Color palettes are essential when decorating a space; your living room is no different. A living room should be heaven; you relax at night and wake up feeling rejuvenated. Light Gray paint colours don't typically come to mind when creating a soft colour that would give your room the desired light and airy atmosphere. However, regardless of the space, there is much to be said about a few sombre tones that may generate the perfect ambience.
Consider the undertones of your paint and test the hue before committing to simplifying the process of choosing a grey tint. Warm or cold colours are applied to paint as undertones to enhance richness and character. They frequently make a surprising appearance on the wall, even though they cannot immediately jump out at you. Colours and accents influence the extent to sleep in the bedroom. These 15 tranquil bedrooms use light grey paint colours that might make you feel at ease.
Let's Witness the Calming and Soothing Light Gray Paint Colors
Painting is a terrific method to give your house a new look that won't break the bank. Here are the best light gray paint colours ideal for any space in your home because grey is currently one of the most popular colours due to its neutral and beautiful colour schemes. Start painting after choosing a colour or colour combination you like.
These grey interior paint colours are ideal for any room's tranquil and restful atmosphere. These light gray paint colours also be blended with other colours to produce a more distinctive appearance.
1. Quiet White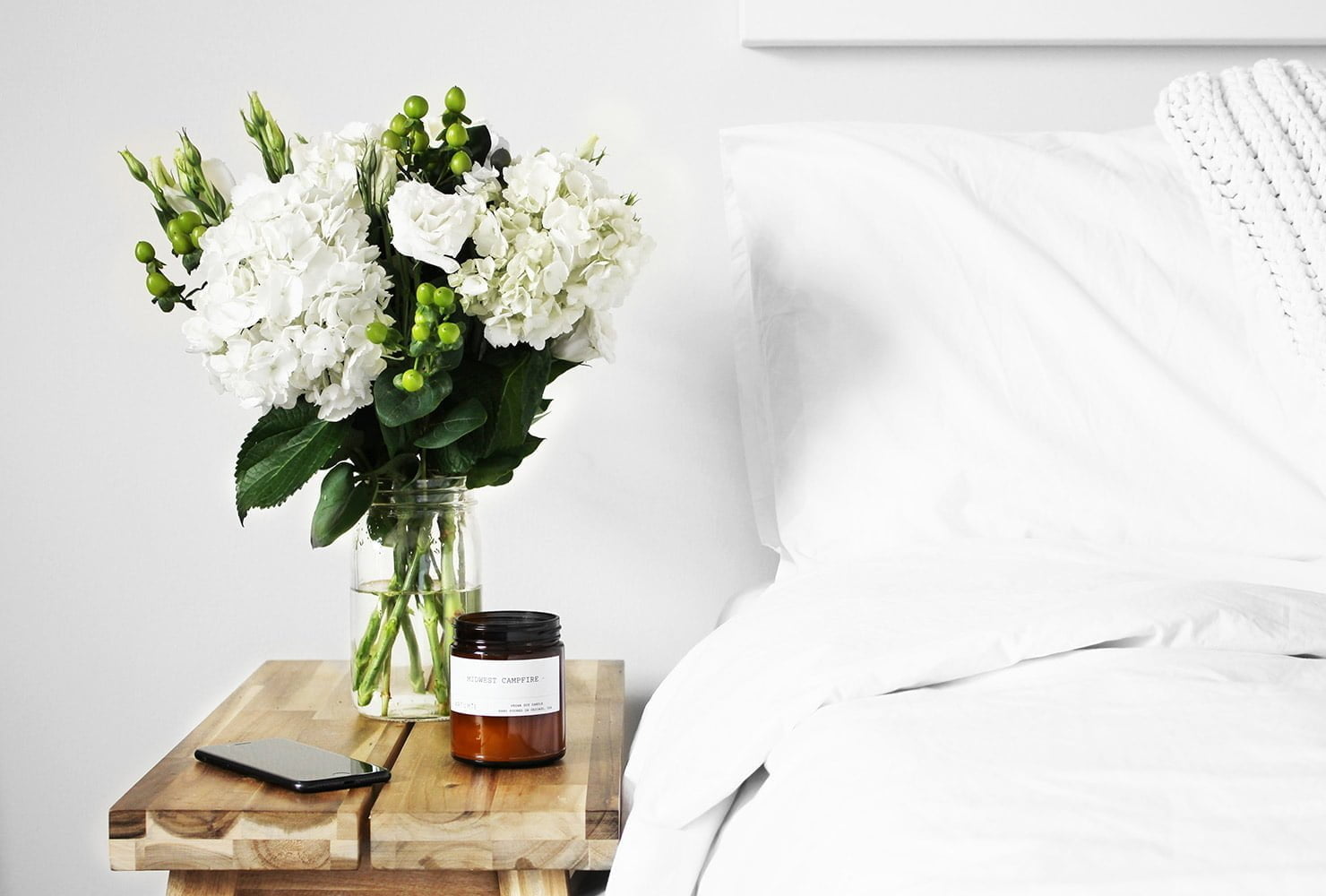 If you want a calm bedroom, don't underestimate the power of white. White walls have the effect of enlarging tiny bedrooms and providing the ideal relaxing setting for active brains. White might become boring, so add accent artwork, carpets, or couches to refine your haven. It is created to pursue the ideal neutral-warm white for a peaceful atmosphere. Use its lighter and deeper variants on other walls, the ceiling, and trim to give the room a soft-spoken depth.
2. Blue-Gray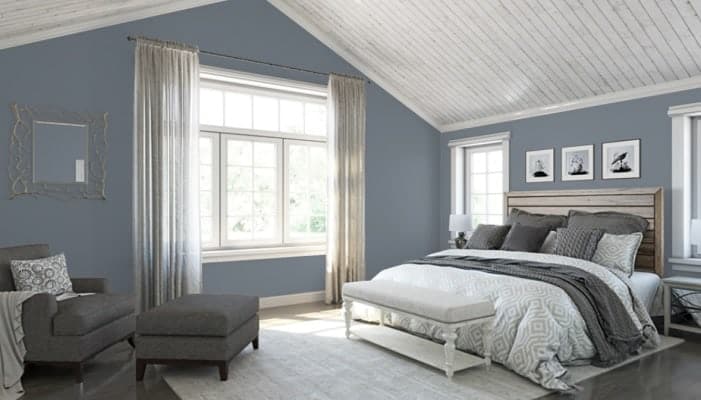 Blue-grey is the colour of choice for individuals who value order and calm power in their surroundings.
In contrast to rich blues, which may easily overpower a tiny space, blue-grey tones encourage tranquillity. Use these deep light gray paint colours to add small ornamental items to your room. Blue-grey accents create the calmest environments by giving a sense of lasting home. It is a more subdued, aged variation of French Gray and has the nearly magical ability to subtly change from blue to grey depending on the lighting and time of day.
3. Unassuming Beige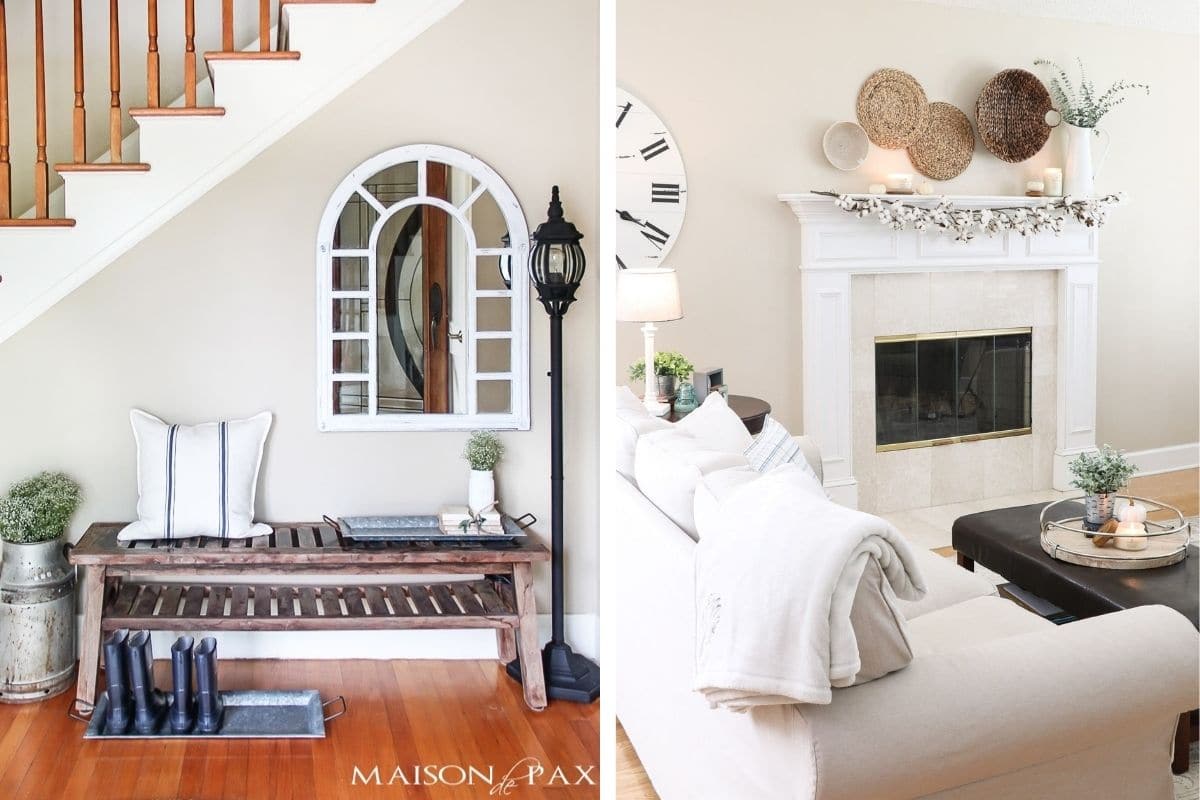 Use neutral walls for a quiet night's sleep if you have an active mind or a frantic lifestyle. Add a complementing inflexion colour like sea green, grey, or soft mint to counteract the bright impact that neutrals may often have. The warm, mellow, bright yellow colour of neutral beige is due to a herbal background. Any room's main wall would look great painted in this shade. Combine it with light cream and honeyed wood.
4. Basic grey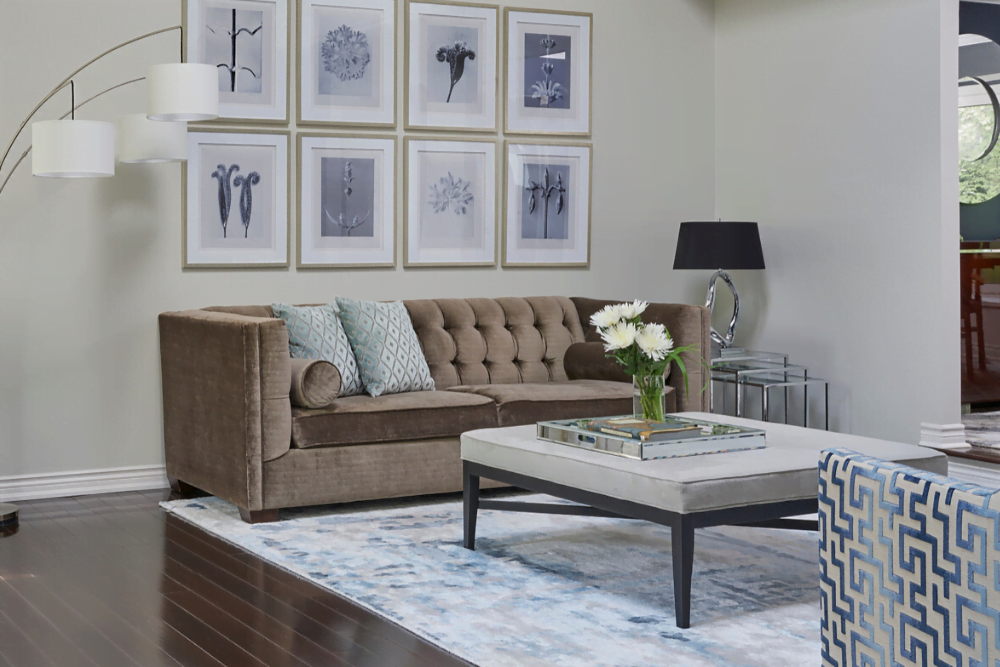 Basic Gray is the pleasant light gray paint colour that is almost off-white. It's a top-selling neutral shade from Benjamin Moore and a favourite among interior designers. It is a versatile light grey with barely perceptible warm undertones that take on the appearance of greige in low light. This shade strikes the ideal balance between a warm white "too light" and a typical greige "too dark." It's gorgeous in almost every use you can think of!
5. Repose Gray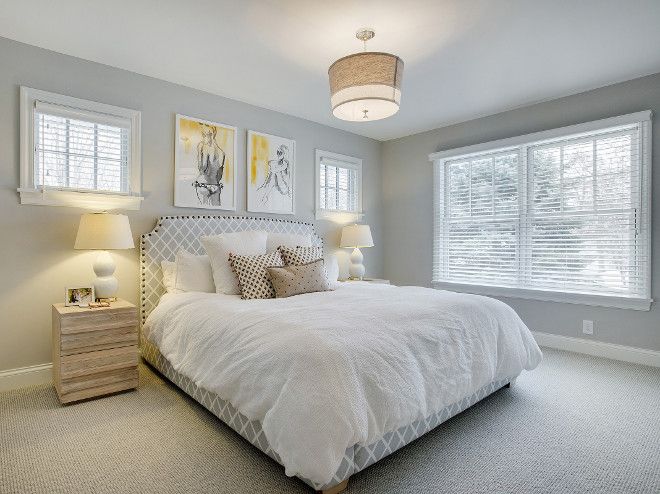 It's adaptable and neutral with warm undertones. While many shades of light grey paint colours are considered neutral, each light grey colour has a warm or cool accent. You'll notice some warm undertones in repose grey, especially on bright days when natural light is abundant. So, SW Repose Gray would be an excellent option if you are searching for a single neutral grey paint colour throughout your home. Several designers and real estate brokers advise this colour to clients trying to sell their houses.
6. Moonshine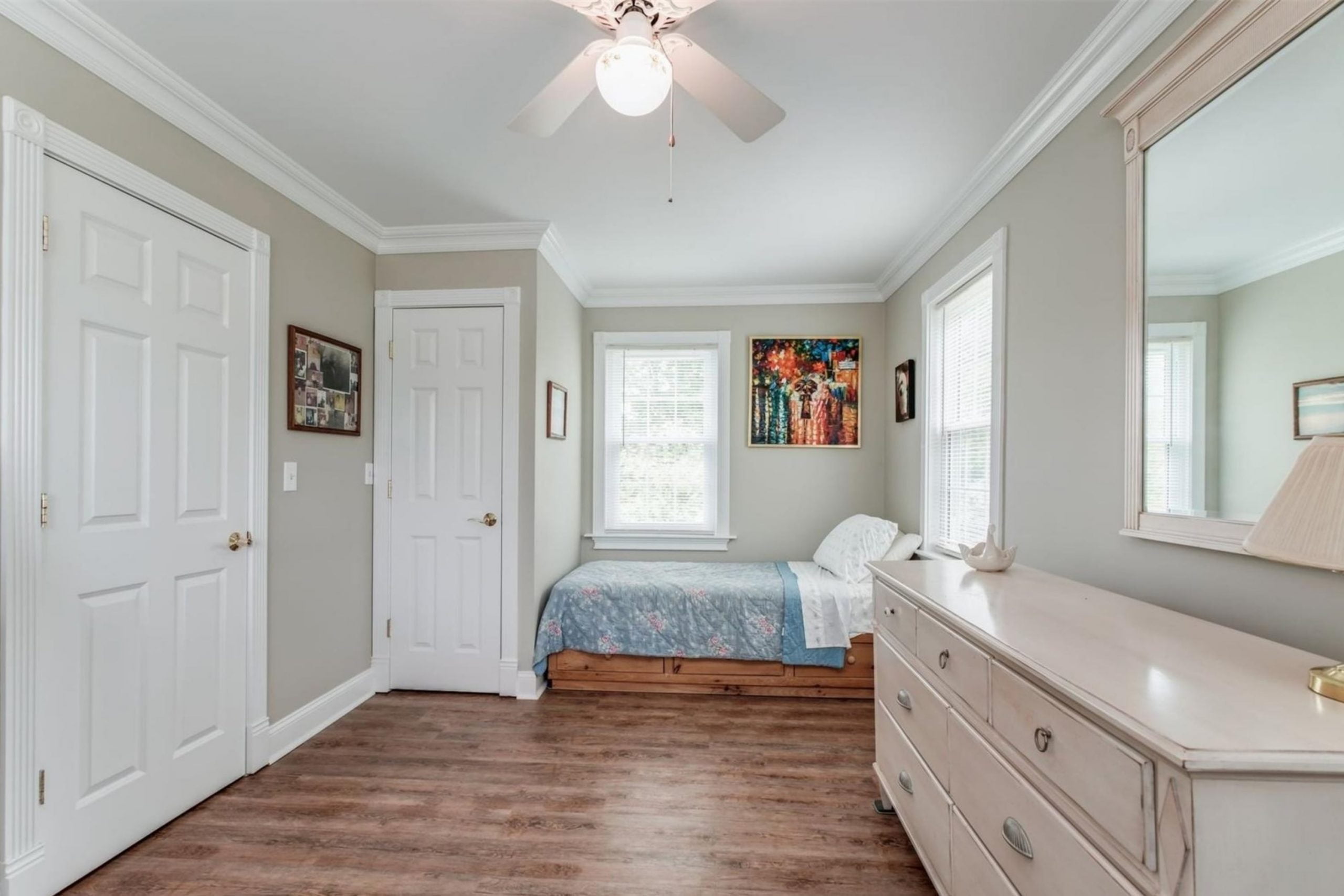 Moonshine is a fantastic option for a coordinating wall colour across the house because of its subtle blue-grey tint. It's the perfect neutral paint shade to highlight classic white trim. A mid-century colour scheme looks chic against this light gray's clean, crisp, and contemporary backdrop. Benjamin Moore's Moonshine is a cool-toned neutral grey paint colour dye. It's alluring because of its subtle elegance. Moonshine's attractiveness is due to its coldness.
7. Parma Gray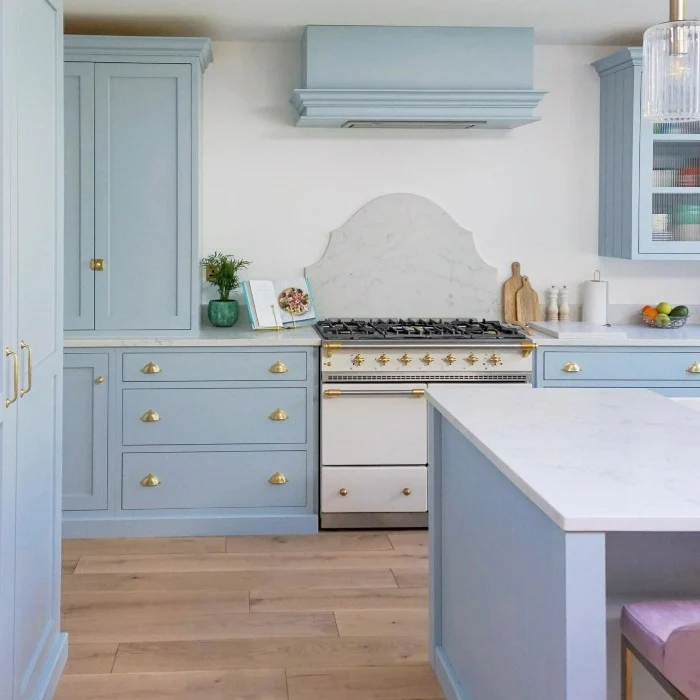 Parma Grey is another colour created by the great colourist John Fowler. Compared to Wimborne White, it offers the ideal period impression and is frequently used as the backdrop for costume dramas. It is a go-to choice for individuals who appreciate a clean, crisp finish, even though its cold nature might feel extremely formal compared to a brilliant white. Parma Gray is a cool blue with a distinctly vintage vibe. It can feel quite traditional when used with bright white on woodwork. Nevertheless, it takes on a more modern appearance with darker accents of navy Stiffkey Blue.
8. Silver Peony Gray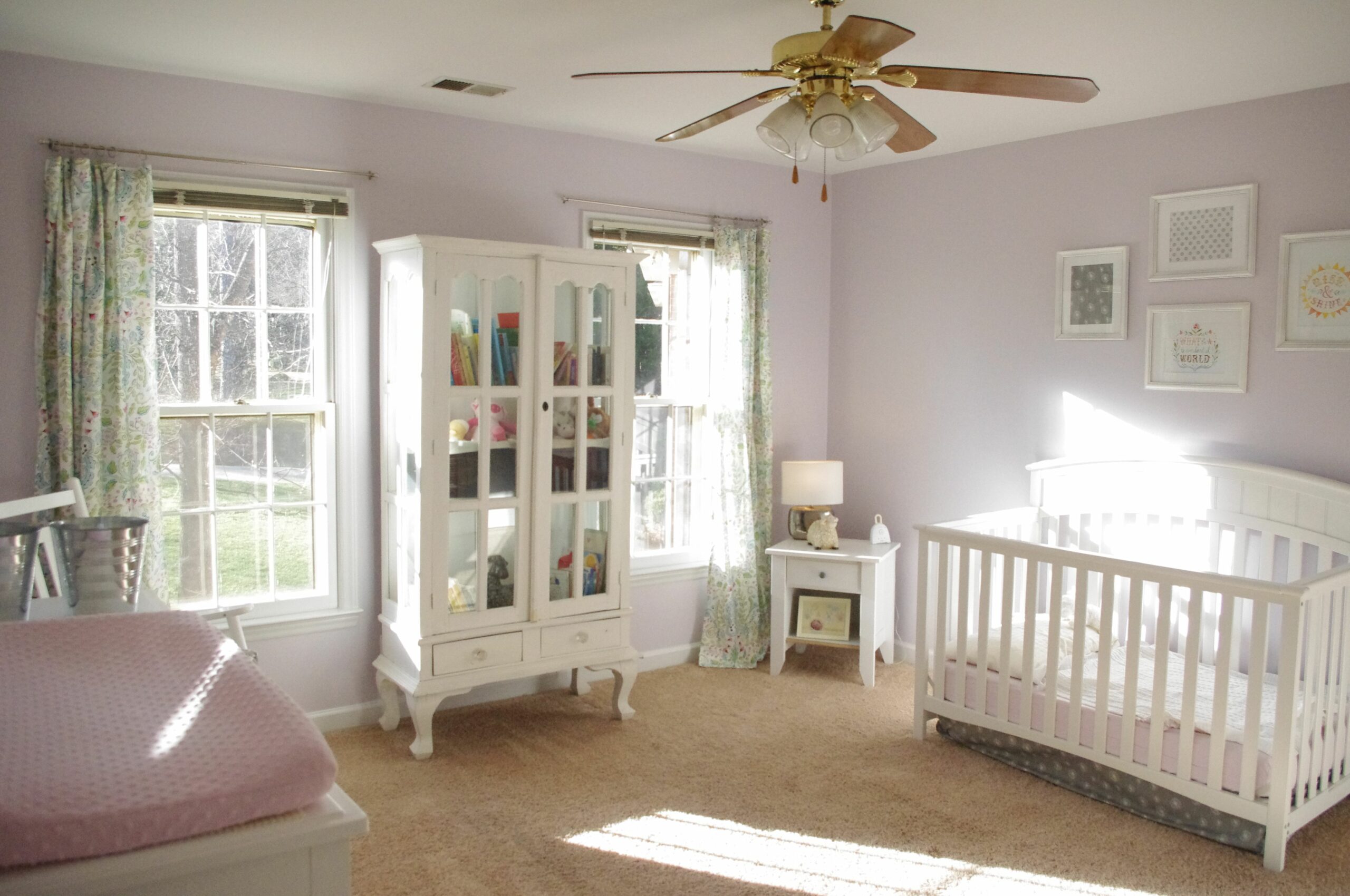 This gorgeous colour is an excellent combination of light grey and lavender. This paint hue is perfect if you want your space to have a dreamy and whimsical atmosphere. You may replace your sheets and add a few white design items to make your home cosier. The warm red undertone of this pastel violet balances off its light and airy personality. This colour will give a bathroom a touch of whimsical enchantment.
9. Granite Dust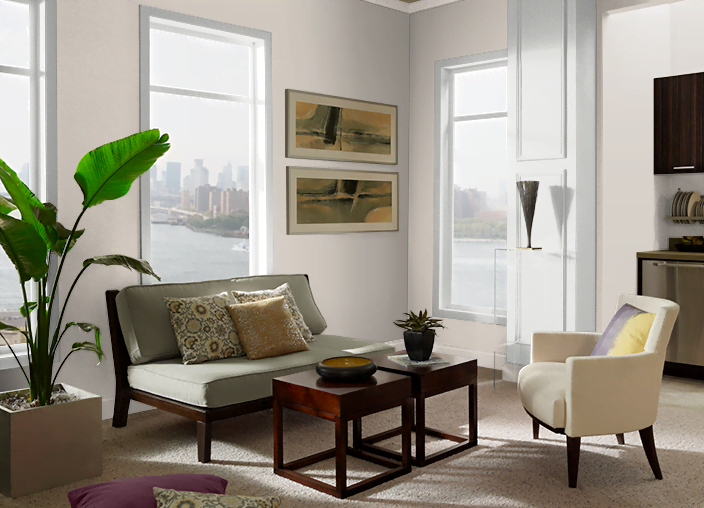 It is a softer pastel or light grey colour that will give your walls a calm and warm feel. Because it is neutral and well-balanced between light and dark, it is a warm, timeless colour that is very useful in decorating. Granite Dust is a neutral colour that gives space stability, tranquillity, and uniqueness. It can be used in practically every interior distance, including the laundry room, bathroom, kitchen, bedroom, and home office. This harmonious colour scheme works well in almost any setting.
10. Metropolitan Gray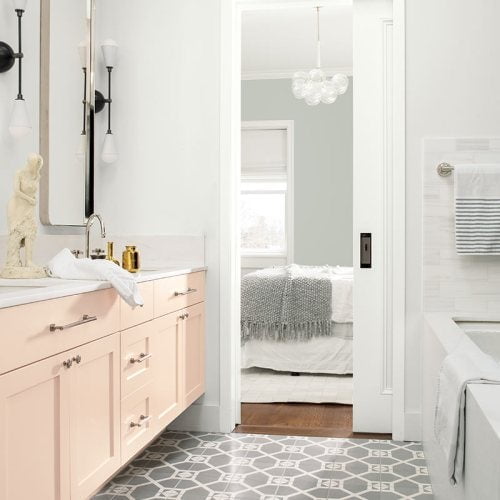 A chic grey that represents the contemporary refinement of 21st-century design and has chilly undertones. The colour Metropolis has an undertone of chocolate brown and is a dark grey, tree bark brown. It is the ideal paint shade for an accent wall to produce a beautiful space. Add lighter greiges to it. This mild and peaceful interior paint embodies the qualities many homeowners want in a grey. It serves as a superb backdrop for the majority of interior design trends. Metropolitan is a neutral grey with soft green undertones.
11. Ice-gray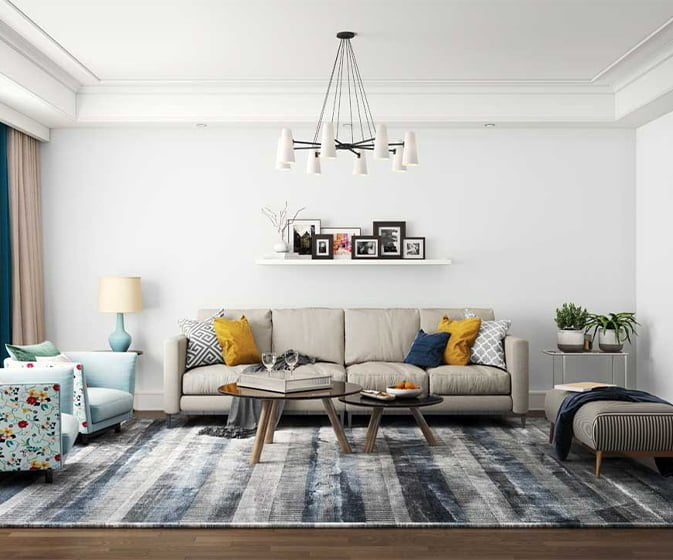 It's the newest neutral and a lovely substitute for white. This ultra-modern soft grey colour has cold undertones and works well with bright accents, shades of grey, and even bolder colours. Its cool grey complements a variety of design aesthetics and fixture finishes because it is a neutral colour. Ice Grey is a sophisticated shade. This Ice Grey adds something truly special to every area of your home. It is open, welcoming, and has an inherent grace and sense of serene happiness.
12. Pale Smoke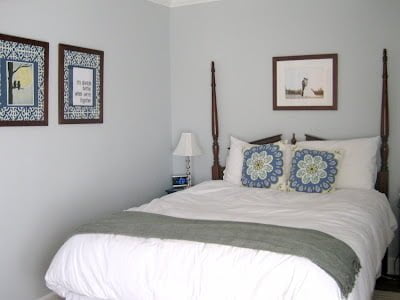 This light grey colour is a blue, pale green colour with a tinge of blue that gives it a generally grey tone. Pale Smoke is a tranquil colour, ideal for a sanctuary in a bedroom or bathroom. It creates the ultimate ethereal environment when combined with silvery grey and bright white accents. This smokey colour combines blue and grey, which works wonderfully in any setting. It is a fantastic option for individuals who want a nearly transparent shade because it is cool and light.
13. Anew Gray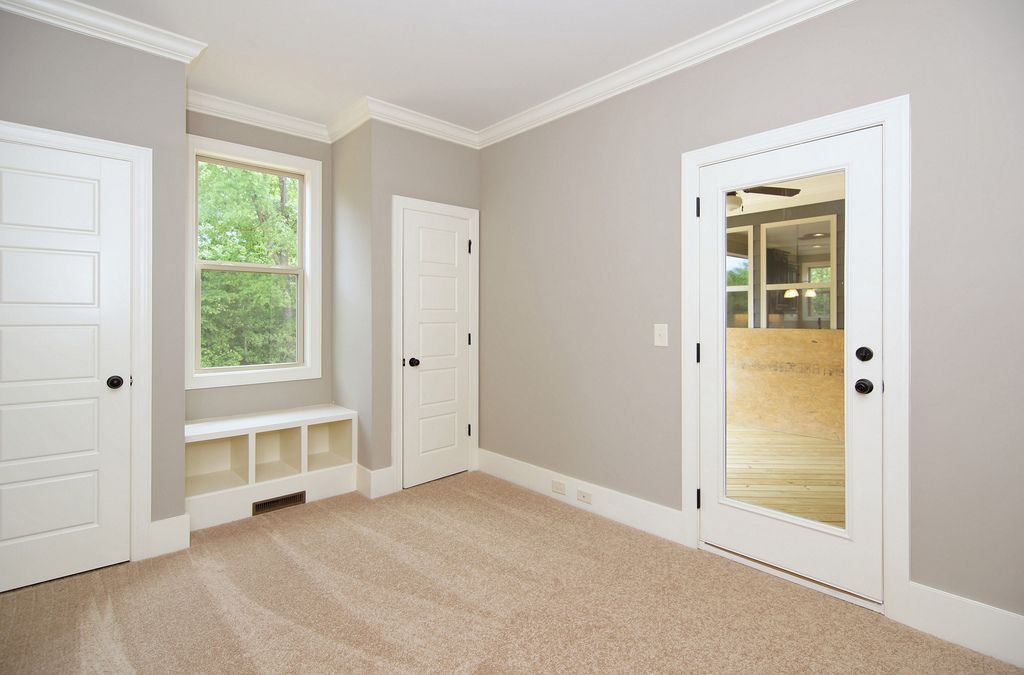 A neutral, mid-tone grey that fits every space. Even in moody lighting, the warm stone radiates calm energy. The hue Anew Gray is a friendly, courteous, soft greige that combines the coolness of grey tones with beige tones. This adaptable paint colour may be used on kitchen cabinets, outside your house, and in your living room and bathroom. A warm greige paint colour called "Anew Grey" is soft and warm at heart, but it will appear frigid when paired with warm colours like beige, tan, or cream. Entering the "warm grey range" entails going cooler than Anew Grey.
14. Agreeable Gray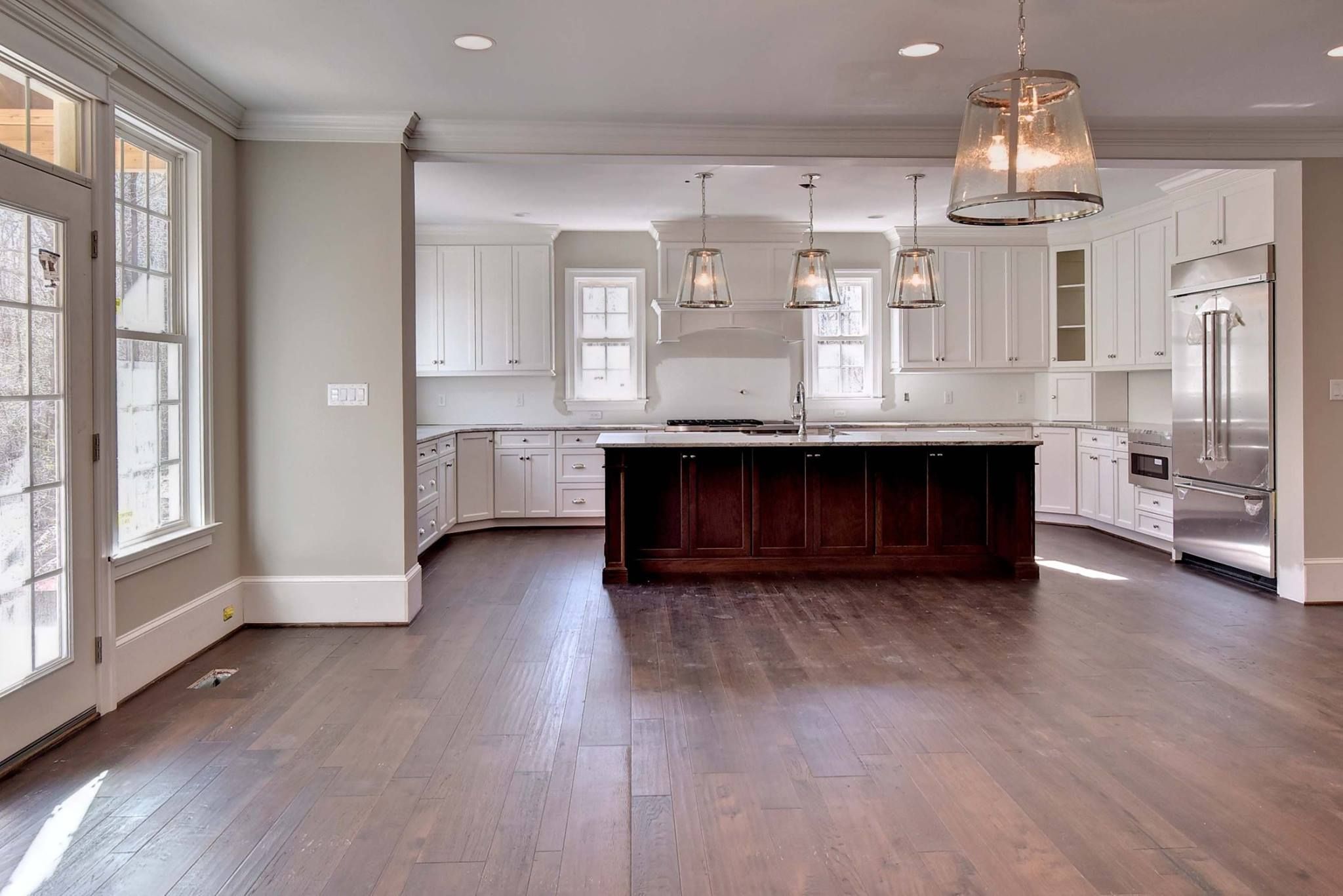 For a good reason, one of the most popular grey paint colours is Agreeable Gray. It is a lovely, organic soft colour that complements design aesthetics. It's adaptable, looking fabulous in bright and dim settings. The majority of wood tones go well with Agreeable Gray. A gorgeous warm greige paint hue with green undertones is called Agreeable Gray. It looks impressive whether there is plenty of natural or artificial light in the space. In a dimly lit room, Agreeable Gray will give the impression that the place is a jail, and the concealed violet undertones will make the room appear meaty.
15. Lazy Gray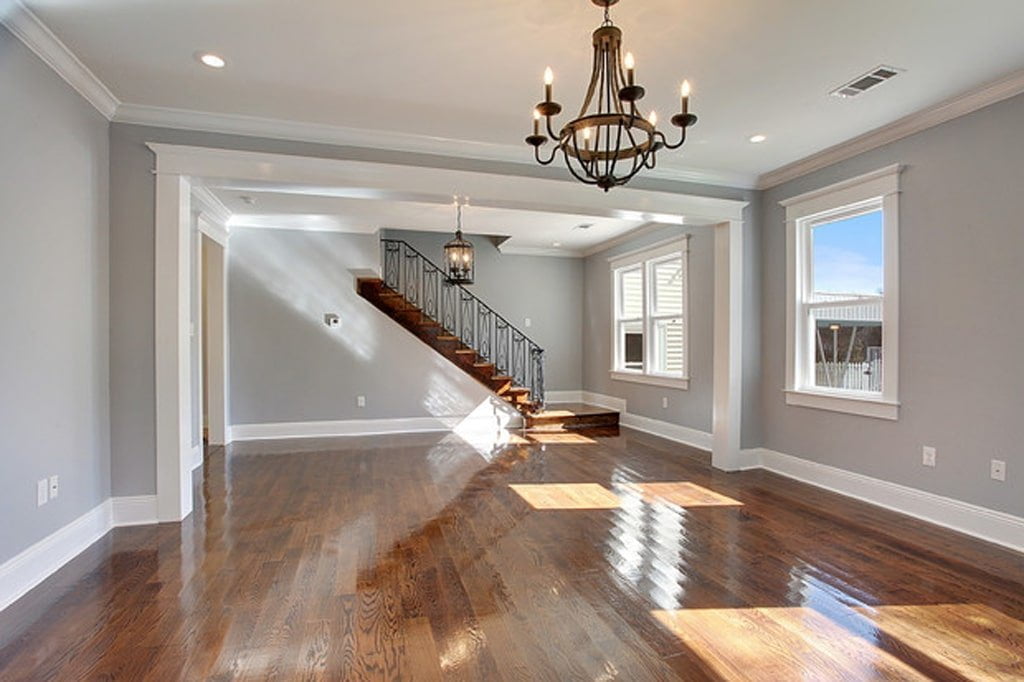 A lighter grey, called Lazy Gray, is ideal for every area in your house, no matter how big or tiny. The light shade and undertones of neutral blue open up any room and give it a more expansive, airier vibe. Not exactly a light grey with blue make a room look accent. Imagine it as a subtle merging of the two. It's Ideal for any setting, a relaxed space. Accurate colour may differ from what is shown on a screen. More excellent colour Lazy Gray comes across as something other than very sterile or frigid. Due to the blue undertone, it is a fantastic colour to brighten up tiny spaces and lends a relaxing atmosphere to the environment.
Conclusion
The only room that should be used as your retreat is the main bedroom. After a hard day, you head there to relax and refuel. The perfect colour for your bedroom will depend on your motivations, which you should know. However, colour is mostly a matter of personal preference.
When contemplating bedroom design ideas, use these light grey paint colours to create the atmosphere for a restful night's sleep. If you're looking for a colour scheme that encourages original ideas and calm, structured behaviour, you might want to consider these light grey paint colours.
So, if you appreciate the zen aesthetic of the room, which always provides you with a relaxing and faultless look that finally calms you for deep perfection and tranquillity, in that case, these are the perfect and precise light grey paint colours for you.