A pretty house consists of a lot more elements than you can imagine, and the walls, windows, and doors are just the tip of the iceberg. Bringing everything together to make a home is quite a task. A pretty house design can start with your imagination of how you want your home to be, then look out for designs and styles that blend with your vision.
If you are at the point of moving into your first home, expanding your house, or buying an investment property, you will certainly be overwhelmed with the amount of design and style choices you have out there.
And if you expect a sense of clarity on this topic, keep reading this article to get a clear idea of the popular designs and styles that exist, explained in the simplest way possible to help you find the right style which fits your dreams and needs.
1. Contemporary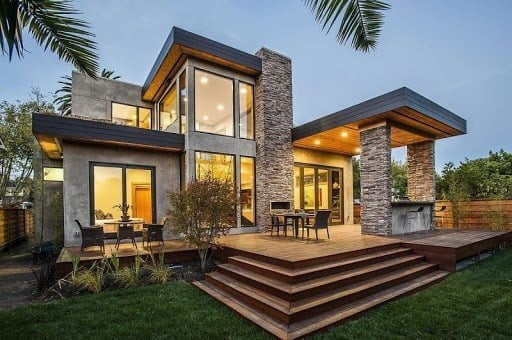 Contemporary style architecture is the trending pretty house style of the day, and to create a sense of flow, the same architecture and style are used for both interiors and exteriors. The new structures that are being constructed in recent times mainly use the contemporary style that is typically minimal and classic, a mix of architectures that are popular today. The space is most efficiently utilized in contemporary style, built and designed using many sustainable materials, and is more energy efficient than the rest. These houses also have loads of natural light, broad windows, and the use of eco-friendly materials and natural textures, proving that this style that brings us close to nature is what this generation needs.
2. Modern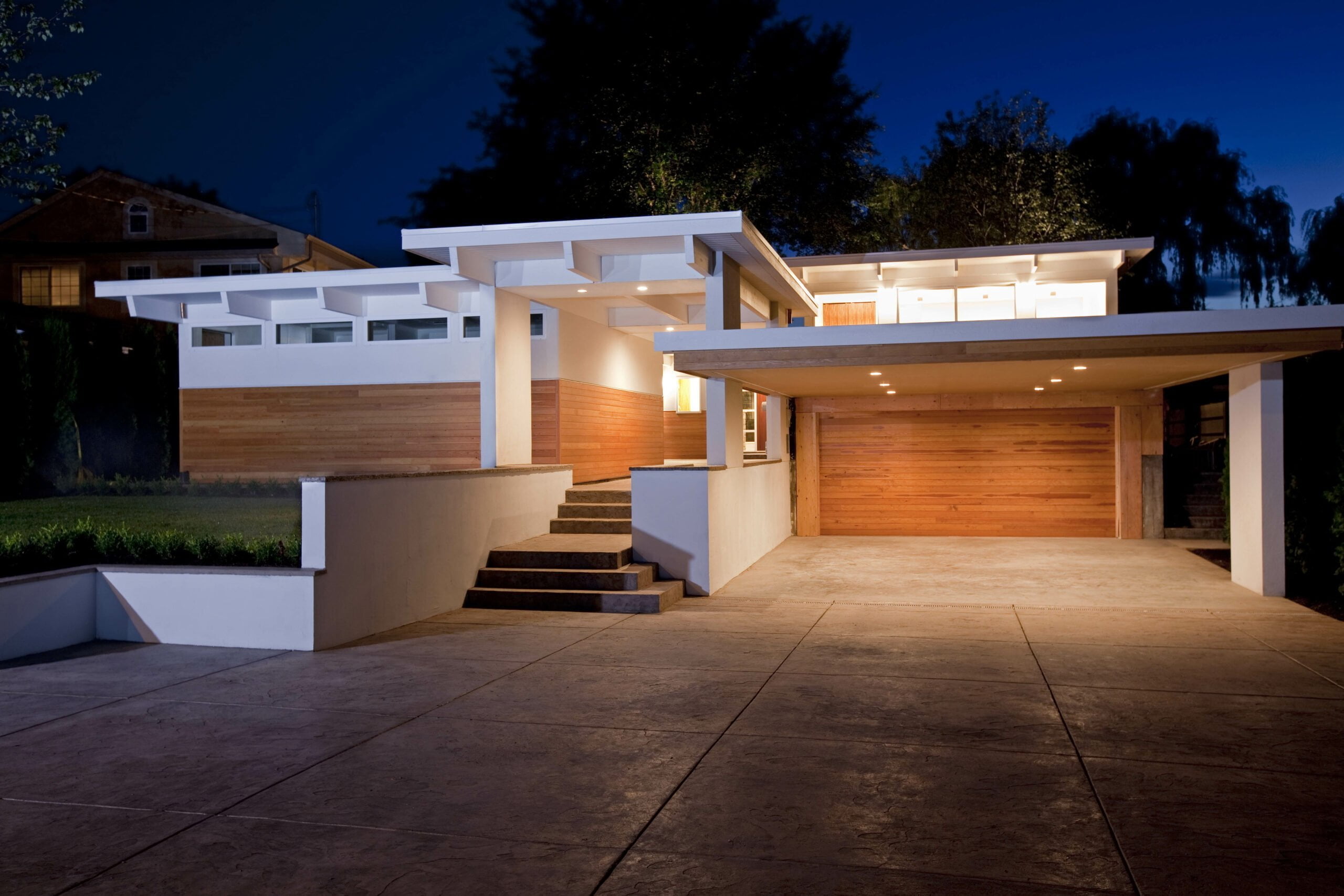 While many tend to get confused between contemporary and modern architecture and often think that they are the same, the modern style came out of the historical art movement in the early 1930s while Contemporary designs are seen decades later, making them easy to differentiate. Modern architecture is certainly to be credited for taking up the energy efficiency path in building structures with large glass windows and doors. They also follow a monochromatic colour scheme, mostly ornament-free with minimal and classy looks, with super straight or slightly slant roof lines. These styles are widely seen today and haven't faded a bit.
3. Cottage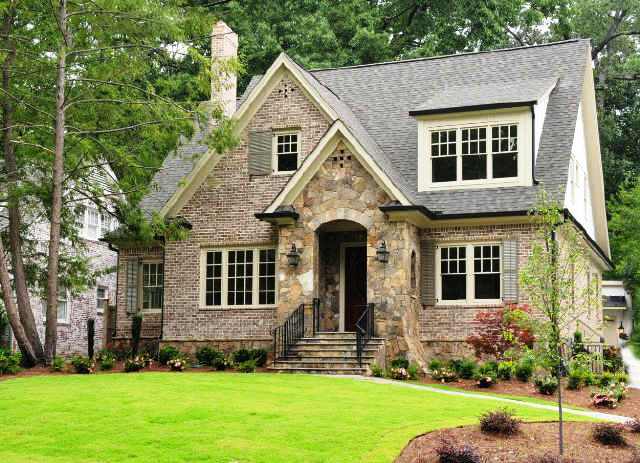 Cotters, a group of European peasant farmers in the middle ages, introduced the pretty house, Cottage architecture to the world. These cottage-style houses are typically very small and are made of wood or stone. They are usually one-story houses or one-and-half stories at max. The style of the cottages is very informal and cosy in the heart of nature, which looks charming. Their small porches and trees make the entry and outdoor space picturesque. These pretty houses around the world are made very differently, according to one personal choice "A beautiful house reflects great character."
4. Colonial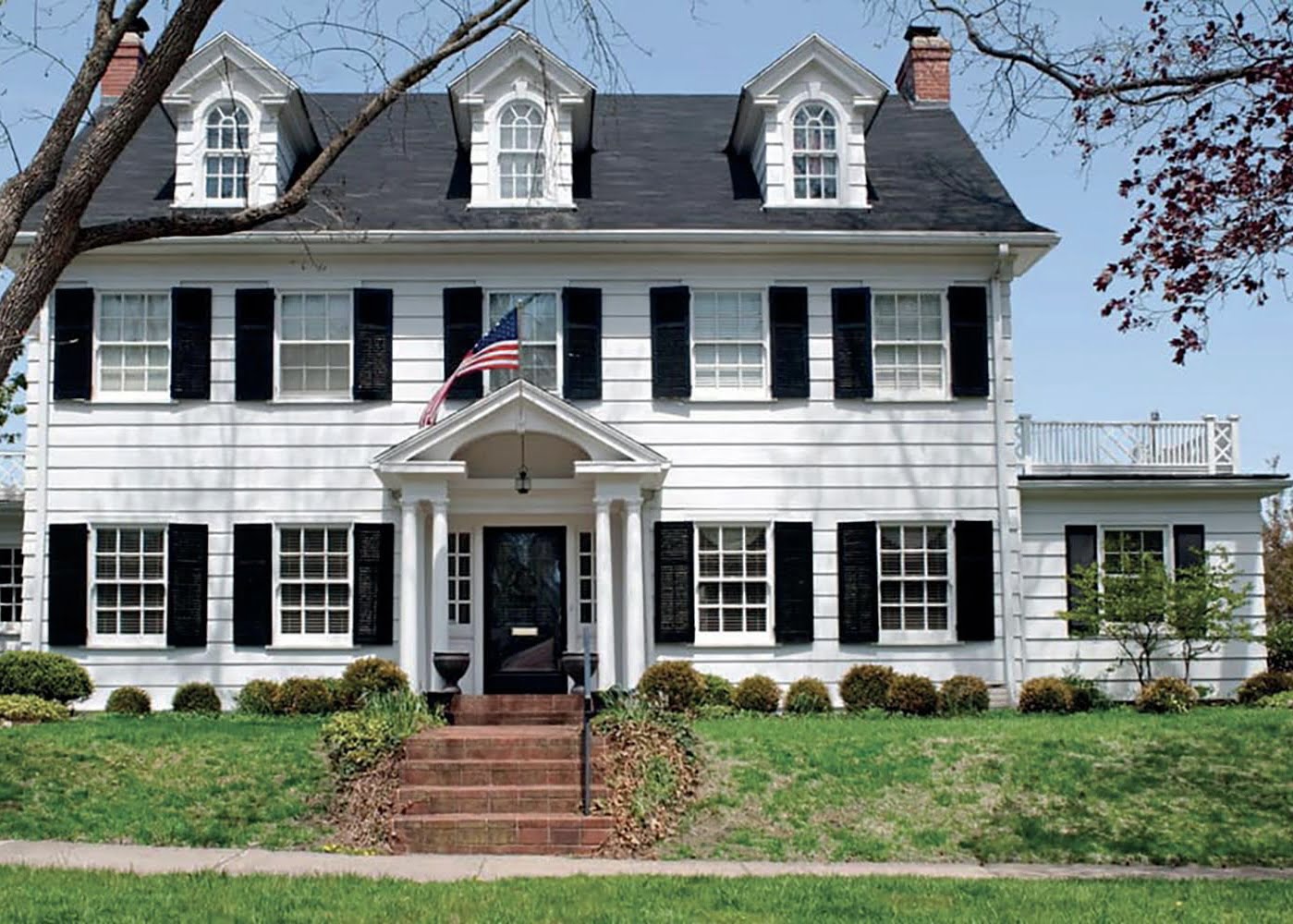 Inspired by the houses built by early settlers from across the world, these pretty Colonial houses come in many variations dating back to the origin of settlers built. They are typically made of wood or brick and are said to be a perfect abode for families to live with pleasure. Some of the key elements of the colonial houses would be their significant square and symmetrical shape, around five windows on the entry side, moulding of the roofs, and flattened columns on the sides of the door. These features will help you identify that you are inside a true Colonial home, maybe dating tens of decades in time.
5. Mediterranean
The Mediterranean architecture-style houses have warm colour tones, rich exterior designs, and heavy ornamental details. These houses are made with stone, wood stones, and natural design details. Hacienda plantations, wide red tile roofs, plaster arches, balconies, porches, large wooden doors, and multicoloured segments on tiles and doors are the signature of the Mediterranean style. They were built before the 1940s and stand still to date around the world with astonishing details.
6. Log Home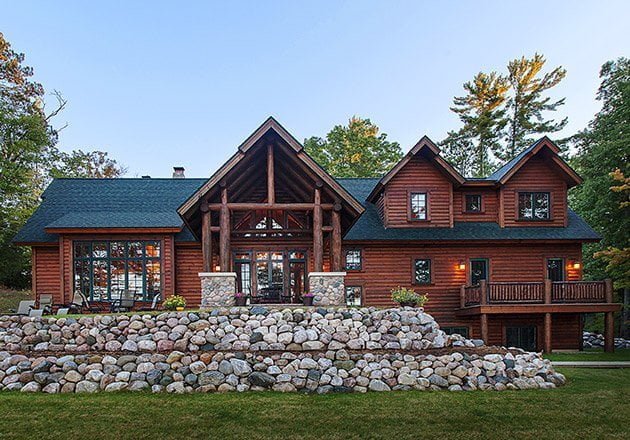 While the origin of the Log home style dates back to the 1600s, it's a luxury today to be able to get away and take deep breaths in these beautiful vintage log homes. While these are completely built using wood, the type of wood is decided by the weather and environmental conditions in the area. Most of these houses are spacious, with just one room with a temporary open kitchen setting, and are especially found in the rural regions. These pretty houses today are designed with a variety of styles, with gable roofs, rustic roofs, and a porch to indulge in charming outdoor experiences.
7. Ranch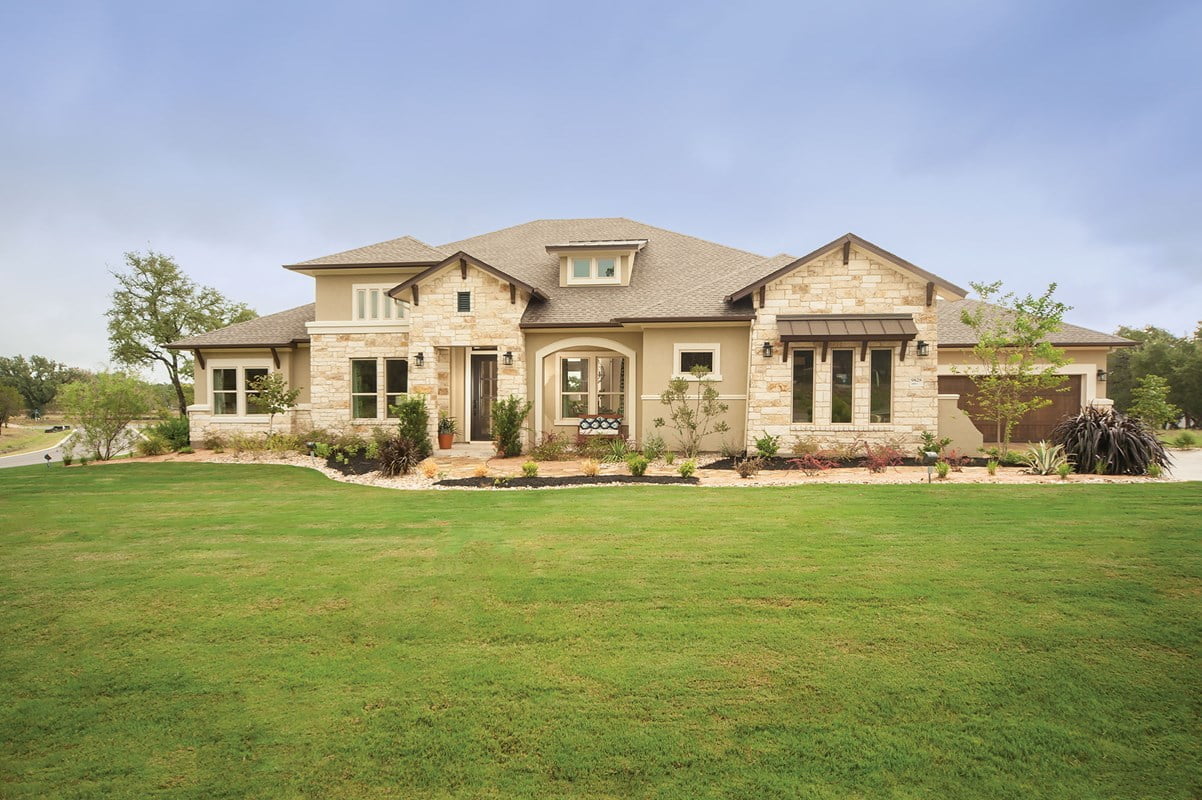 First built in the 1930s, Ranch architecture is modelled after the Western ranches. Made with practicality, ranches are slightly modern with open floors and minimalistic ornaments while also having large outdoor spaces with an easy connection to the gardens. Built mostly as single-floor and first-floor, these pretty houses are connected to large storage areas in the basement or to the garage where food for animals and product are stored. Made of brick or wood, they have low-pitched roofs, comfortable for casual living, and are easy to both heat and cool the place according to the weather.
8. Cape Cod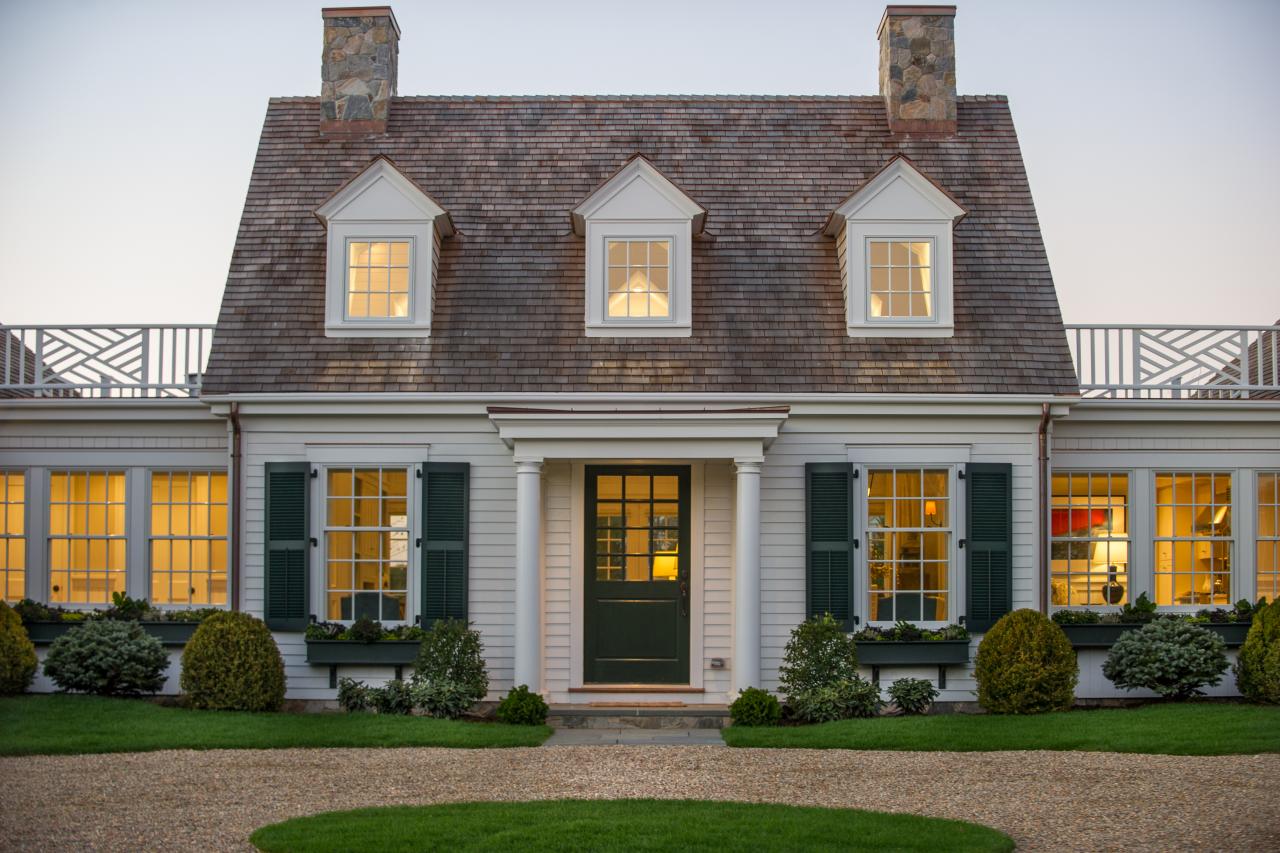 Born out of necessity, the Cape Cod-style architectural houses are known to have been developed in the 1700s to withstand the harsh winter in the New England region. The houses have a symmetrical front entry with centralized chimneys, simple exteriors, an attic, and a modest and straightforward roof, designed ahead of its time. The wood siding and shingles on the roof make it easy for the snow to fall off, creating an intimate atmosphere inside the house, along with windows on each side of the entry with a simple exterior.
9. Craftsman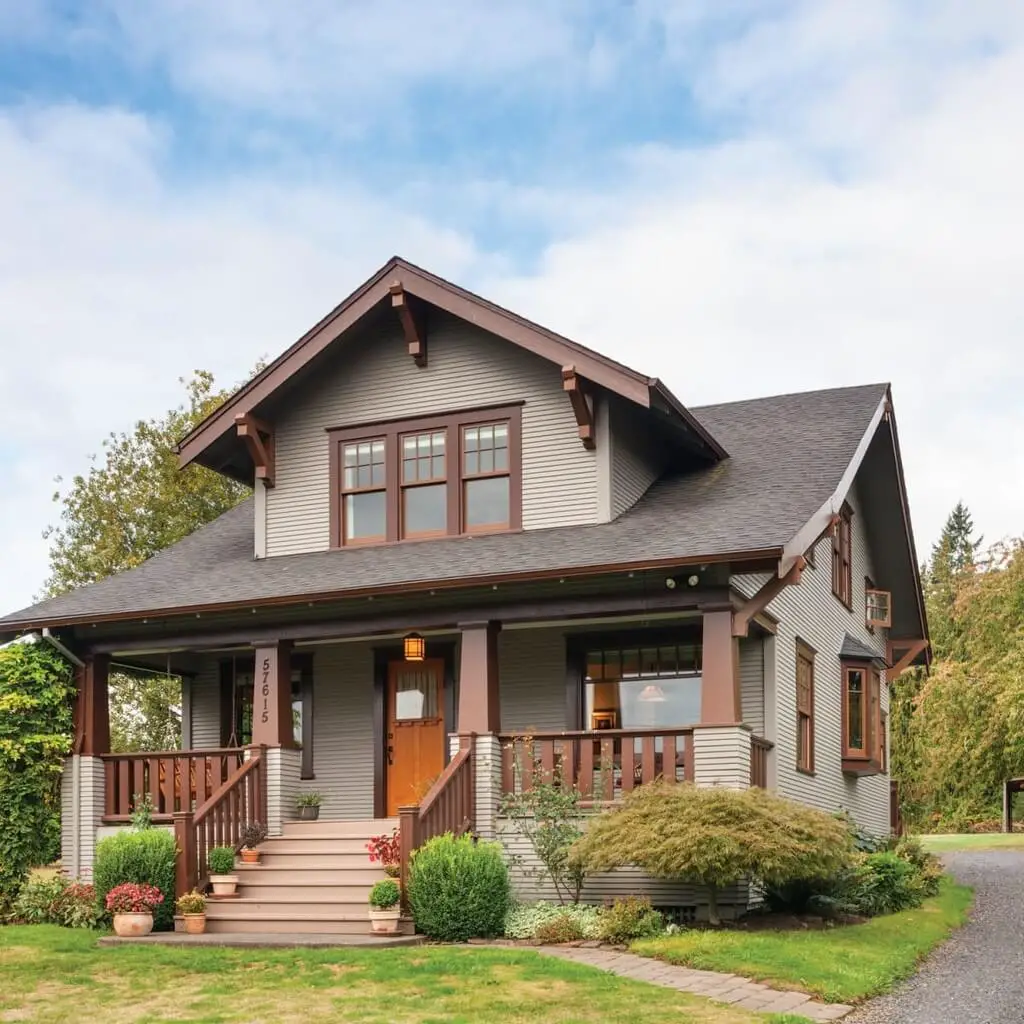 Inspired by the Crafts and Art Movement, Craftsman pretty houses are some of the best house designs you will ever see. Giving creative freedom and allowing different styles in both interior and exterior, each of these houses is so individualistic and a treat to the eyes. These houses are mostly handcrafted with stunning art materials, low-pitched roofs, artisan doors, and windows, keeping in mind the comfort and warmth of families. Though they are handcrafted, these materials are deemed of higher quality than others and mostly have earthy tones, including shades of rust, tree browns, and forest greens.
10. Tudor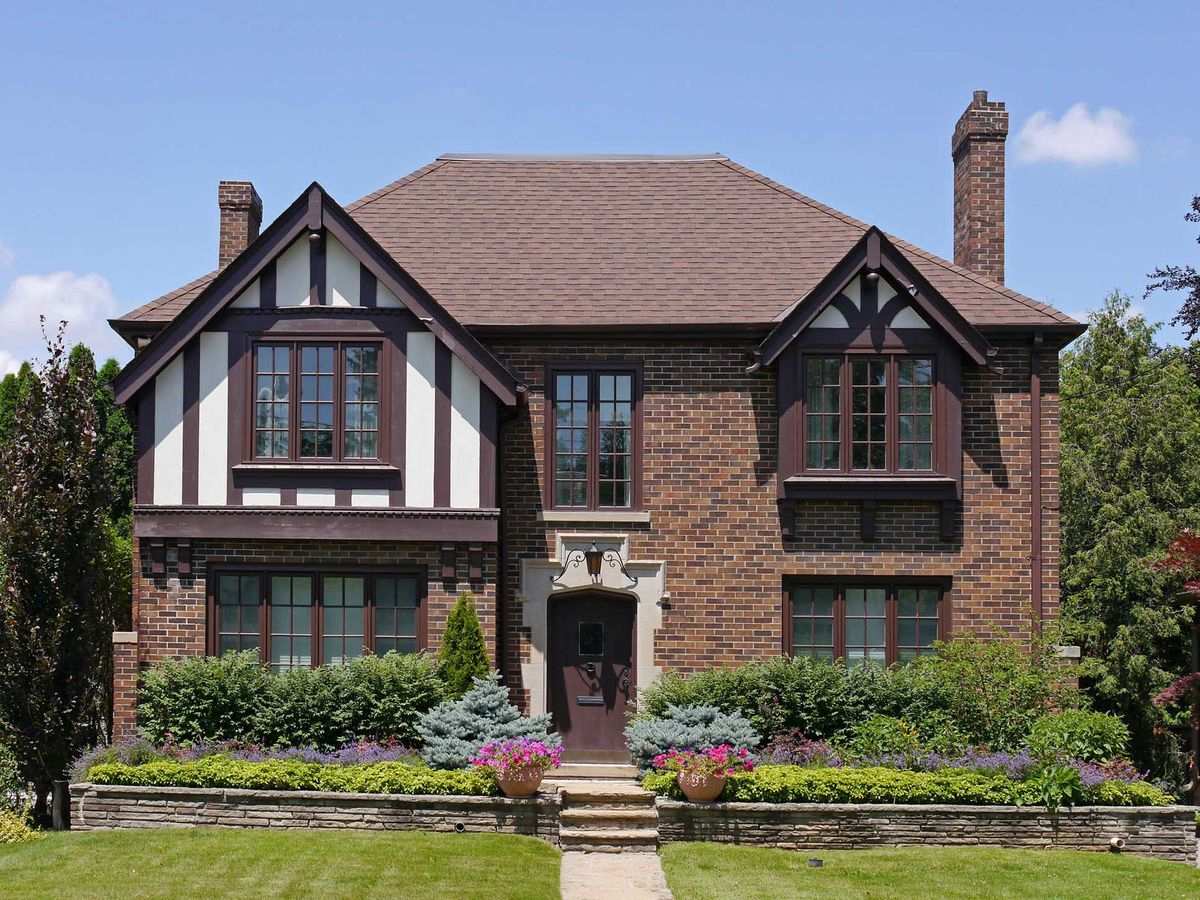 Their timber detailing made them stand out from other architectures and design styles and were popular in their time among the wealthy neighbourhoods in the early 20th century. The ornate detailing on the brick is unique to this date, and the solid architecture of the houses made them perfect for cold winters. The Tudor-style houses have gable roofs made out of wood and architecture with a mix of brick and stone, and they typically consist of the ground floor and two more floors. The stonework with timber makes an architecture worth preserving and passing on to the next generations.
11. Victorian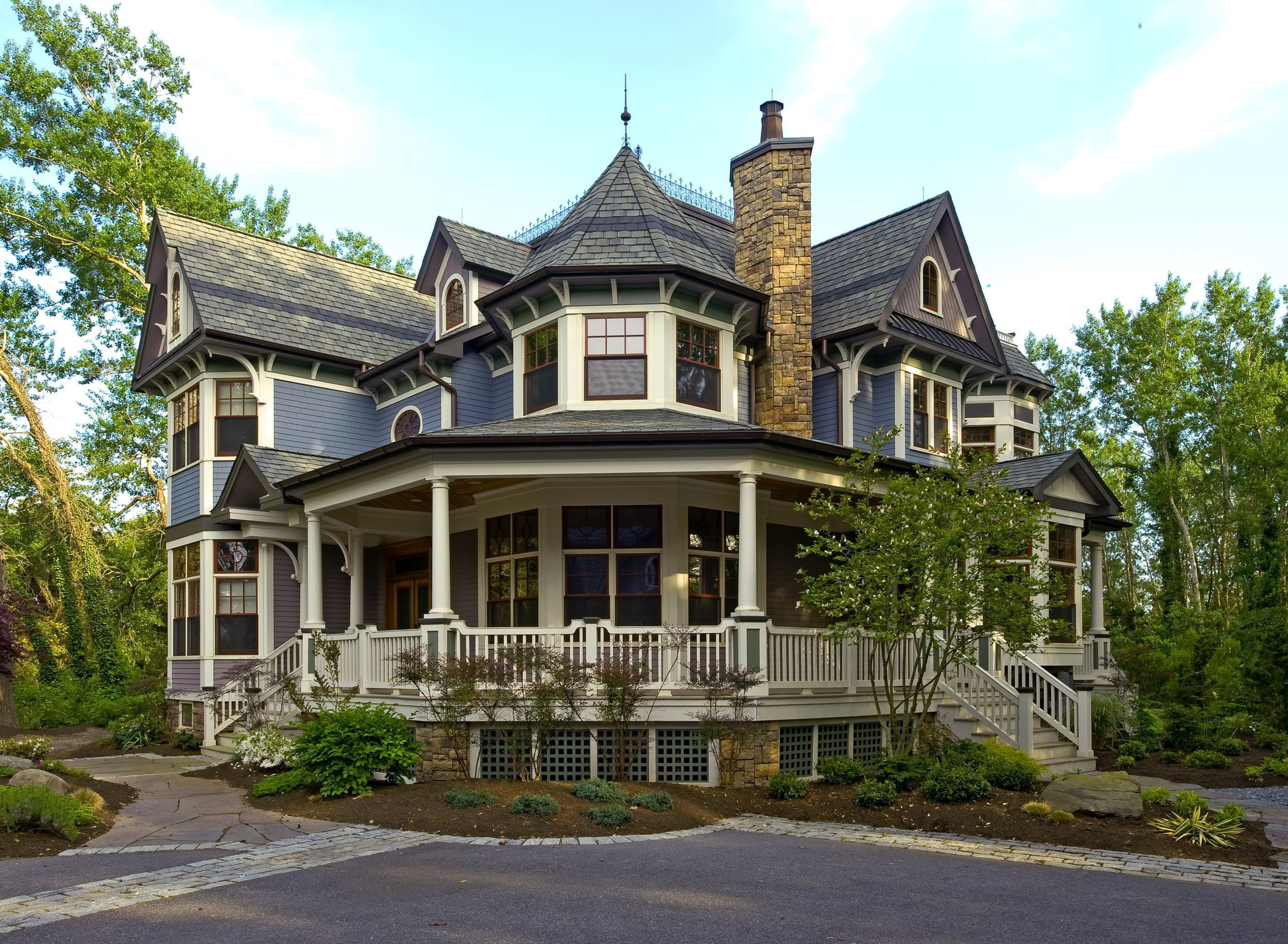 Capturing the designs of the Queen Victoria era, the rising middle class and its wealth are seen in these pretty house styles and designs. Driven to popularity in the early 1800s, these houses are larger in general, with even wider open areas. Worked wood and stone express the details of Victorian-style houses with multiple floors that resemble towers, verandas, doors, windows, and gable roofs in different shapes and sizes. The wide porches are richly detailed, with the coloured exterior in all, a style that has significant historical importance.
12. Townhouse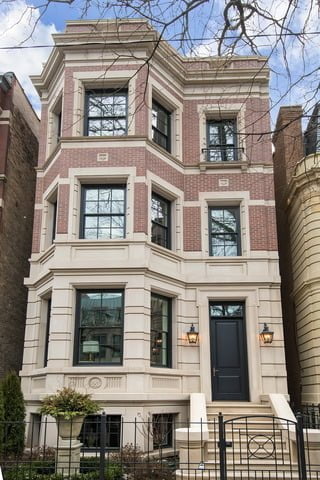 Invented to settle large populations in growing cities with confined space, this townhouse style designs were perfect for housing the needs of people in search of livelihood. These houses are large to accommodate several families with a very restrictive outdoor space. The shared walls and an entrance on the street were surprising in days of large porches and spacious rooms. But, the multiple floors added vertically were less expensive with low maintenance, yet provided a place for the migrated to call "home."
13. Prairie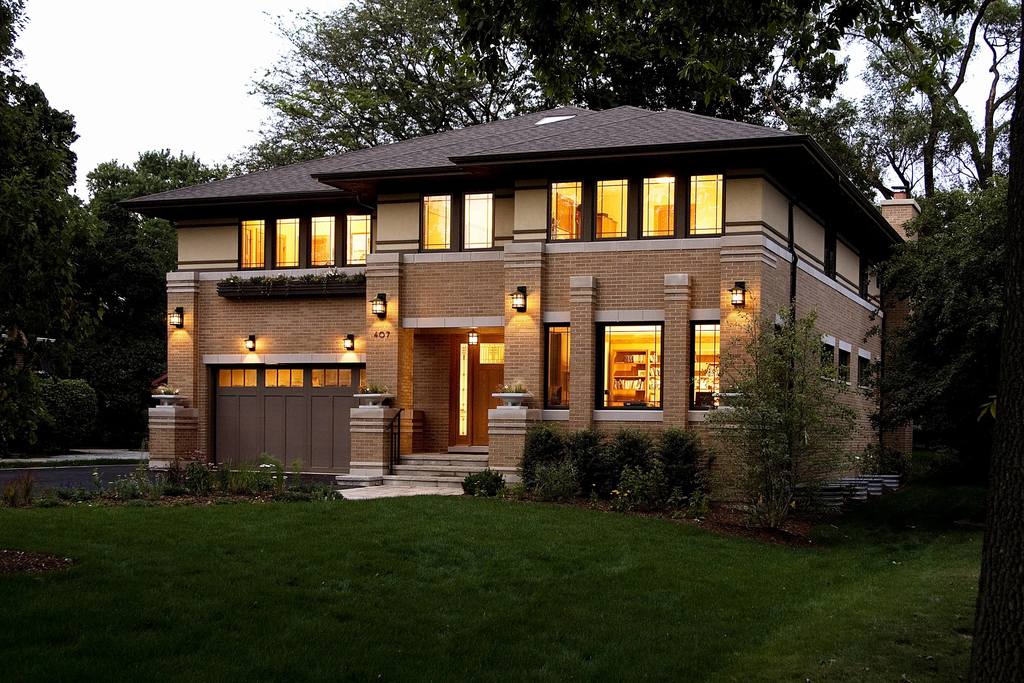 While, unfortunately, only a handful of the originals exist today, the pretty house designs are crafted by Frank Lloyd Wright, who was inspired by his relationship with nature and the Arts and Crafts movement. While these may have originated and sounded similar to the Craftsman houses, they are different and unique in their own style. The long shapes of the floor plan celebrate and enhance the beautiful views of nature, and the brick exteriors complement the shallow roofs with stunning stones and concrete massing.
14. Farmhouse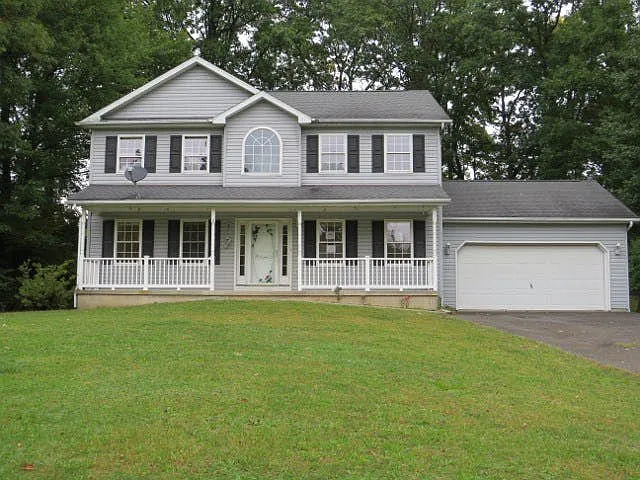 A popular and famous home style design for families, this farmhouse acts as a modern rural family home or a vacation home amidst nature. Built widely in the early 1700s, the pretty houses came in various architectures and designs. The traditional, loving, and inviting nature of these pretty houses made it easy for families to live. The long front porches, segregation of family rooms with front homes, and traditional kitchen with modern amenities make it an excellent option to raise your kids.
15. Country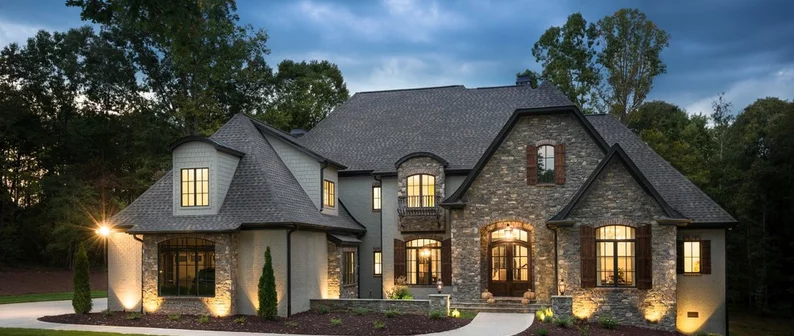 Larger than cottages but still set in the heart of nature, these nature homes adapted from the colonial design while setting it up in the cross country. Carefully sourced and crafted wood for the construction of the porch, roof, and siding make the country house style pleasing to the naked eye. The country houses made their way into the hearts with a close bond with nature, promoting a healthy lifestyle and food from fresh products, enhancing mental health. It provides large outdoor spaces for growing vegetation and gardening.
16. Italianate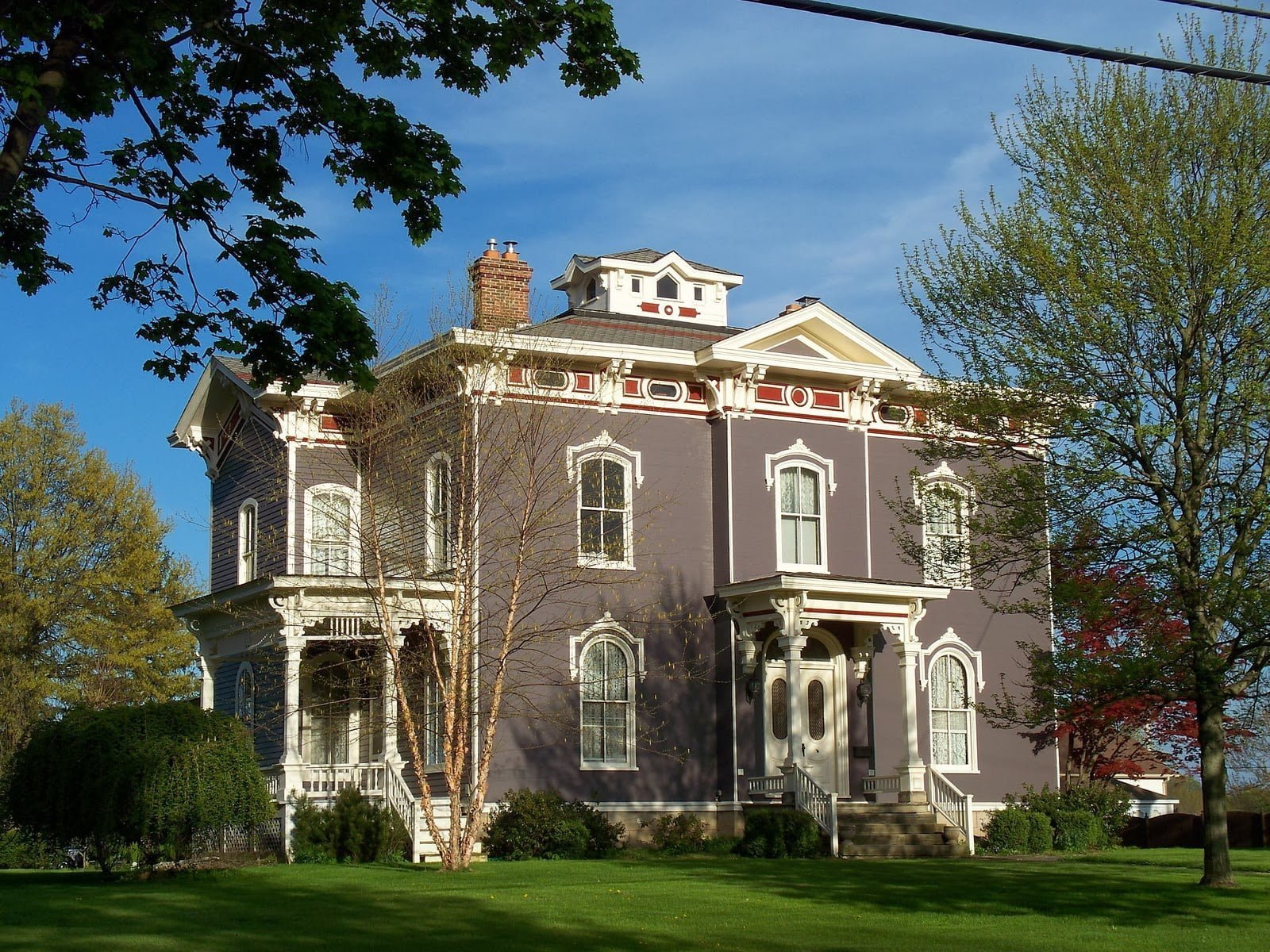 As the name suggests, inspired by Italian Renaissance architecture, this 16th-century pretty house design style is a figure of romanticism that persisted in the medieval era. These houses with multiple stories resemble tall standing windows that provide a great light into the construction. Most of the details and decorations for both the exterior and interior of these houses are made of cast iron. These resilient materials help in the longevity of the structures that can last for several decades.
17. French Country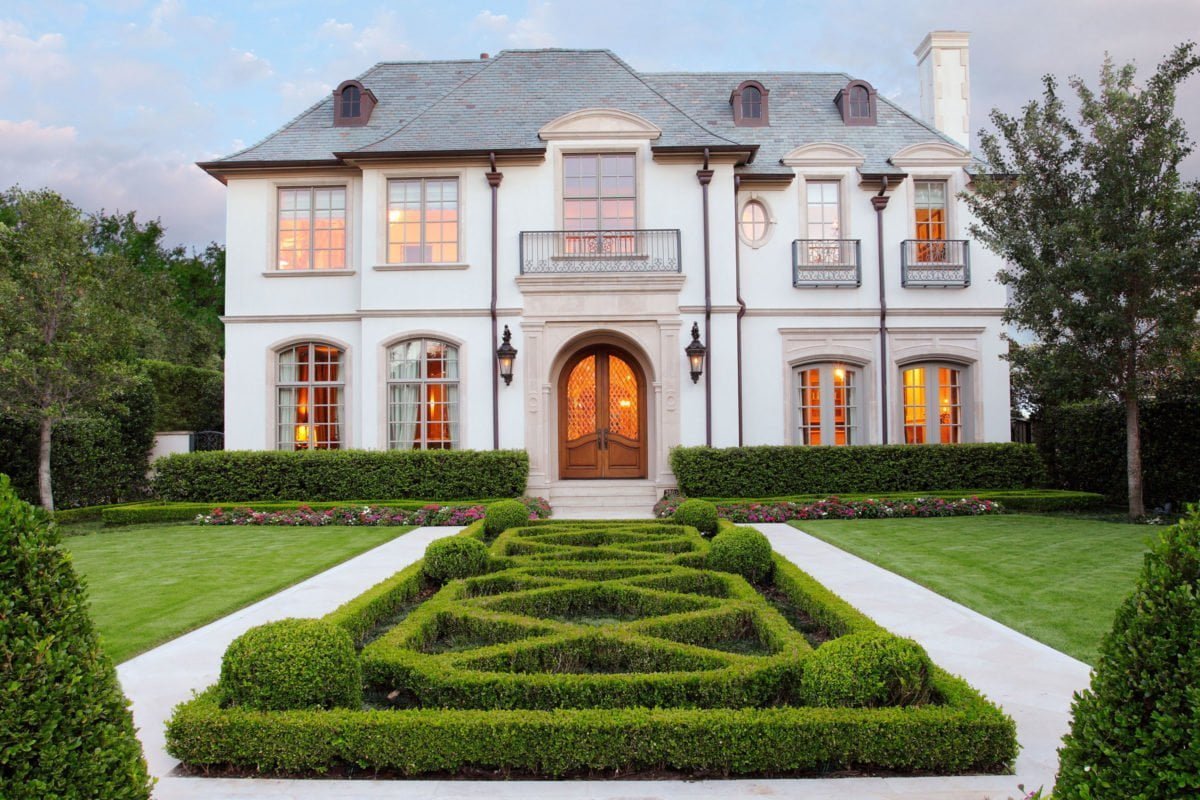 Unlike the ornate French style that persisted in the cities for a longer period, these countryside French pretty houses are inspired by centuries-old French homes. The features and detailing of the houses are more natural and lived-in, with earthy tones from the walls to the roof. These houses today serve as a perfect getaway to the countryside with an additional touch of Frenchness. Sloping roofs, natural tones, one or more chimneys, earthy flooring, natural wood, and stony facades resemble the French country.
Conclusion
"A home is the safest place" to any human being, so make sure that the house you choose to style makes you feel at peace and welcome.
While many styles and designs already exist and continue to emerge in the coming years, choose a style that you would like, are comfortable with, and fits your personality.
We hope that this compilation of some of the most popular pretty house designs and styles will help you find the right pretty house designs that fit you and your family.