The Japanese film and television style has pretty much evoked a sensation among the youth and children in the previous decade. The never-ending love for anime, characters from anime, and the serious yet cute impact it had on most of us as viewers had led to something that was not even once thought of in a dream. Drawing inspiration from your favorite anime series did not really come as a shock to the A&D (Architecture & Design) industry, as the extreme pour of love from the fan base across the world was highly visible.
By taking this as an advancement in the design spectrum for being able to take inspiration from anywhere and everywhere, here are the 20 stylish anime bedroom decor ideas to consider in the design year of 2023.
1. Naruto – Hero Themed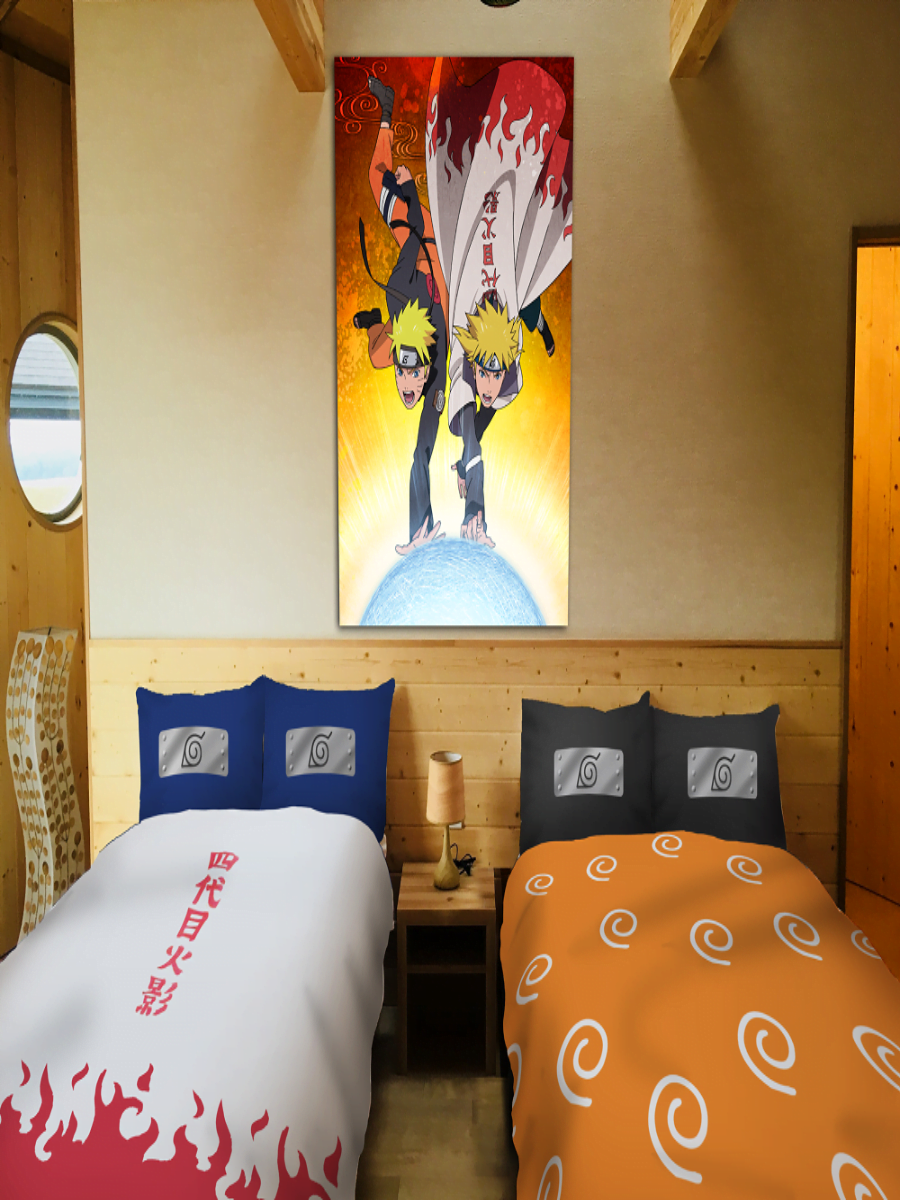 There is absolutely no one who wouldn't have heard about Naruto if not a fan and had seen the best television anime in history. The title protagonist Naruto Uzumaki is loved by millions for the portrayal of his character and the living storyline. We bet you that there is no true anime lover without knowing and loving Naruto and so a Naruto-themed bedroom decor is indeed the perfect Anime bedroom decor idea you could suggest and implement for a die-hard anime fan. The Naruto hero theme can be achieved by wisely understanding the interior design principles and carefully deciding what needs to go in and where.
2. The Demon Slayer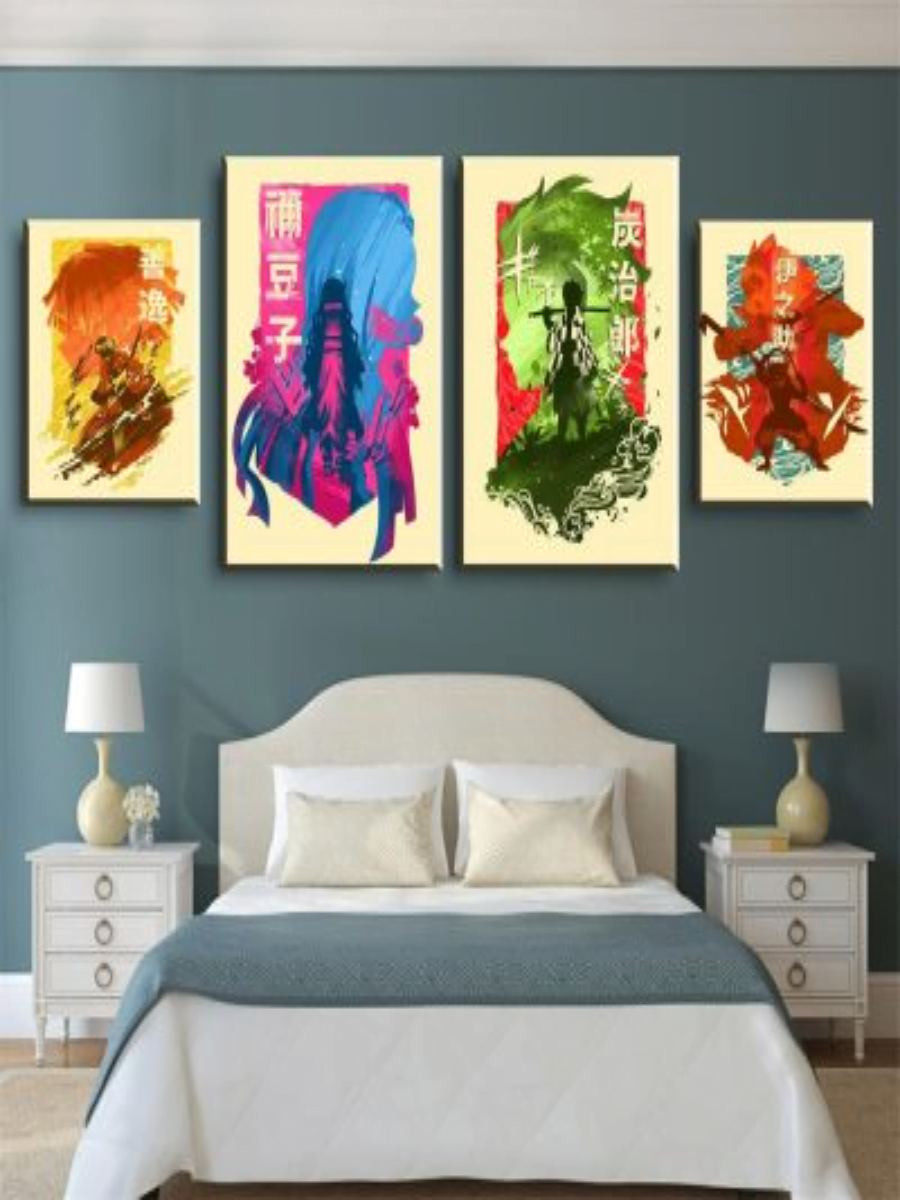 The ever-appreciated and globally recognized Japanese Demon Slayers series is phenomenal in every other spectrum. For the same reason, the Demon Slayer-themed bedroom decor creates nothing less than a long-lasting impact among the fan population. Simply being up for an anime theme's bedroom decor undeniably shows the growth and innovative, supportive nature of the client. To add further, the successful planning and designing of the decor elemental inspiration and execution from the renowned series of the Demon Slayer is nothing less than an achievement for the creative human mindset and personality.
3. One for The Otaku Fandom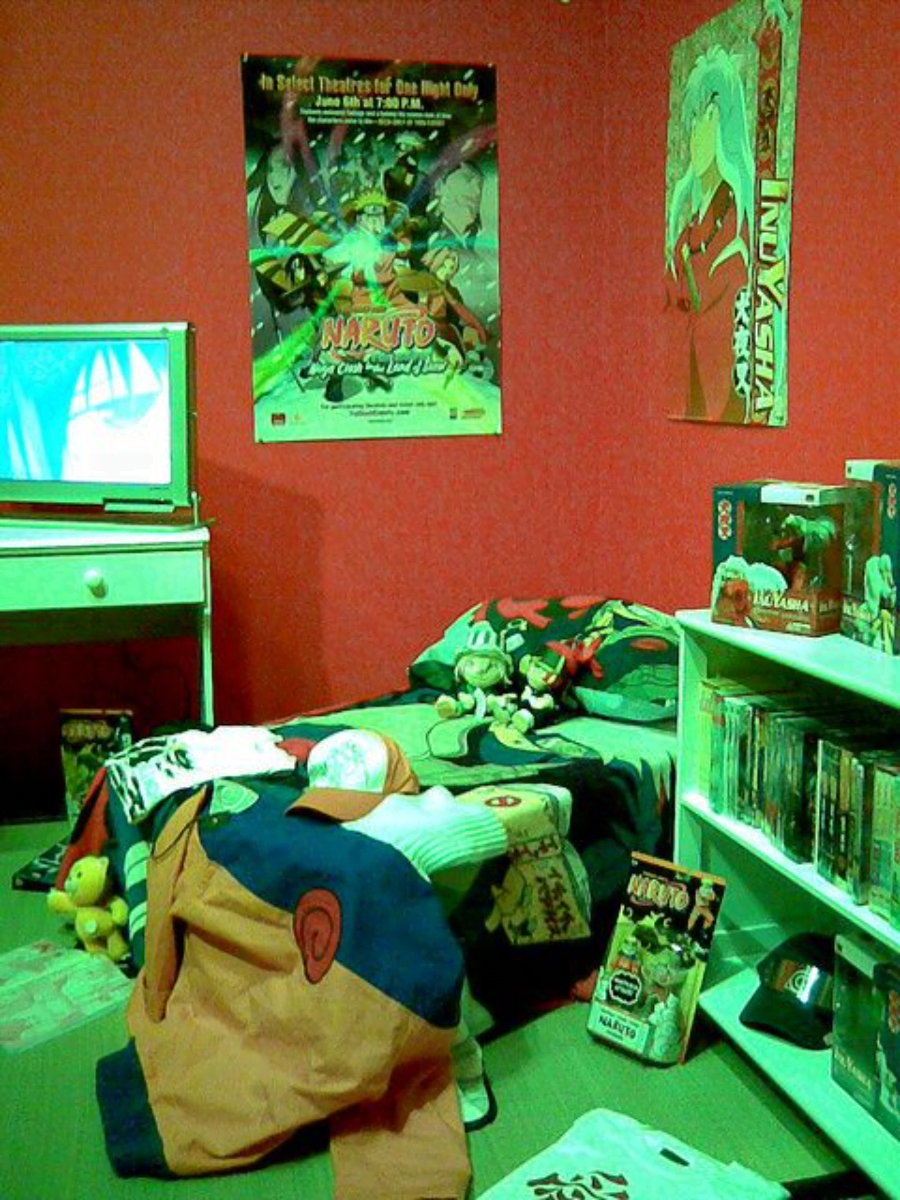 Otaku Fandom is undeniably a major part of the most recognized character of the Japanese subculture of anime. An anime bedroom decor without placing Otaku fandom is pretty much unimaginable. Different merchandise, posters, lights, fidgets, and more are easily available in the market. Knowing how to decorate them is the ultimate key to transforming your much-loved personal space or bedroom into something special and unique with a touch of your own signature. Anime Bedroom decor ideas are also yet another chance for you to unleash your own creative skills by making DIY Otaku Fandom-themed models and structures.
4. Room Shelf with Anime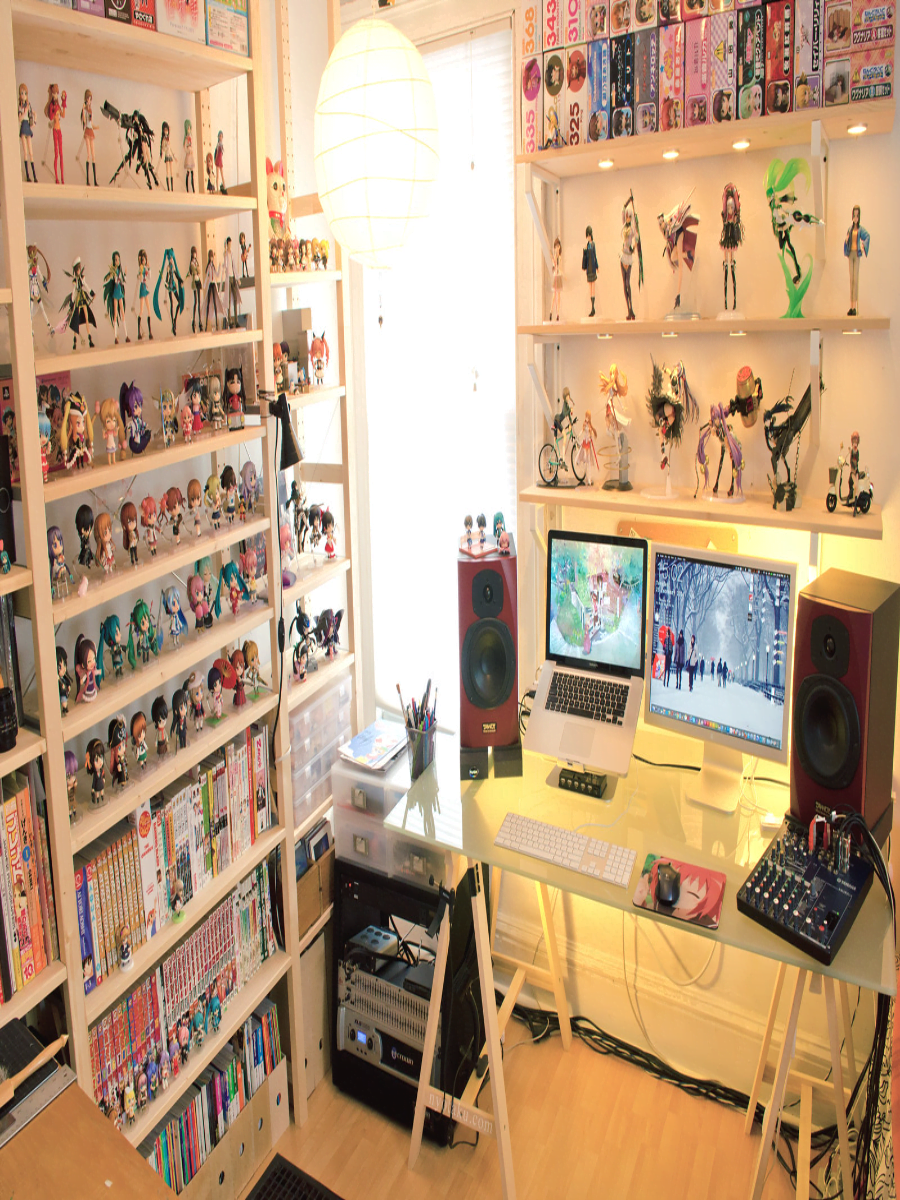 Pretty much every other room is designed with ample storage space to avoid the hassle and hazards in the future. Room shelves being one of the most common things in any other house and apartment, the same can also act as indeed one of the maximally efficient elements of room decor. Adorning your room shelf with anime-themed accessories with an overall touch of enhancement lights and bulbs can escalate the overall outlook of your bedroom ambiance in no time. Get ready to flaunt your anime collections and transform your bedroom space to your into your favorite anime world.
5. Anime Decor with Matte Black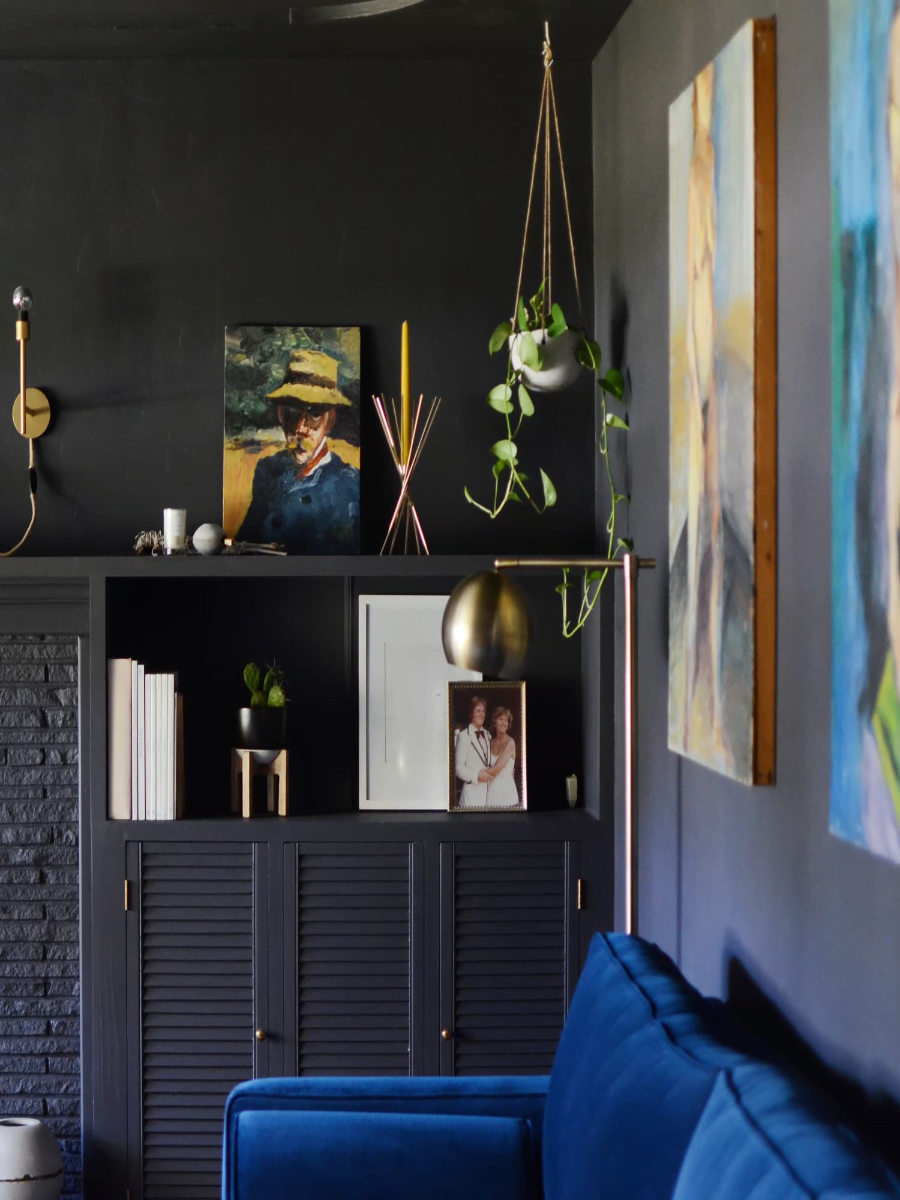 People say black can never go wrong, so how could ever be a matte black shade could go wrong? Be it a matte black wall or the theme followed for the entire bedroom space, matte black is inclusive in nature and supports accessories like no other shade. Create your unique yet stunning and stylish anime by using simple accessories and posters with the backdrop of a matte black wall or textured matte black screen.
6. Get the Anime Book Stand Right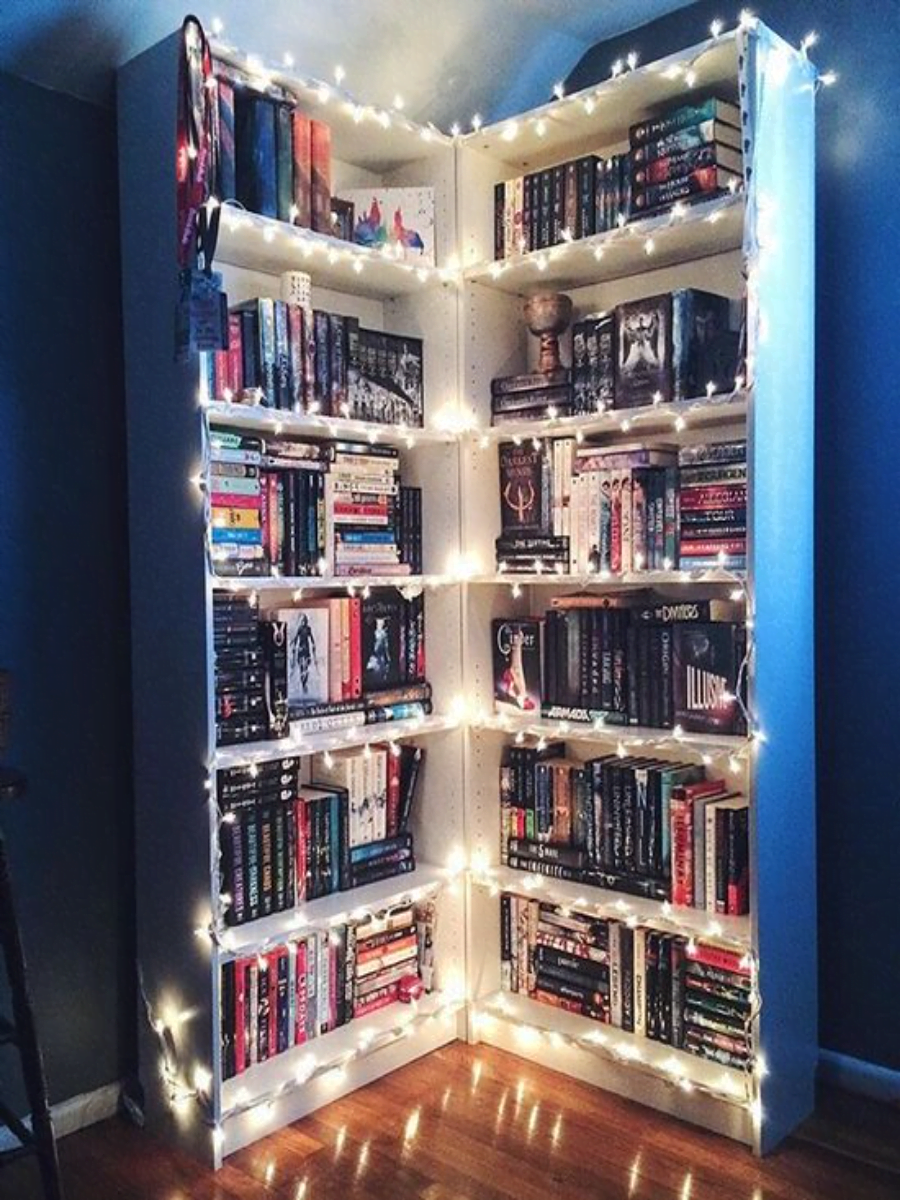 Would you believe if we say there is so much more a bookshelf can do than its actual purpose? Yes, when done right and designed right, a book stand/ shelf can be of dual purpose, a book stand, and a stunning decor element for your room. There is never a better place than an open book stand to showcase your anime favorite collections with occasional character miniatures on the side. Additionally, adorning them with lights to enhance the Anime bedroom decor is never a bad idea until you overdo it.
7. How Many Anime Posters Are Too Many Anime Posters?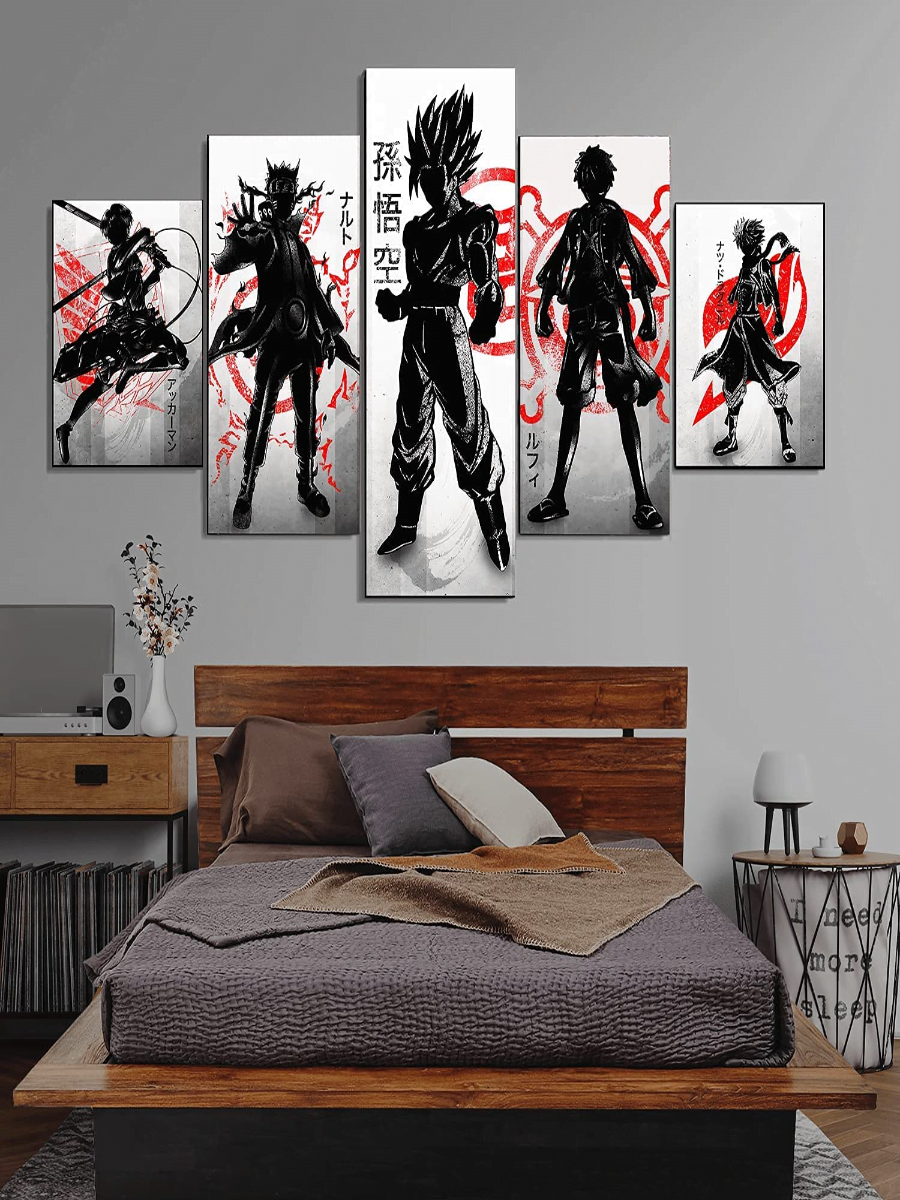 To be honest, have you ever seen an anime lover not want to have a poster of Naruto or Otaku Fandom? Yes, a poster can never go wrong if you are a die-hard fan of anime series, and here is indeed the best way to deck up your room at a low-cost and absolutely non-chaotic. First things first, no amount of posters is too many posters, provided the fact you know how to keep your eye on them and place them with a thematic tone. Posters can be actively used for making collages or for showcasing your walls and door spaces, and the same, when done with a signature of your personal touch and creative element, assures you nothing but one among the simple yet elegant but stylish anime bedroom decor for your personal space.
8. A Mix-And-Match Tale of Anime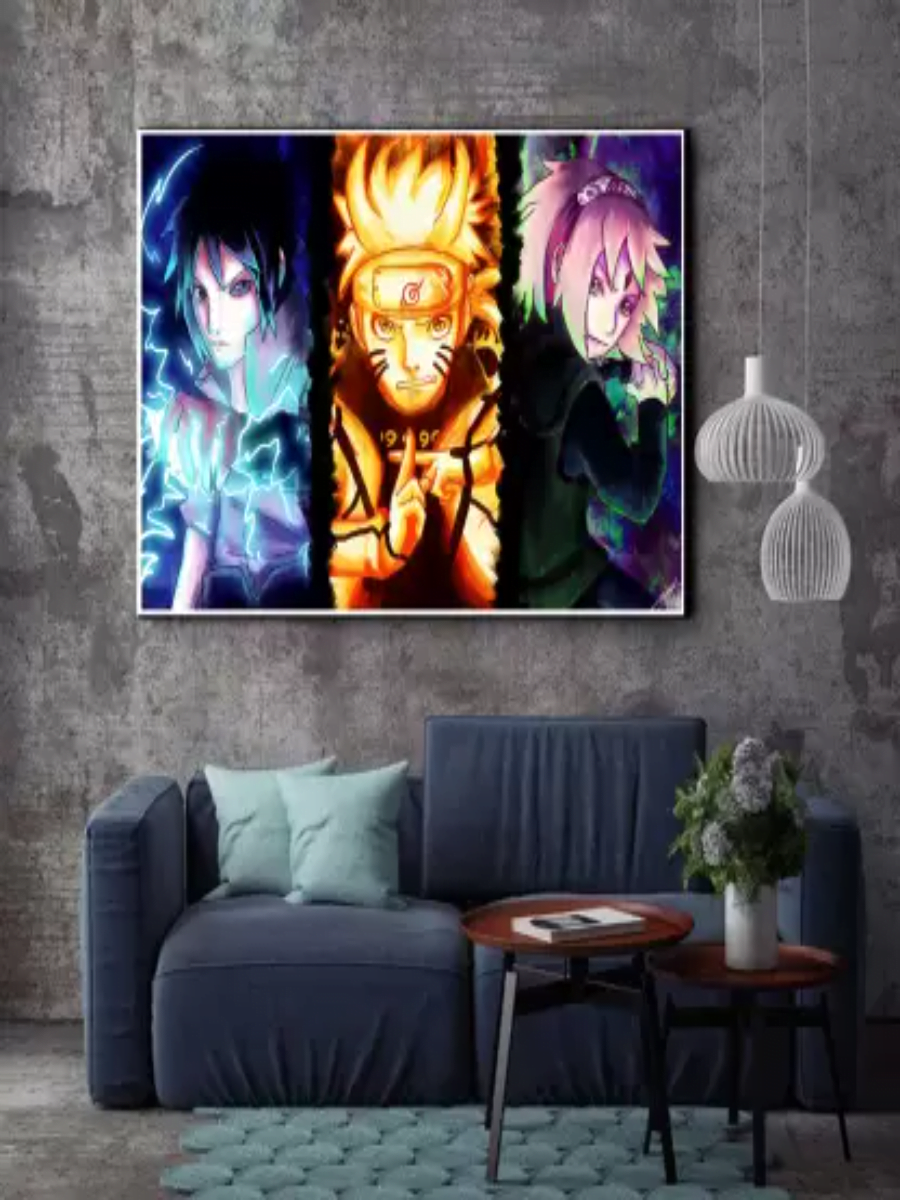 A stylish bedroom decor need not always be of a set of elements; it can also be about having a single iconic piece. A standalone piece of art, when chosen the right way, is capable of creating nothing less than spectacular magic. Be it a tiny to huge wall picture or a character representation or more, a wise mix and match made of the themes from different television serials can always do much more than you would ever imagine. Let's put your creative mode on and start experimenting.
9. For the love of Neon Shoujo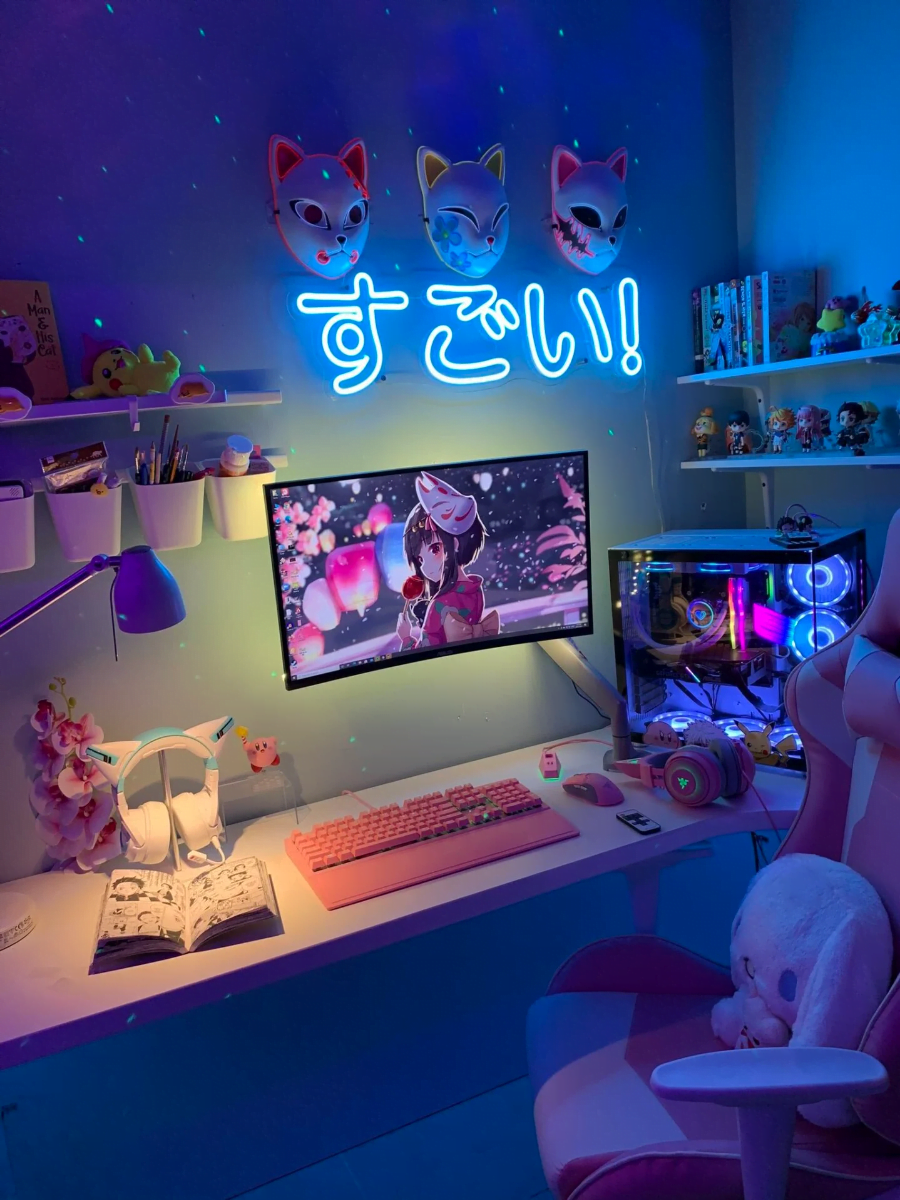 How can we not think about and include themes and representations of Neon Shoujo when planning to transform your bedroom space into an anime-themed one? The much-loved characters and cast of Neon and Shoujo have created an extravagant fan base among the anime-watching population. Using elements from their series and adorning it the right way not only portrays your love for anime but also enhances your Anime bedroom experiences from mediocre to exotic in no time, with lights and shades of pink and purple mix-matched to perfection.
10. The Kawaii Style Room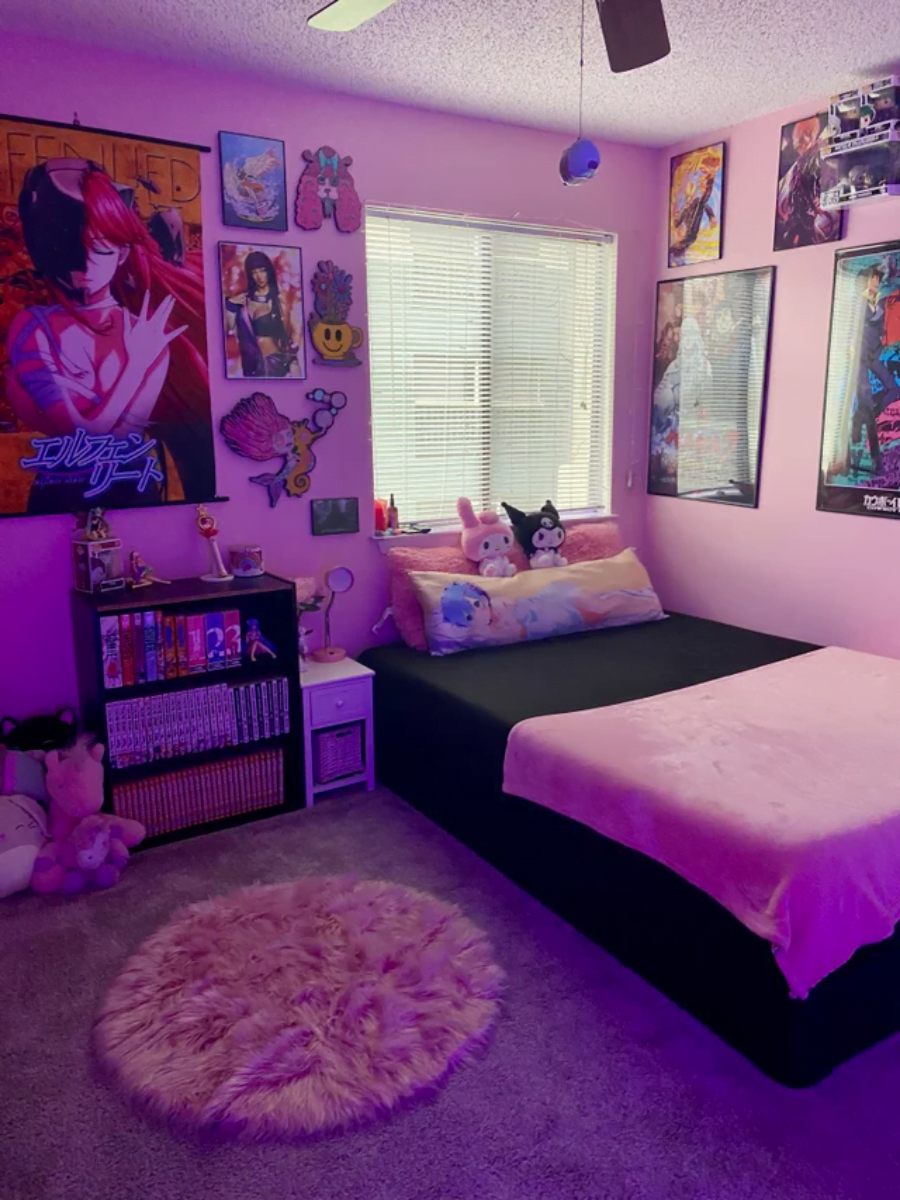 How about setting up your room in absolute kawaii style? Kawaii styles are nothing less than sheer cuteness and juncture with the long-lasting impact created by portraying an impression of real Japanese culture. Kawaii styles are actively followed through dresses and fabrics, but the same style can be incorporated into your Anime bedroom decor by adding up cute little elements and accessories adorned in pastel shades. A supportive shaded curtain and drapes will further enhance and complete the kawaii-style bedroom decor for your anime-themed setting.
11. The Anime Gaming Desk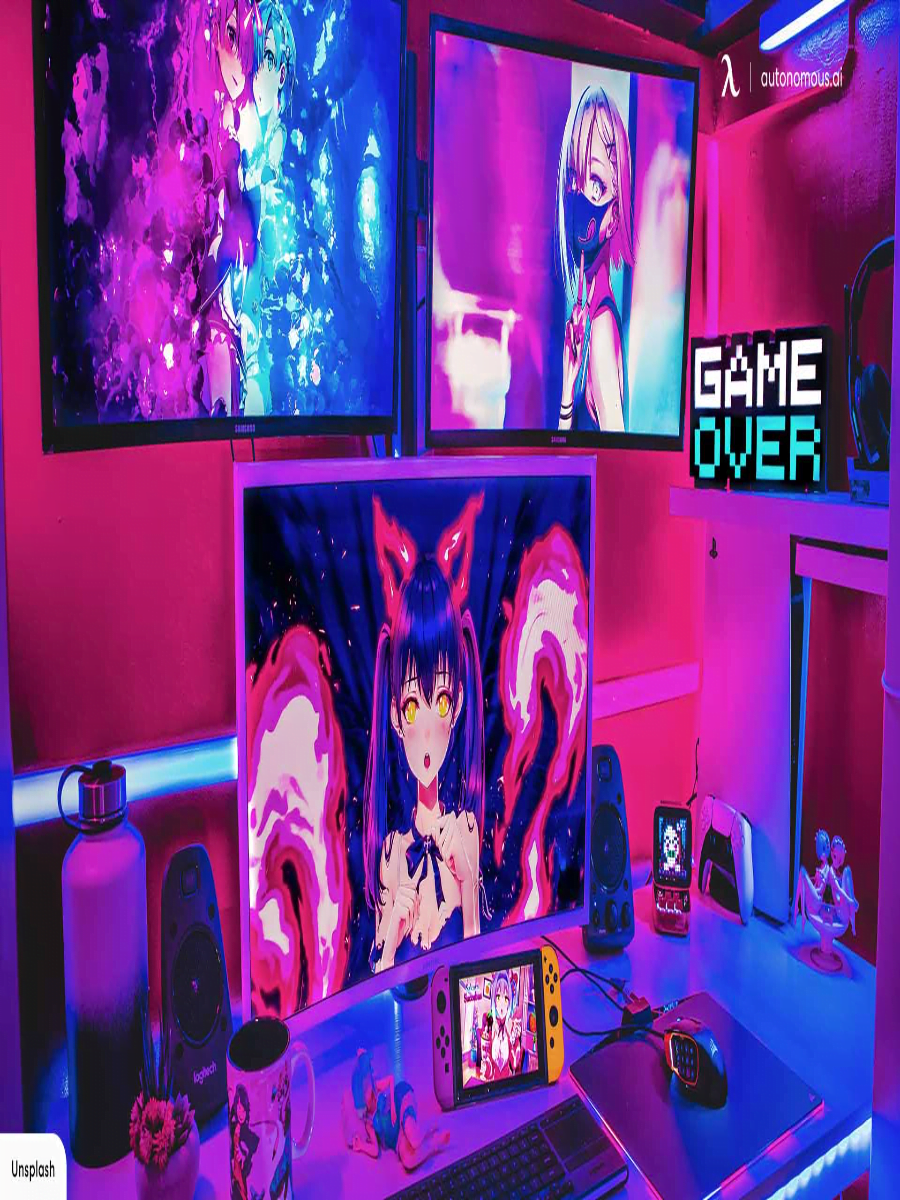 Are you a gamer or someone who would occasionally love to do desktop gaming activities? Then here is your ultimate way to transform your bedroom style to anime-themed in no time, just by transforming your gaming desk by including anime elements. Perfect adjacent wall pictures led lights, and anime-themed book organizers do the job in no time when executed with tidbits of creativity. Also, if you give a makeover to your gaming monitors and joystick with an anime touch, then the work and bedroom styling mission to anime style is perfect, just like the one you would have probably fantasized about in an anime series.
12. Minimal Elements of Anime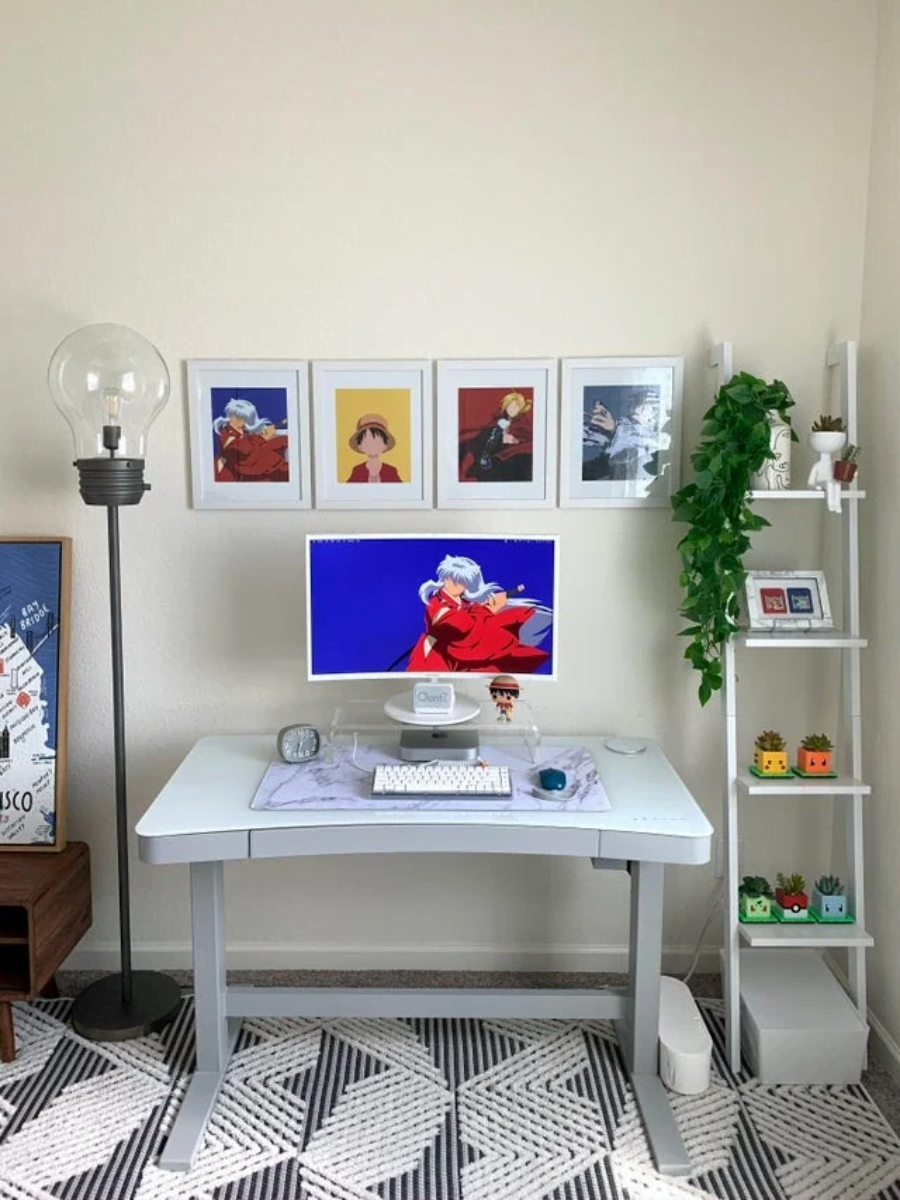 Minimalism is always a to-the-point choice with no objection! For all the people who are obsessed with simplicity and sheer elegance, then this is nothing less than your favorite pick for your stylish anime-themed bedroom decor. Just picking a few (3-4 max) accessories of Japanese teleserial culture and placing them in the right way does the work in no time with the absolute joy of transforming your room into an anime-themed one.
13. For The Die-Hard Fan of Anime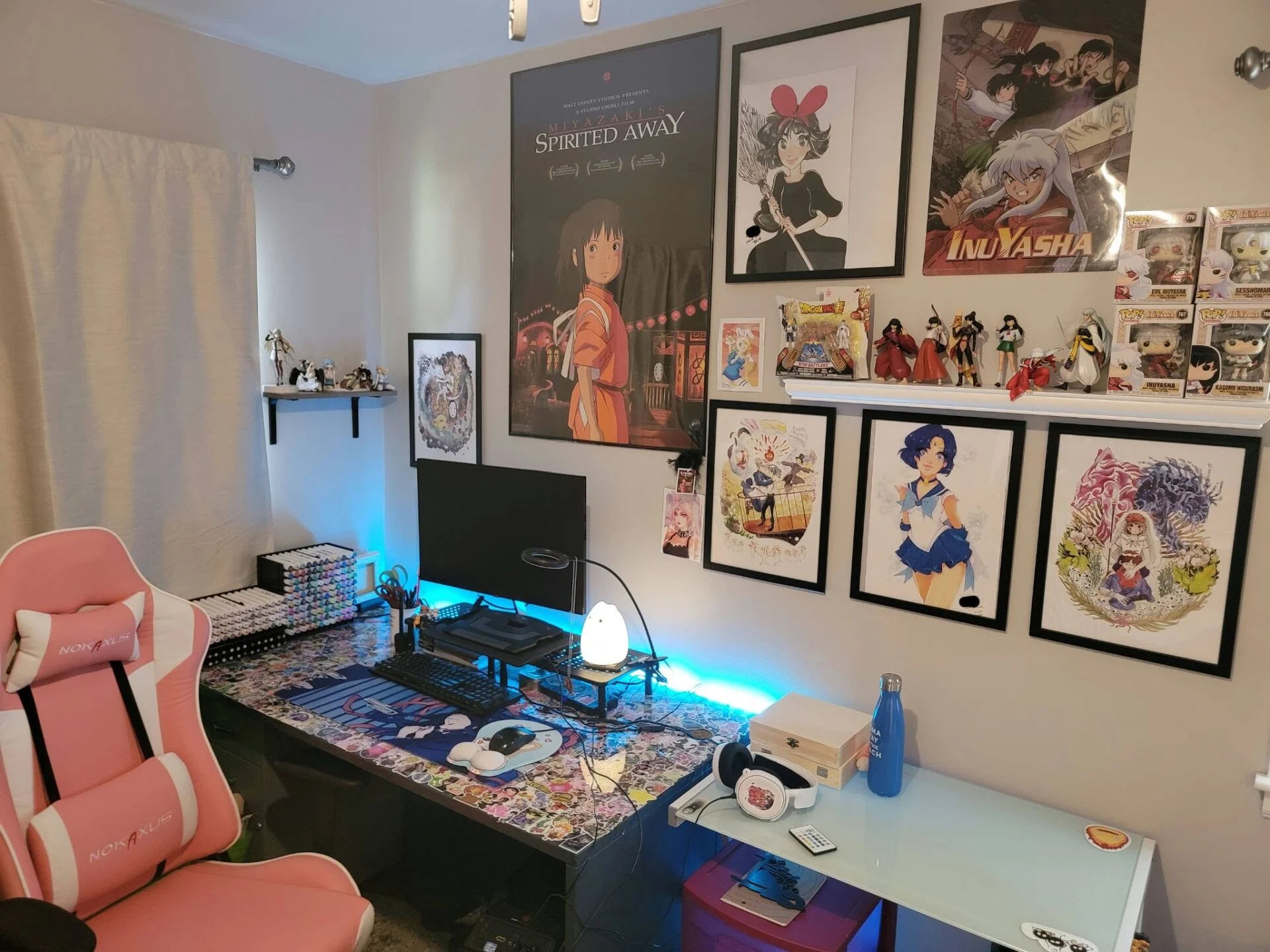 Merchandise, character miniatures, wall hangings, posters, photographs, and anime series collections are pretty much anything that an anime love would always keep as a treasure. This room decor setting is for a die-hard fan, as the style for this includes an extravagant collection of every other character and scene portrayal with an aesthetic touch to bring in the appeal of an anime house.
14. The Perfect Anime with LED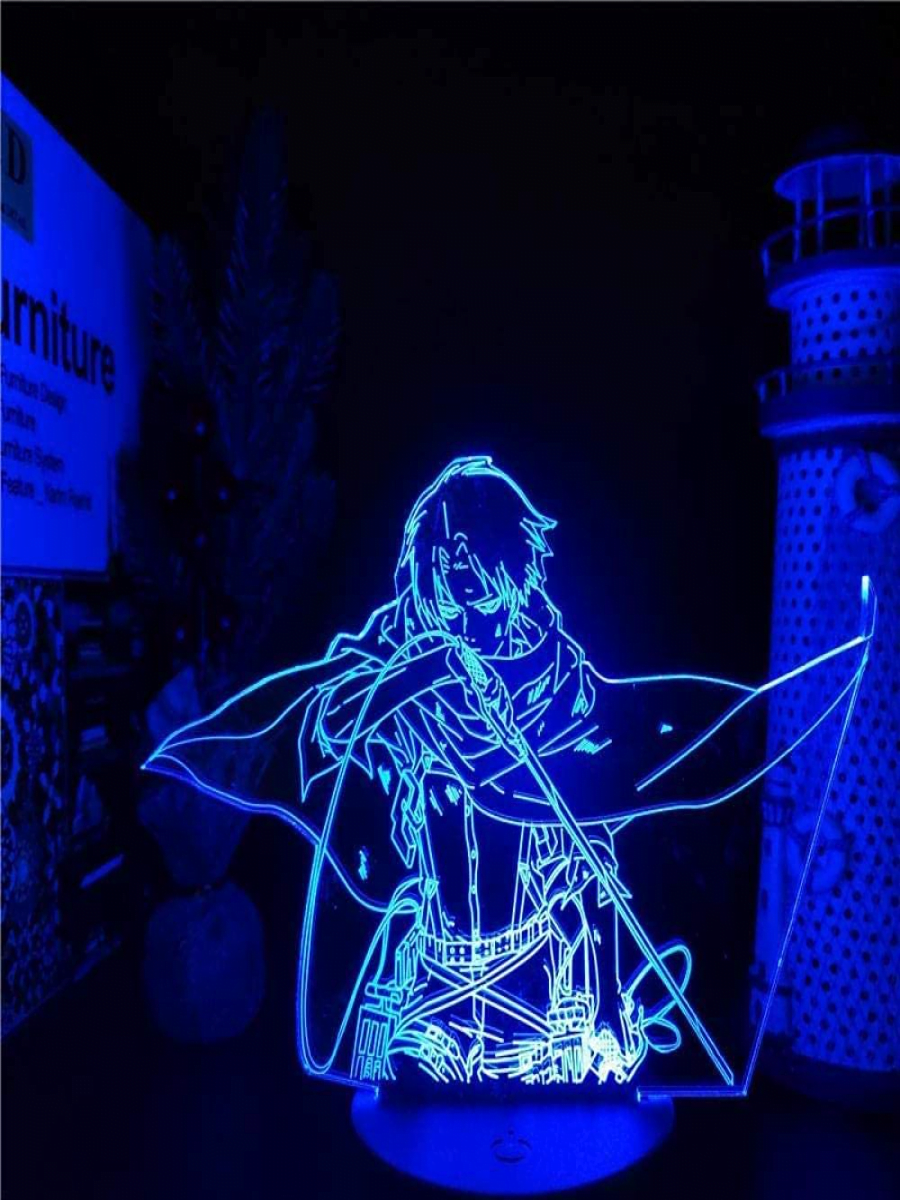 This perfect anime theme with LED is by being able to choose your favorite character as the central piece for your room and adorning the same with LED lights. These LED lights are the potential to create a commendable impact with just a few elements and are promising to enhance the room decor to one that of Japanese culture. Well, this setting is much appreciable for the perfect setting it could ever provide for a die-hard fan of anime and Japanese culture.
15. The Crossover Theme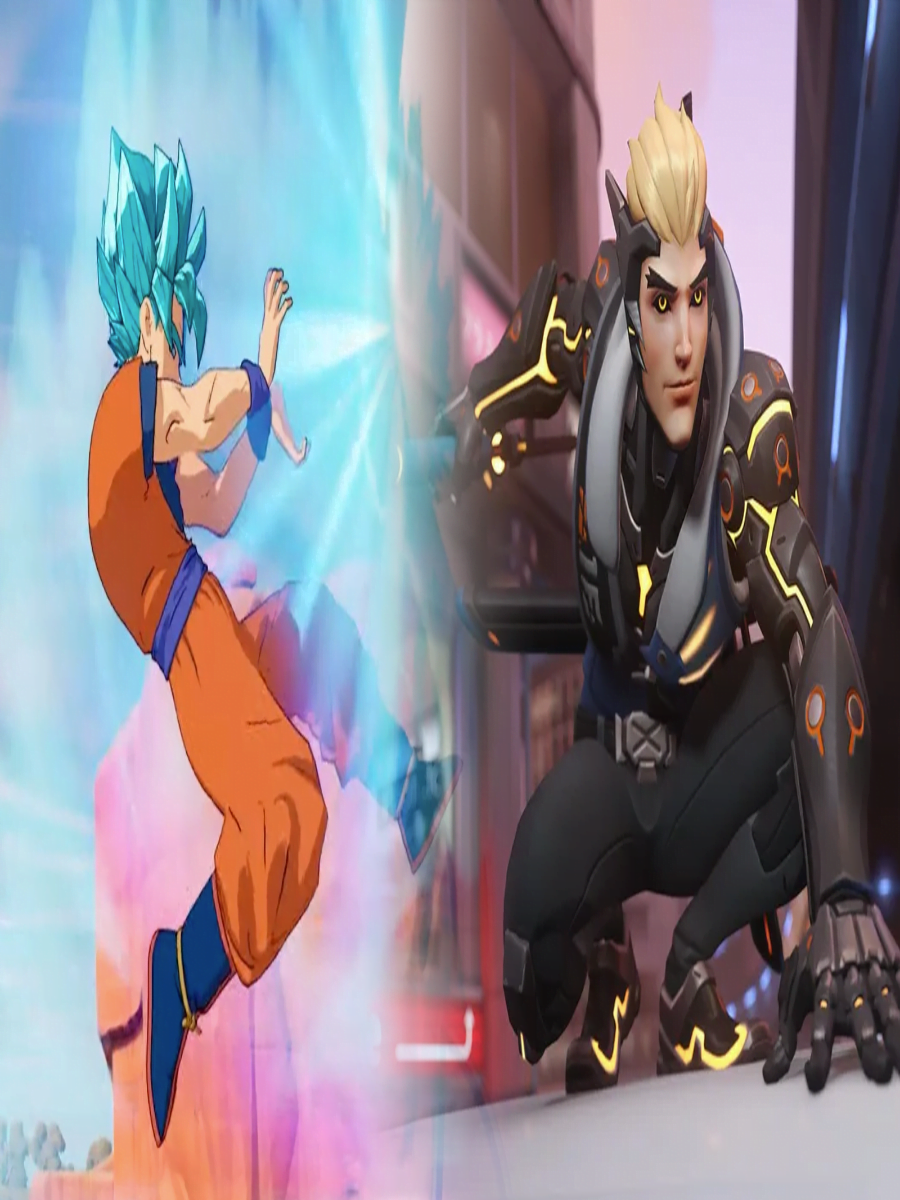 When it is the crossover era, then why not one with the anime culture too? The key hack over here is about deciding whether you would like to keep a crossover between two characters or teleserials of anime or between an anime and a different spectrum. Pop culture or Hollywood for that as an example, this simple yet powerful crossover theme depicts the inclusive nature of you as a person and also lets people understand the impact of soft power and the significant influence the same has created over generations.
16. A Perfect Wall Collage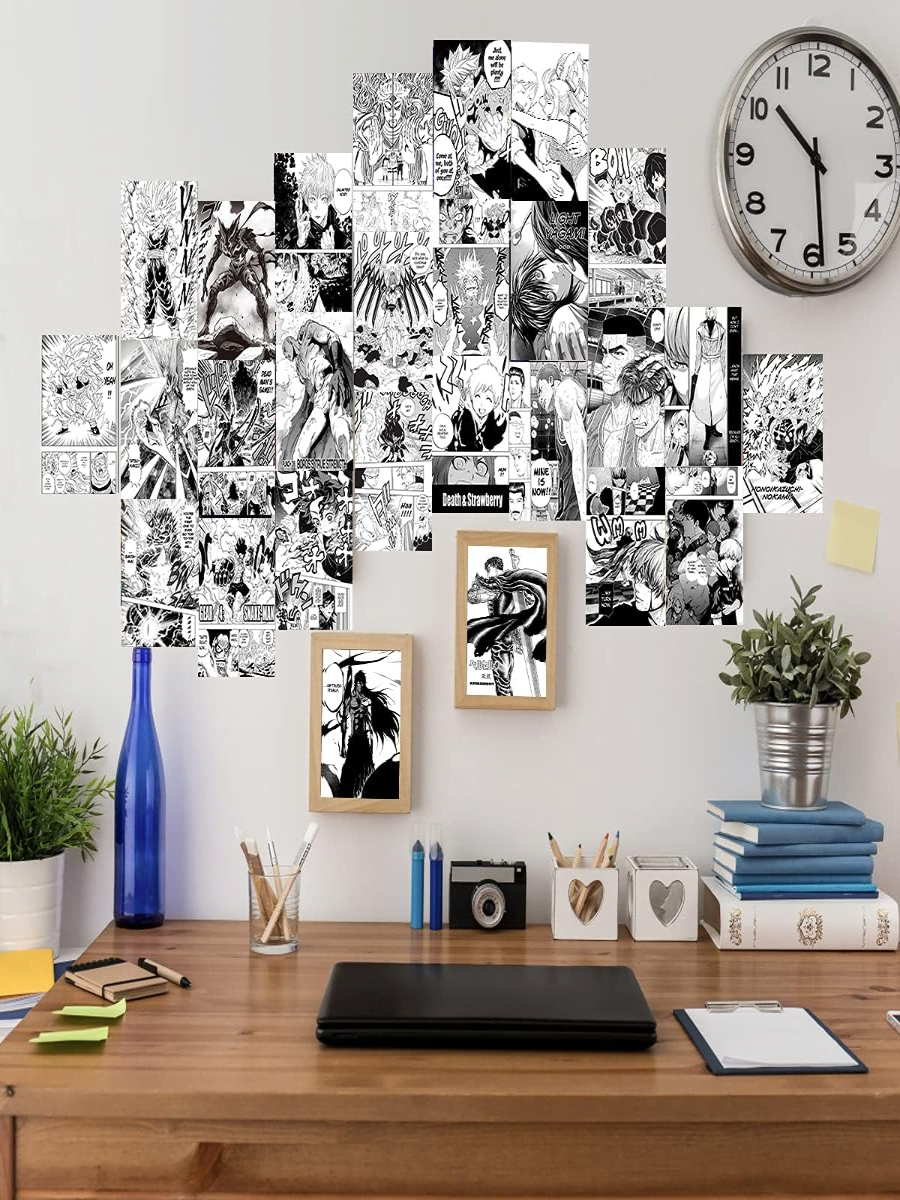 A room can still be tidy and neat with a creative collage when planned and made well. By a perfect wall collage, we mean to say a perfect asymmetry. Perfect wall collage seems as easy as it looks when done with an eye for aesthetics. Asymmetry is a beauty, and here is your easiest yet classic way of transforming your bedroom decor theme to an anime-themed one in no time.
17. Never a Wall Paint Like Anime-Themed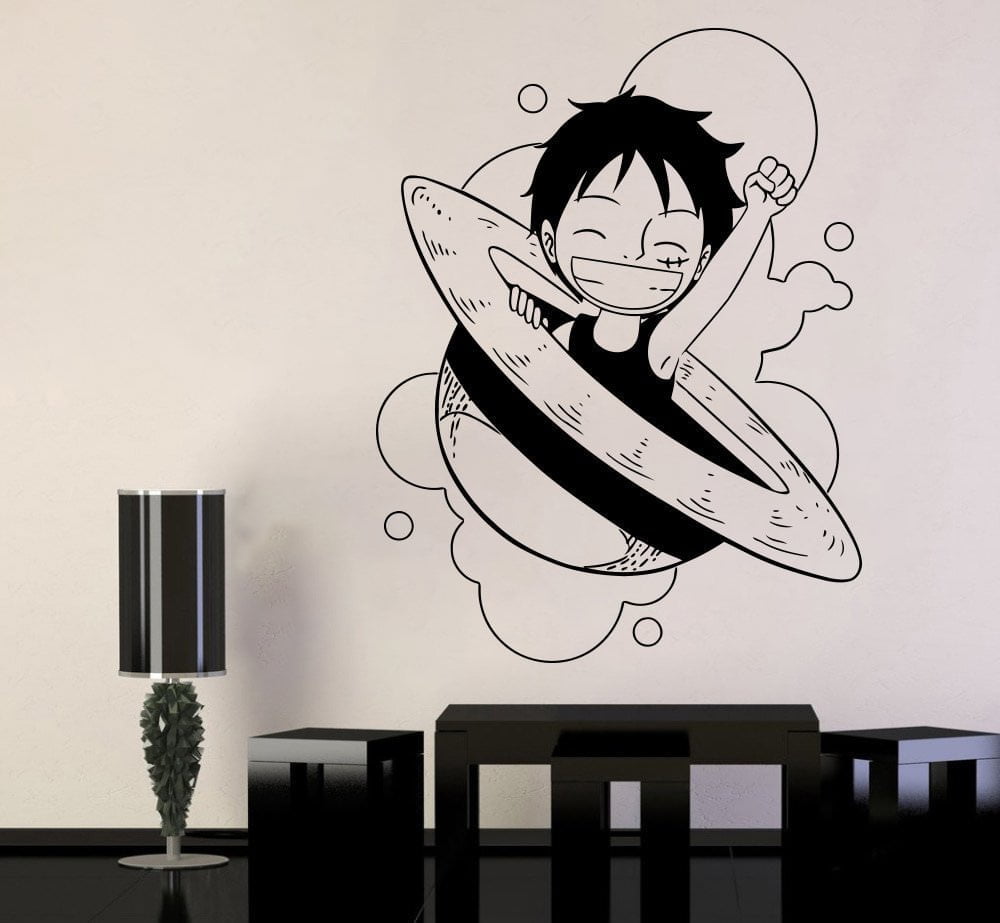 If you are looking out for a really simple, cost-efficient, and creative way of transforming your bedroom space into an anime-themed one, then why not let's do wall art? A wall art promises not to cost you a nut, yet assures you the authentic Japanese soft culture feel with an impact of the golden era. So what are you waiting for? Pick up that brush and colors, and let's make the first stroke!
18. The Retro Anime Saga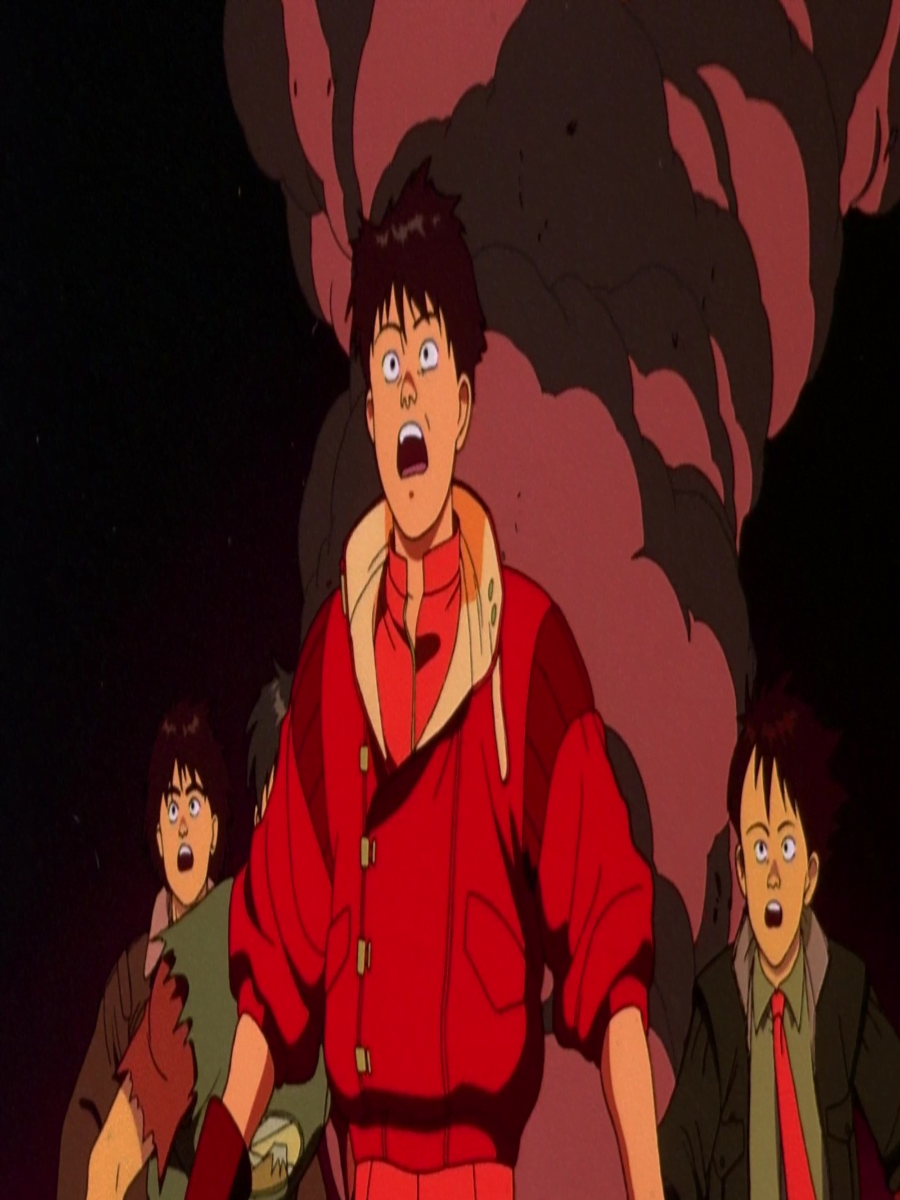 A retro-themed bedroom decor can never go wrong, especially when it is a retro anime saga! If you can't let go of the old yet golden series of anime, then this is the perfect bedroom decor for you, and we promise you that it will not go wrong. To incorporate the same, all you have to do is pick up your favorite and let's start transforming an entire wall into the same. Forget not to add and give extra fine touchings with that exotic shades of retro anime.
19. The Pitstop for Anime Merchs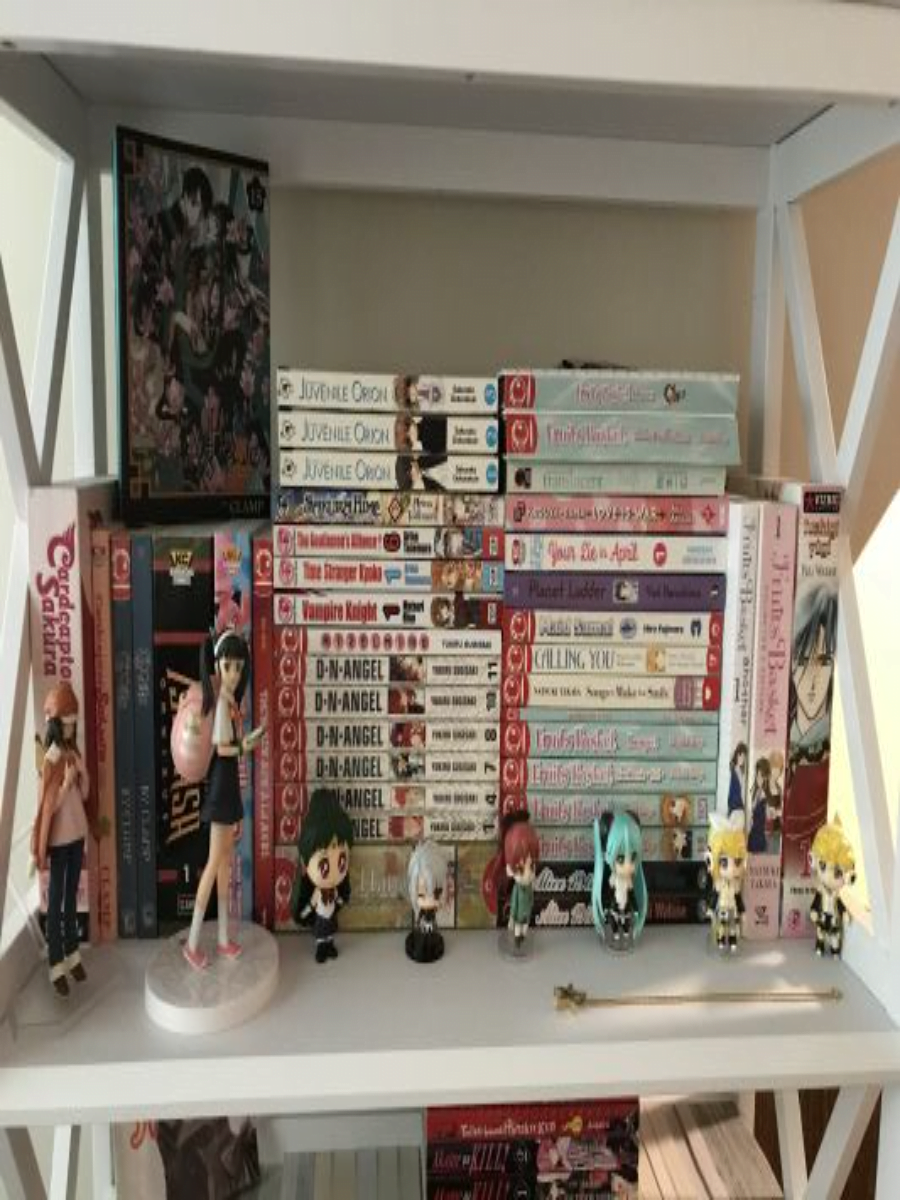 If not for your personal living space, where else will you show off all your anime merch? There is never a space better than your bedroom for showcasing every other anime accessory that you own. These perfect pitstops for anime merchandise grade up your room in no time and with a promising result for stylish anime bedroom decor ideas.
20. Shades of Neon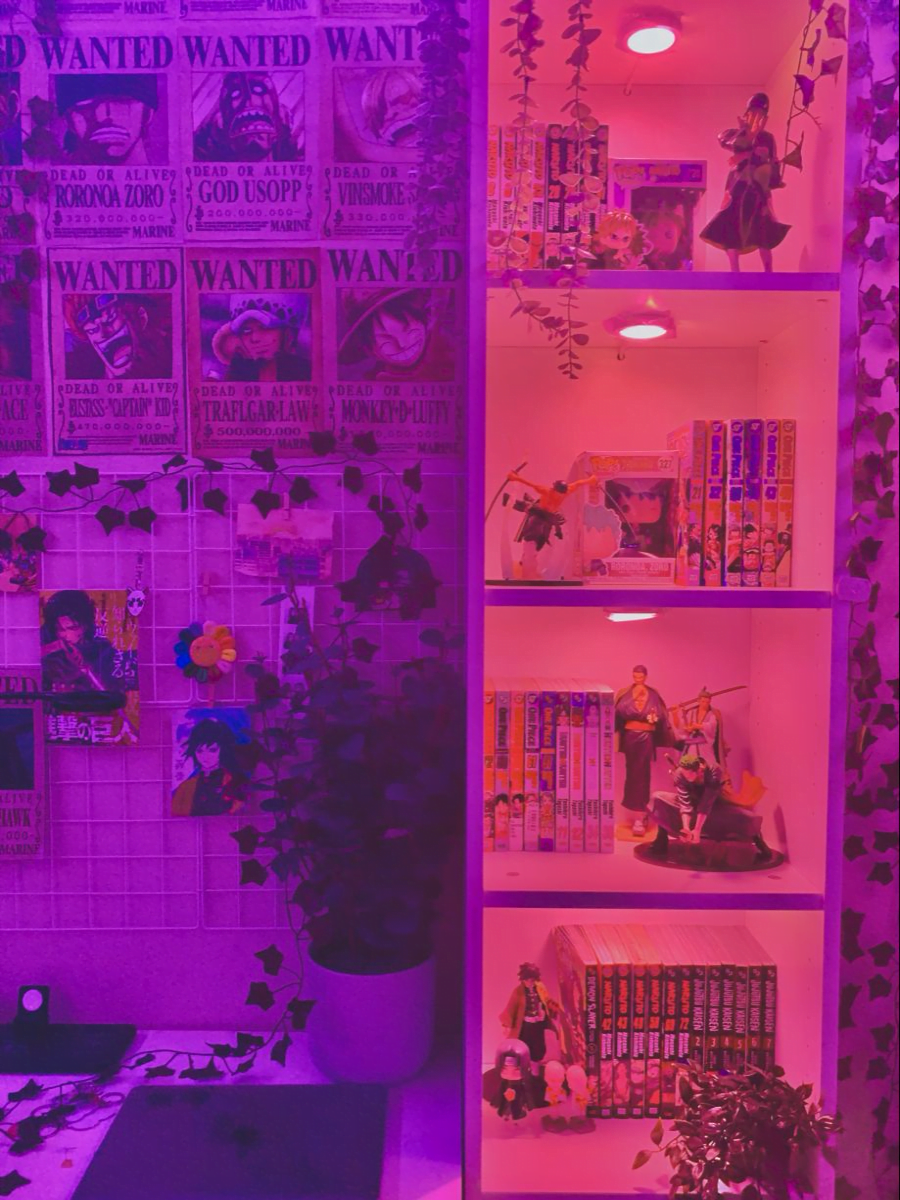 Being a close watcher of anime and a fan of anime series, you would have noticed how anime is full of colors of brightness and joy. Shades of neon are a prominent setting in most Japanese teleserials, and so painting up the same with your anime mechs and bedroom decor definitely adds up to the best anime anime-themed decor for your room. Neon color is mainly vouched for its brightness and the happy atmosphere it carries along.
Why Do You Think Anime-Themed Bedroom Decor Is Standing Out These Days?
The Architecture and Design industry witnessed commendable progress in these years, with innovations leading the industry to a higher notch. Anime not only won the hearts of millions but also talks for revolution and global progress through their subtle stories and impressive progression. Incorporating these into bedroom decor is indeed an index to the fruitful progression of creative minds and the coming together of wide perceptions. Taking inspiration from these television series and character representations and inputting them in the interior design and decor portrays nothing less than the creativity and elemental progress of humans and supportive technologies to visualize and craft the same.
Summing It Up!
Most of the designs and decor ideas we saw in the article are DIY decor ideas, which can easily be executed by carefully sourcing the right kind of articles after being able to find the personal liking of the user.
From simple wall collages to paintings and placement of anime merchandise in its order, your room can be transformed into an anime-themed decor so effortlessly. Above given stunning ideas are absolutely perfect for any room, especially for a die-hard anime lover.
Additionally, the suggested methods in the articles on 20 stylish anime bedroom decor designs also promise not to drain your pocket and cause worry!