Imagine a world without clocks or try and think of a time when you didn't have to check time for a day. You cannot because that's quite impossible in today's day and world. Time keeps us going, and it never stops for anyone. While we give utmost importance to time, we often leave behind the gadgets that help us keep track of the time. From ancient times to today, the way time was tracked has changed drastically. We have come from hourglasses to modern types of clocks, from unreliable sources to the most accurate measure of time.
With technological advancements, we have seen many different types of clocksthat have unique visibility and modern functionalities with the highest accuracy. With such vast options, we're now overwhelmed to find the right one for us because they aren't merely for checking time now; they are timeless pieces, indicating luxury and unique crafts.
We have listed 20 unique clocks for you to help you pick the right choice for you.
1. Mechanical Clock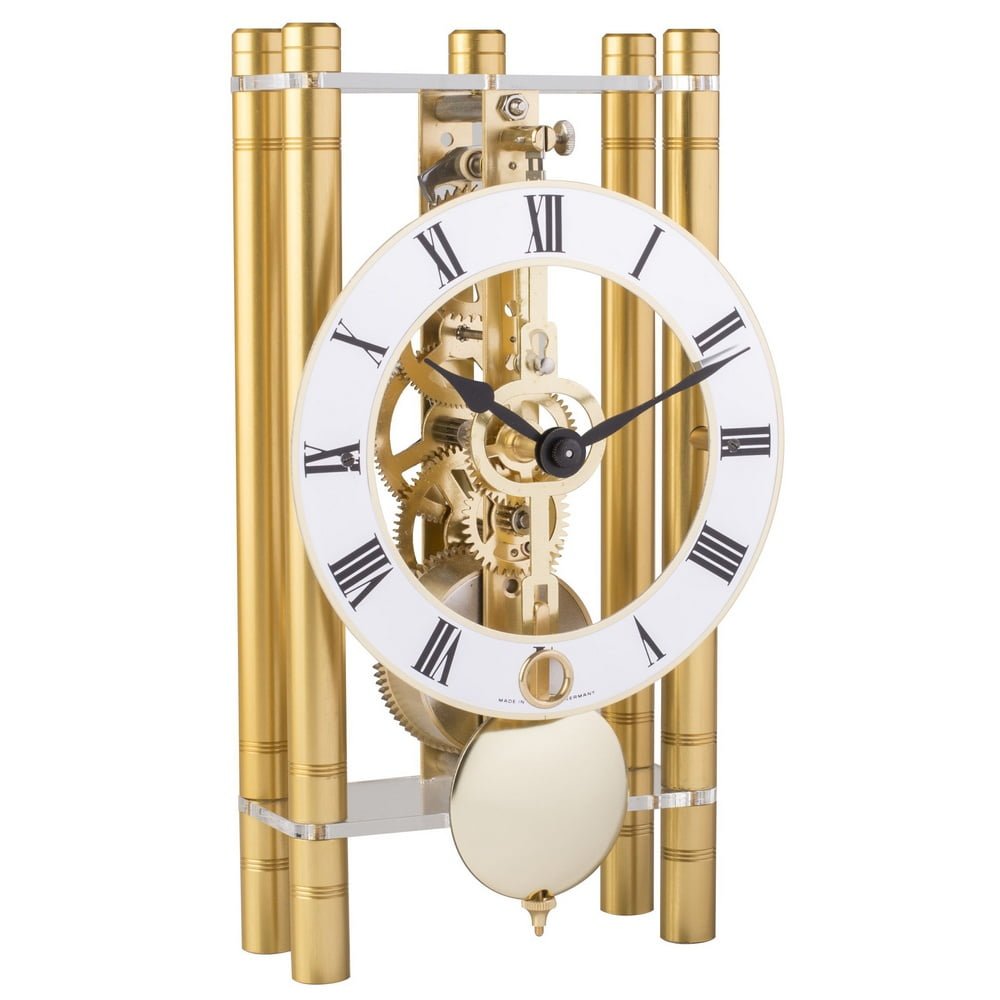 These appear to be like any regular-looking clocks, but the functionality that it uses to run is unique to other clocks. These clocks take the help of an oscillator to function and give us the measure of time. These oscillators contain a spring that twists to produce energy which is again shifted to the other parts of the clock. Though these clocks look like vintage or retro ones, unlike other types of clocks, they work day and night irrespective of the time of the day. These mechanical clocks are often created with research and are considered the work of a fine craftsman, and take a long time to produce. Hence, these watches are slightly on the expensive side but are worth it for their looks and long-lasting nature. In the modern world, mechanical clocks are used for navigating time on the internet, TV, aviation, GPS, etc.
2. Bedside Clock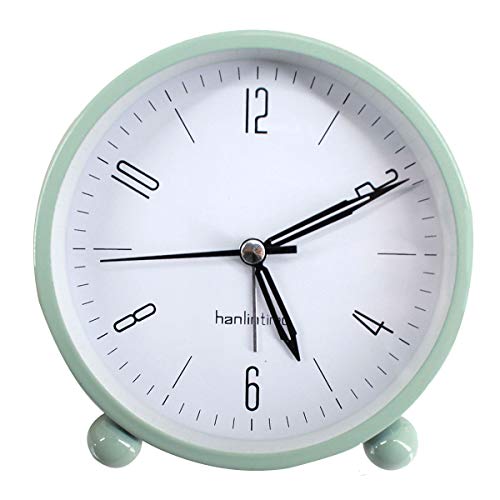 These days clocks are not merely decorative pieces on your wall or just for their functionality of informing us of time. We need clocks for more than just that to be useful, and these bedside clocks just serve the purpose. They're very small and fit perfectly where there are space constraints. Apart from this, these clocks also tend to have a higher level of brightness, so it's easily visible in daylight and is perfect for carrying since they can also work on batteries though they're primarily used by charging from time to time. These clocks have the functionality of alarms, so you can just set the time to wake up, and you can even choose your desired sound and the level of sound, and these types of clocks will wake you up at the perfect time.
3. Musical Clock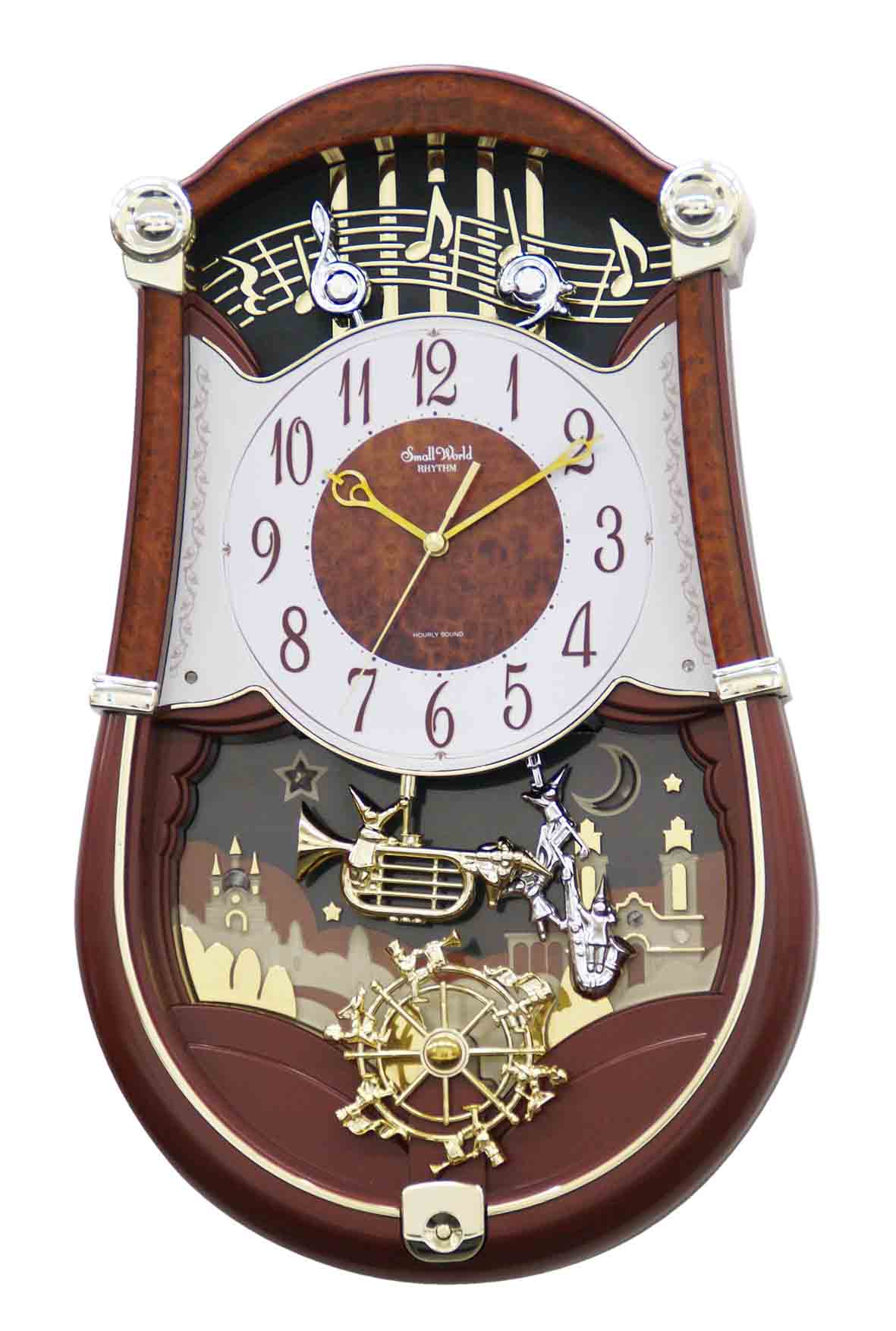 They're widely popular in households that have a taste for music. These musical clocks are just like any other clocks; they can be found in different shapes and sizes. They describe the time at any point of the day irrespective of the daylight and mostly run on batteries. However, the fancy pendulum that strikes rhythmic music once in a while is what makes this musical clock unique. These types of clocks fill your living space with whimsical sounds and soothing music. Though they are of different customizable varieties when the minute hand makes a round across the 12 strikes, the seconds, minutes, and hours hands move to make a musical noise that gives us an idea of the time once every hour.
4. Digital Travel Clock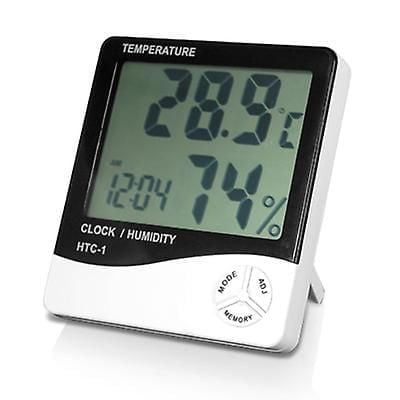 Taking out your phone every time to just check the time on your vacation can drain your battery in no time. To avoid this, we have these digital travel clocks that fit perfectly in your pocket. These clocks come in many varieties with functionalities ranging from alarms to torchlight and many more. You cannot travel without these types of clocks that can even be folded to fit in tiny spaces. They have buttons that can make your navigation through the device easy, and these are long-lasting as they work on batteries. You can use these to check the time and date, set alarms for specific periods, check the temperature, use them as a flashlight, etc. When they are not of much use, you can turn them off and store them to save battery, and when turned on, you can either set the date and time, or it will take the local time zones and set themselves.
5. Loud Bell Clock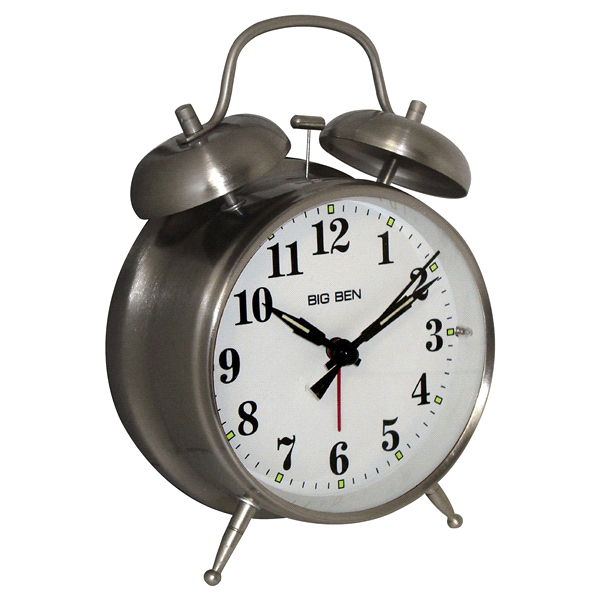 These are perhaps some of the most common types of clocks you would have found a decade or two ago. Famously designed in a round shape with mini hammers on either side of the clock head is something that is remembered by everyone from school kids to working professionals. This works great for sound sleepers who face difficulty in waking up on time. If placed near your bed, this will vibrate and make loud bell-type sounds that will ensure that you are out of bed, and the best and worst part is they don't have a snooze button for you to press and get back to sleep. These were used when phones weren't in wide usage, and these types of clocks will wake you up at the right time with heavy noise. But, these are very much perfect and adaptable to this day if you wish to cut down on screen time early in the morning or for kids who are too young to maintain a mobile.
6. Sticker Clock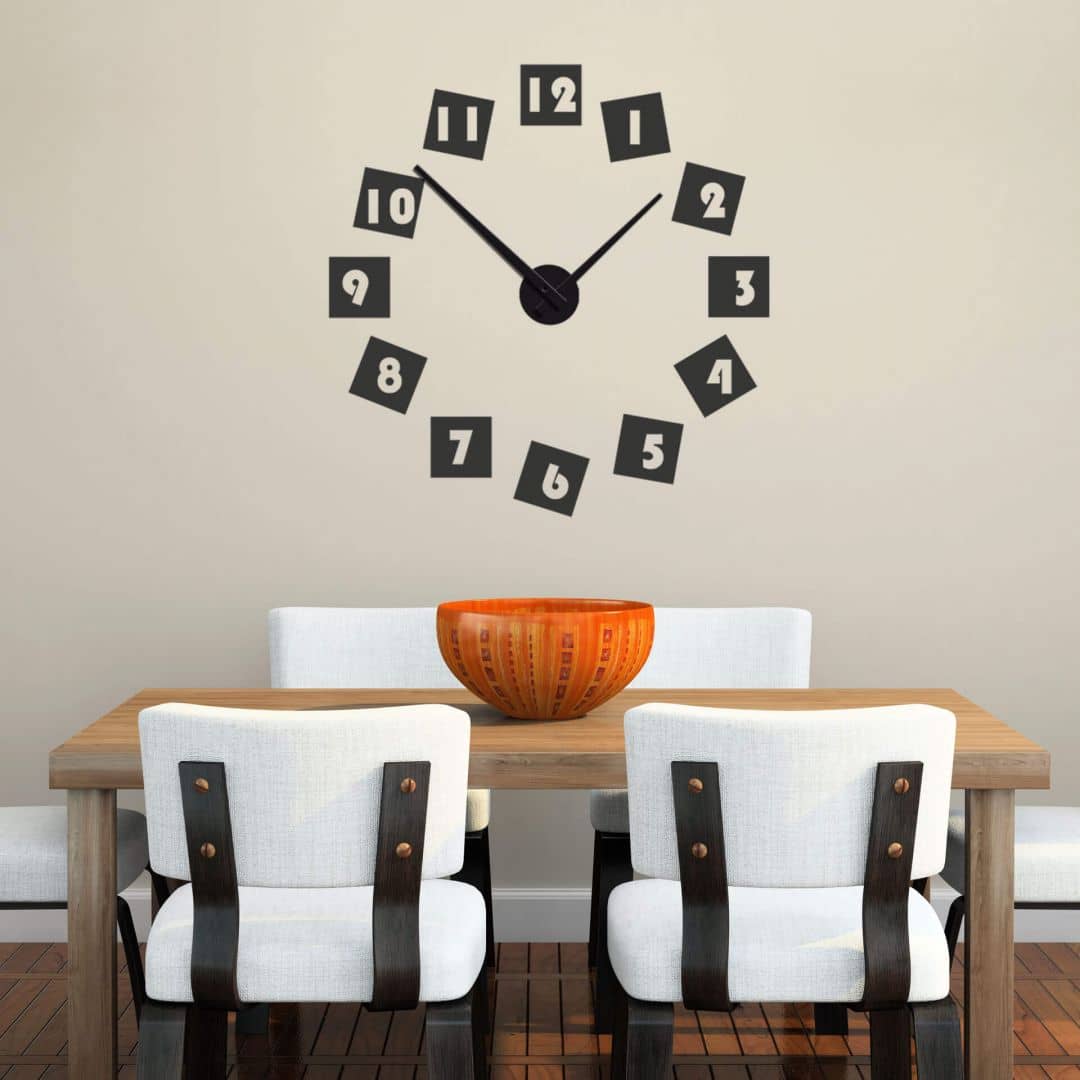 This is the most minimalistic clock design that you can get. Though they must be set up on the wall by yourself, these types of clocks can be put together in the DIY method with very minimal effort. These types of clocks have stickers and a center part with an oscillator. These wall stickers must be pasted according to the given directions on the wall where you wish to set up your clock and set the main part of the clock right in the center. These types of clocks serve the minimal purpose of keeping us informed with the time and also act as a great decor piece that comes under budget and can be removed and changed whenever we wish to.
7. Digital Wall Clock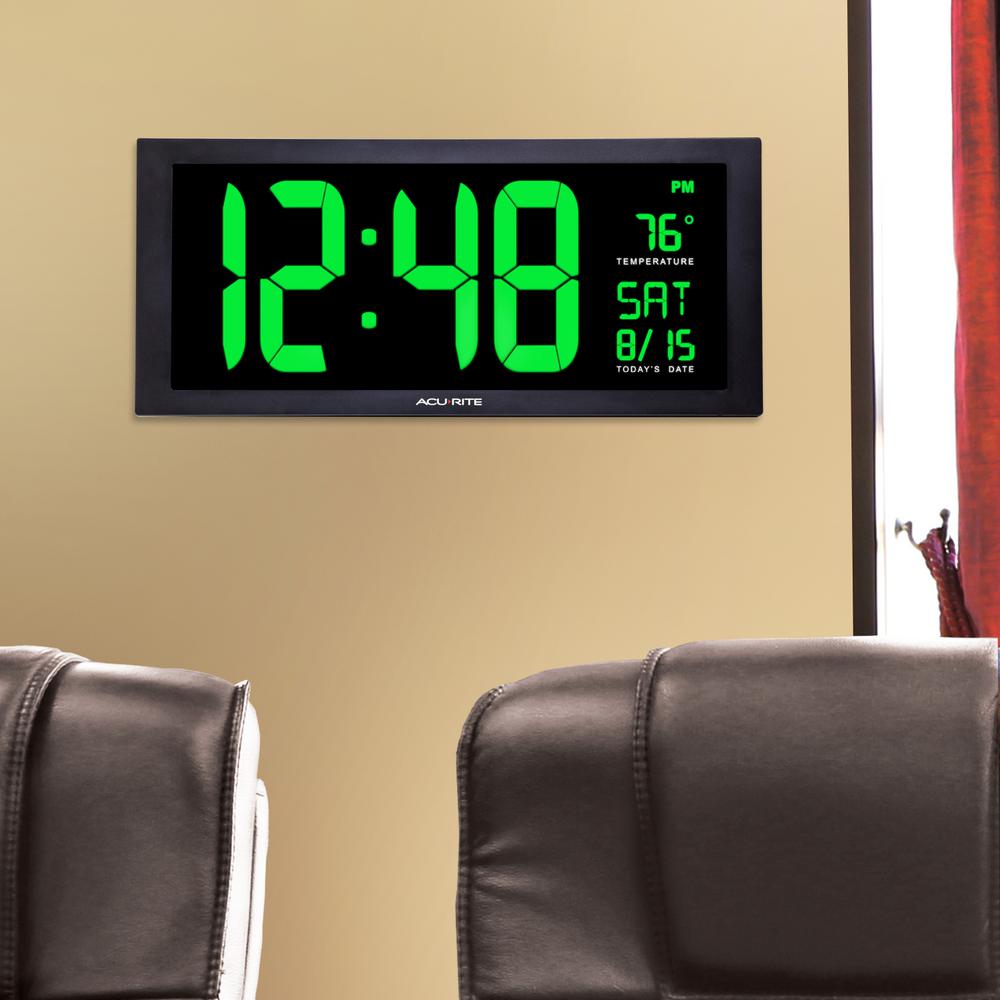 With changing times, the wall clocks have also evolved, and now, with these types of clocks, we have the modern clocks, the digital ones. These digital clocks have a minimal design and can often be found in square and rectangle shapes and can be placed on walls or either on tables with a support stand. These clocks show us the time, date, and month of the year and replace the outdated paper calendars in your house. They also display the temperature in your region, and as they come up with LED lights, they are perfect even at night, and the light helps us to check the time without any hassle in the dark.
8. Photo Frame-Induced Clock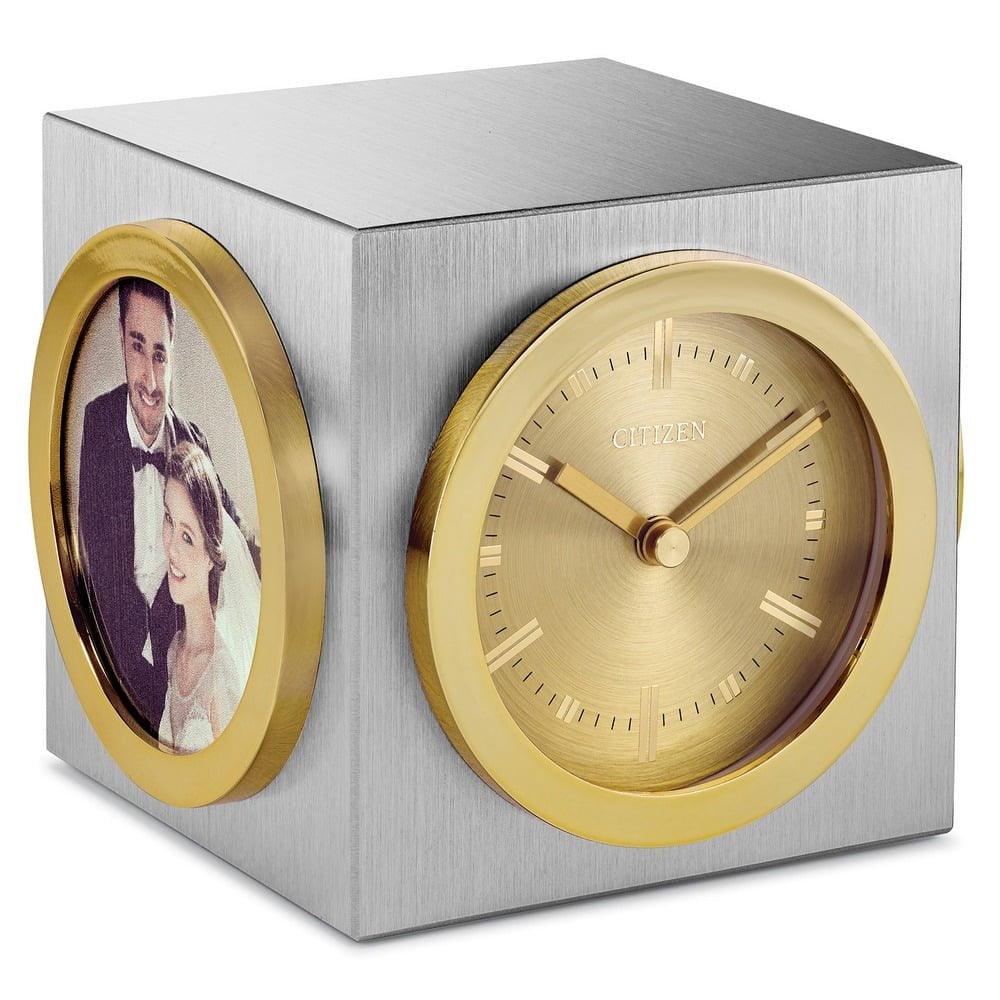 These types of clocks also act as great decor pieces where you have a clock on the one hand and a photo frame on the other where you can place pictures. These photo frame clocks can be placed on the walls or on tables, and they serve the basic functionality of showing us time while working on batteries. These photo frames can be filled with any pictures that you want, like pictures of your family or your pets or some motivational quotes that you would want to see every time. You can easily change the photos and must customize them according to the measurements of the photo frame. To make the choice easier, simply place a picture that you would always want to see whenever you look at time.
9. Rustic Wood and Metal Clock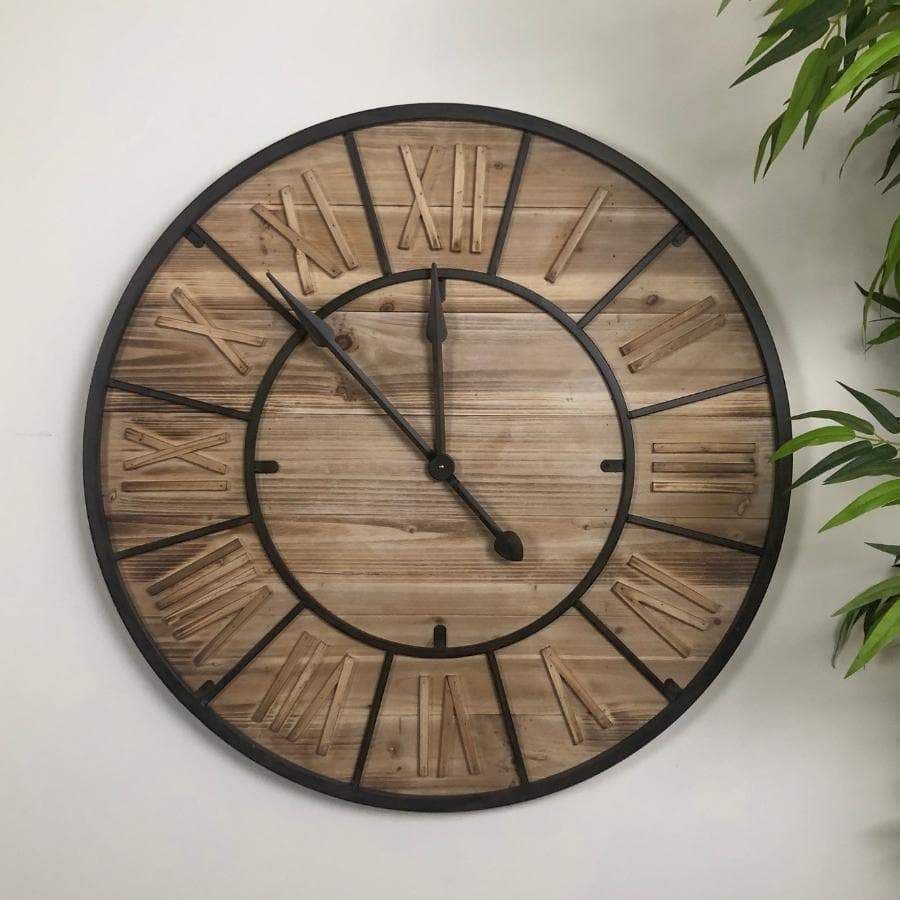 These vintage-looking clocks that are made up of rustic wood and metal materials are a stunning decor piece in your room. While they can come in different colors, use dark-colored metals as an inner frame and pot for some natural wood, and you will have the rustic and vintage-looking clock that blends perfectly in your living space. These types of clocks also have large hands and numbers in Roman numerals that run on batteries. These clocks are also noiseless and do not make any noise while ticking. These are long-lasting and can be a perfect wall clock investment for you.
10. Atomic Clock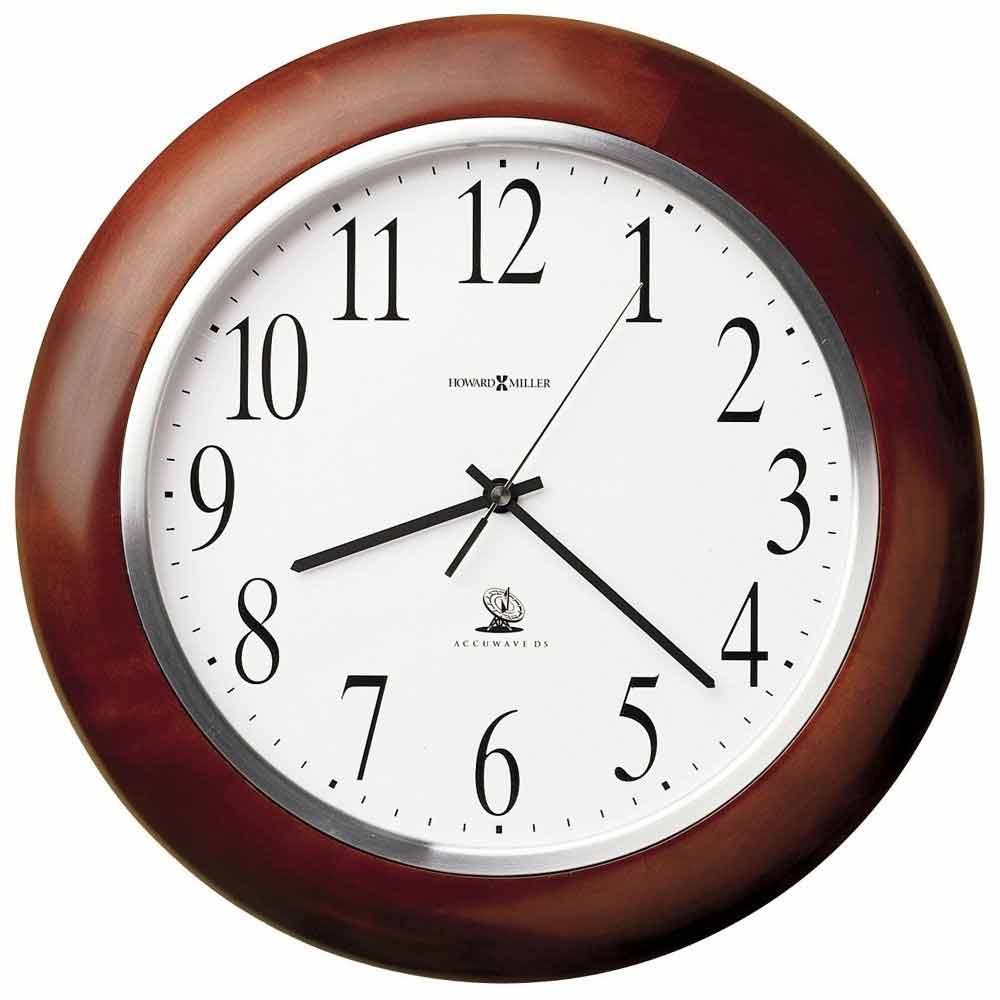 Atomic clocks are the most independent and unique types of clocks where the time is automatically set without any human intervention. The time is set by radio signals that measure the frequency of electron, microwave, and electronic transmission of atoms. This allows the atomic clocks to maintain the most accurate time when compared to other clocks. Since these clocks have the most accurate time and withstand harsh weather, they are commonly used in GPS satellites NASA that orbit around the earth.
11. Copper Clock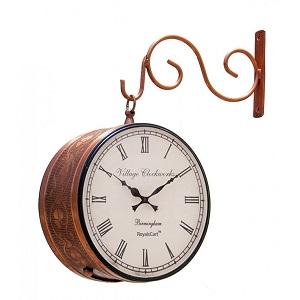 These types of clocks can be popularly found a few decades ago, and to this day, these types of clocks are commonly found to give a vintage feel to your space. These clocks are uniquely double-sided and are mostly hung to see the time from both directions. These copper clocks are often found in railway stations, and the outer surface of these clocks has copper engraved with white dials on both sides that help check the time easily, even from a distance. The extra detailing on the copper, the Roman numerals, and the enhanced visibility of the dial have always made these types of clocks stand out.
12. Wood Wall Clock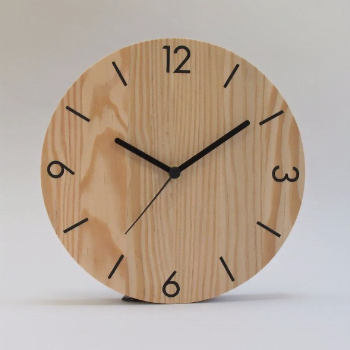 Though these clocks are small in size, they don't fail to impress with their artistic look and finish. These types of clocks are made primarily of wood and are coated with the same color as the walls, and this makes the clock blend perfectly with your theme. These fascinating small clocks are so versatile and fit with any wall color and house decor. With the use of batteries, they inform accurate time and are silent in their operation. The wood can also be carved to increase its beauty, and the metals induced instead of numbers and as hands will bring the art and aura to your house
13. Day Clock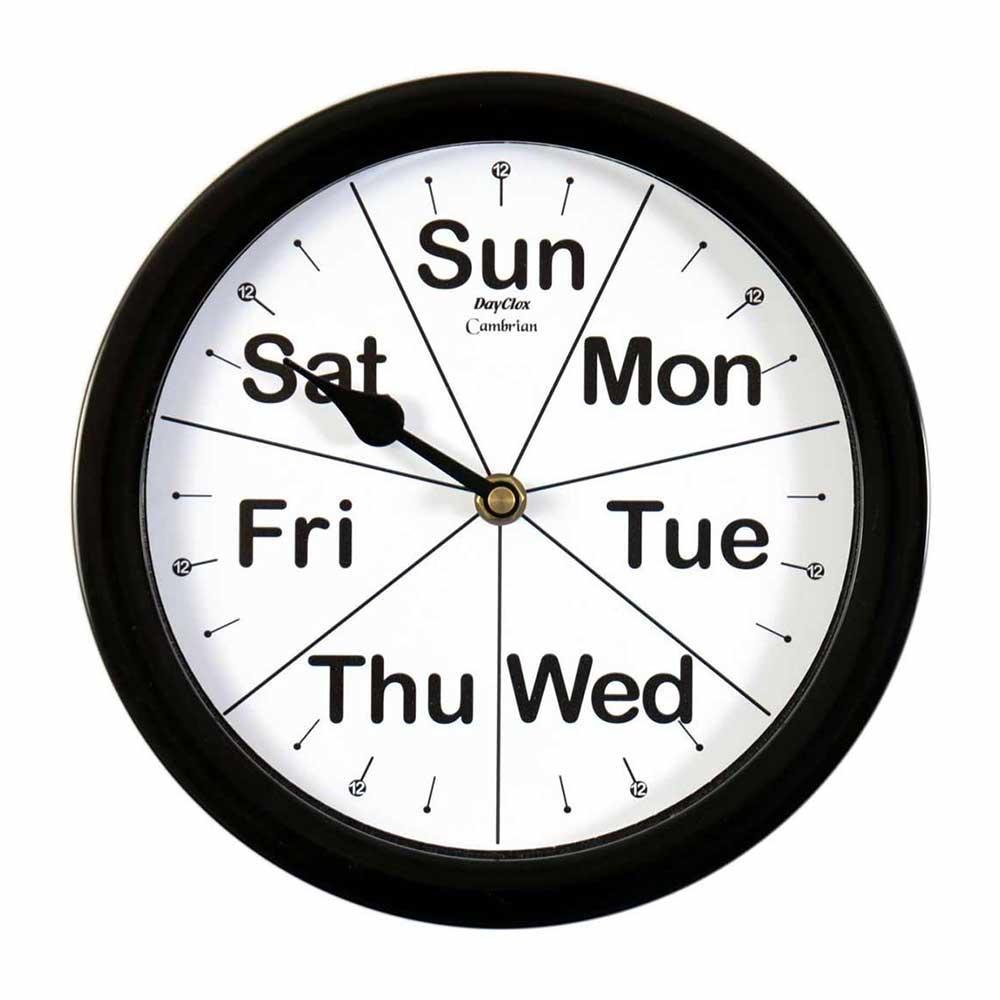 These types of clocks are perfect for someone who wants to keep track of both the time and day at the same time. Instead of the number or Roman numerals, these clocks have days imprinted on the dials of the clocks, and against each day, they have lines, and the hands on the line represent the time of the day. These clocks are super functional and can also be a great decor piece. If you decide to go ahead with this clock, you can find them in different shapes and sizes with different finishes, such as metals, wood, etc. You can also customize these unique clocks to fit your decor and theme.
14. Printed Clock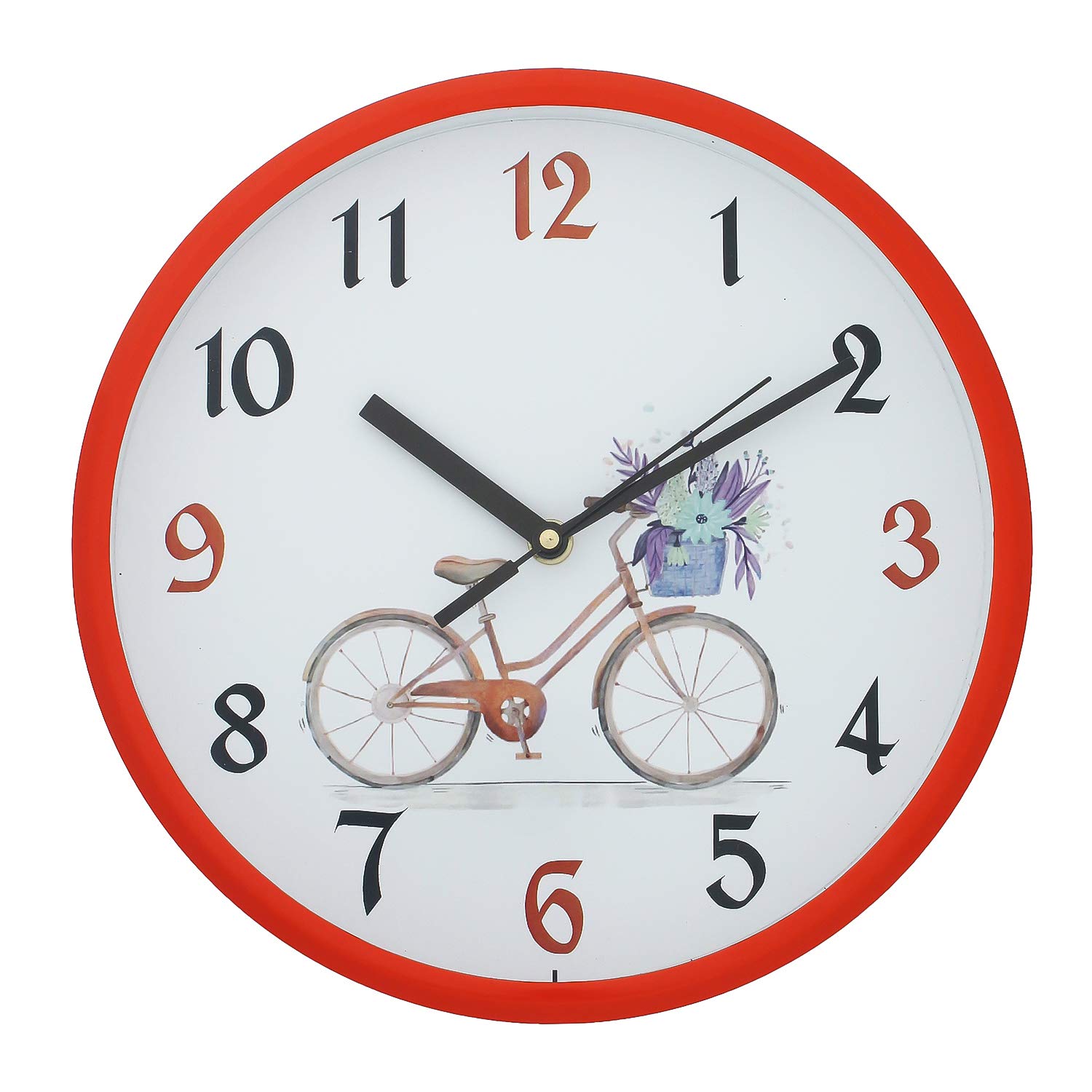 Are your kids into unicorns or superheroes? Do you love music, or are your kids fascinated by the solar system? Well, for anyone, there may be something you are obsessed with that you wish to incorporate in your house at every chance that you get. And this is your perfect chance to do that. Upgrade your regular clock with this printed clock, where you can either attack any sticker that you like on the dial or get a printed clock. You can even choose something that fits your house decor and theme and make it perfectly blend with the interiors. These clocks that work perfectly can be run on batteries and are economical yet a great investment.
15. Gold Clock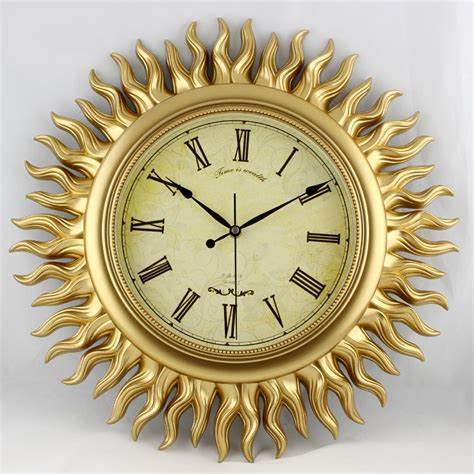 Clocks can be of any type, but the ones with gold finishing are quite popular anywhere. These types of clocks with gold color finish add luxury to your house. You can even play around and have the artwork and other detailing on the frame of your clock, and the output will not disappoint you. Your decor theme can be of any color, but these pieces will add grandeur and luxury to your whole setting. You can even choose hands and numbers with a gold finish while having a neutral color dial. In fact, if you are looking for timeless pieces, many luxury brands like Rolex have a great collection that is manufactured in the USA.
16. Spiral Clock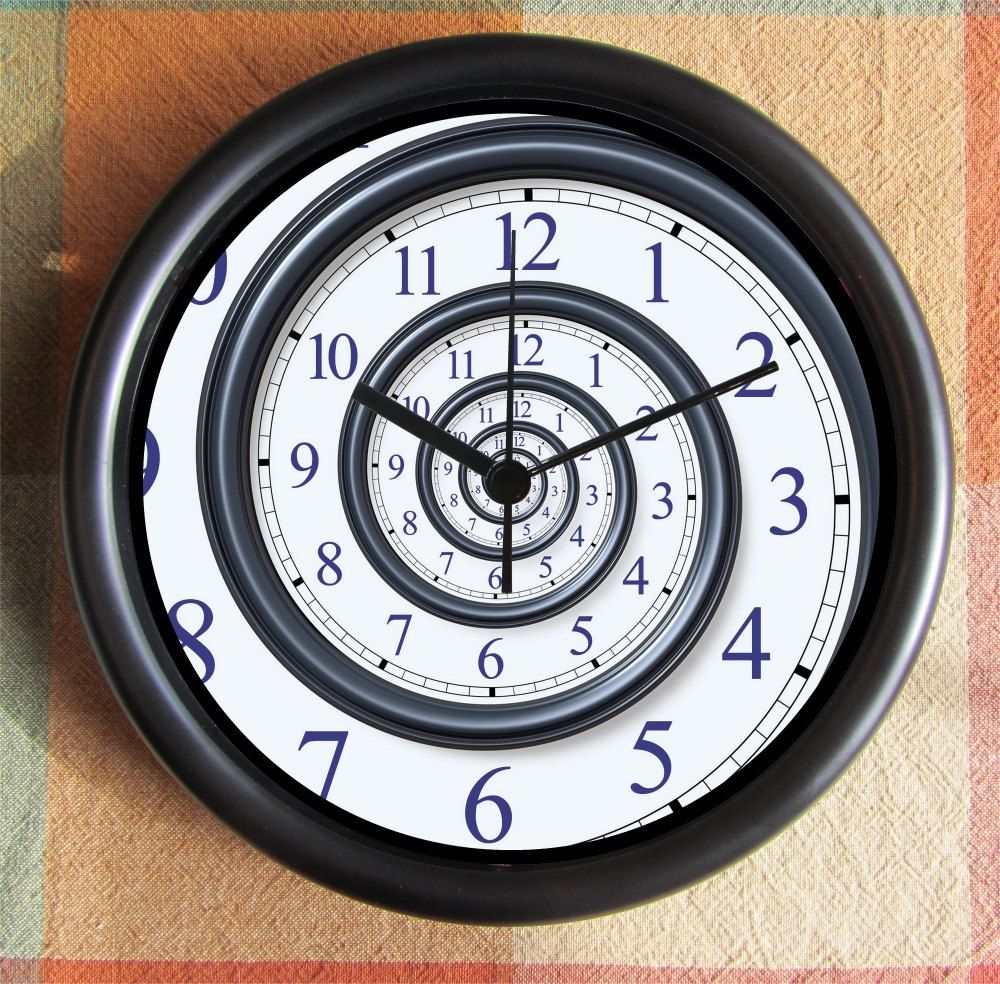 These types of clocks are contemporary styles that are designed and have been in circulation until only recently. These clocks, in general, have straight larger numbers that make it easy to read and check the time. However, since these clocks are shaped in the form of spirals, each spiral reads the numbers again. Generally, normal-sized clocks have 3-5 spirals, and you can customize them according to your needs while buying. These types of clocks are unique, and they are effortlessly a great statement decor piece in your house.
17. Modern Clock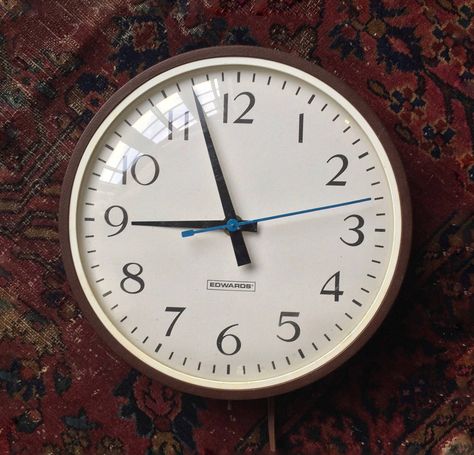 In these modern days, it has become the contemporary style that things are as minimal as possible. And these modern clocks are born out of that idea. Instead of any finishing or materials for clocks, people are opting for classic monochrome color clocks for their houses. These clocks simply have a black or white frame and matching color dial and the opposite colored hands and numbers. This contrast color helps you to check the time easily, even from a long distance. These clocks have a minimal style, are easily available, and are quite economical.
18. Wood Analog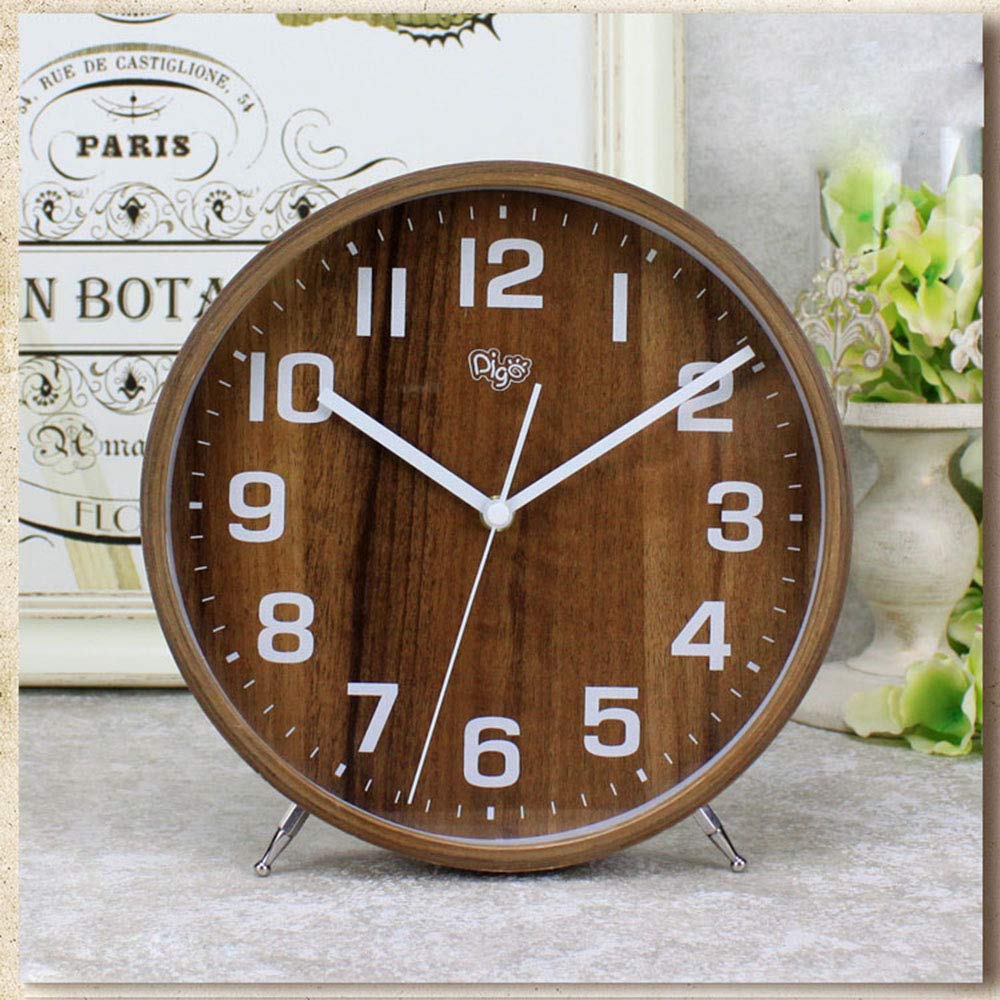 This analog wall clock which is mostly made of wood, is perfect for any house's interiors because of its versatility. These analog wall clock designs are very minimal in nature. This wood can even be painted according to your desire to fit with your interiors perfectly. These modern-style clocks look sleek with very minimal colors. In fact, these analog clocks don't even have glass; the hands and numbers are just put on the flat clock base. These long-lasting clocks run on batteries and can even be cleaned easily. These timeless pieces are carefully handcrafted with the finest wood available to give a sleek clock.
19. Radio Clock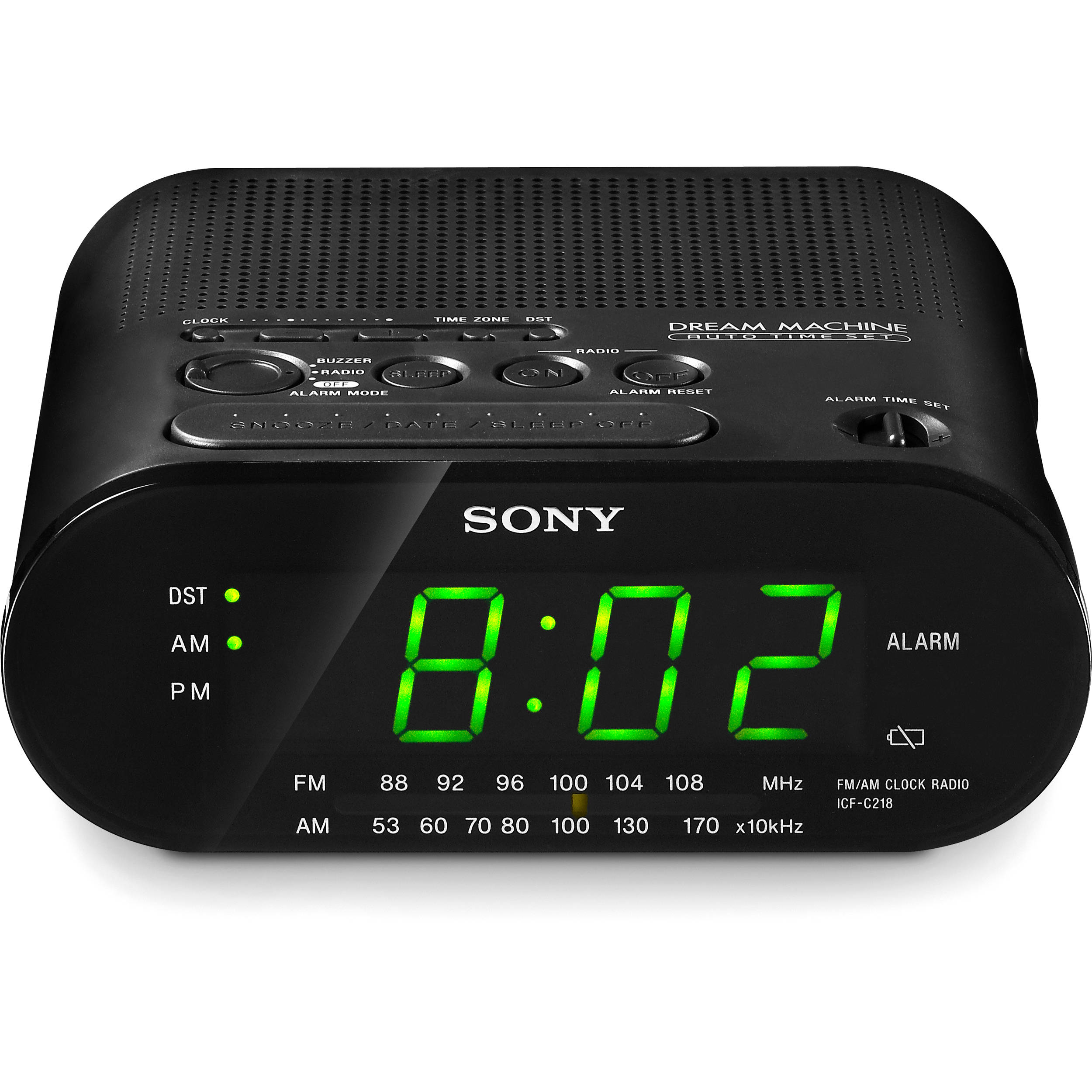 Radios are outdated for this generation. However, a small tweak in its functionality can bring back radios with more purposeful uses. These types of clocks have radios that are used to listen to different channels, and they also have a clock that tells us the time. These clocks can also be used to set alarms, and fascinatingly, these alarms ring and give you the sound or music on a specified radio channel other than annoying alarm sounds. Also, these radio clocks are helpful in knowing the day as well as the temperature of the place. All in all, they have great functional uses that aren't limited to just checking time.
20. Cuckoo Clock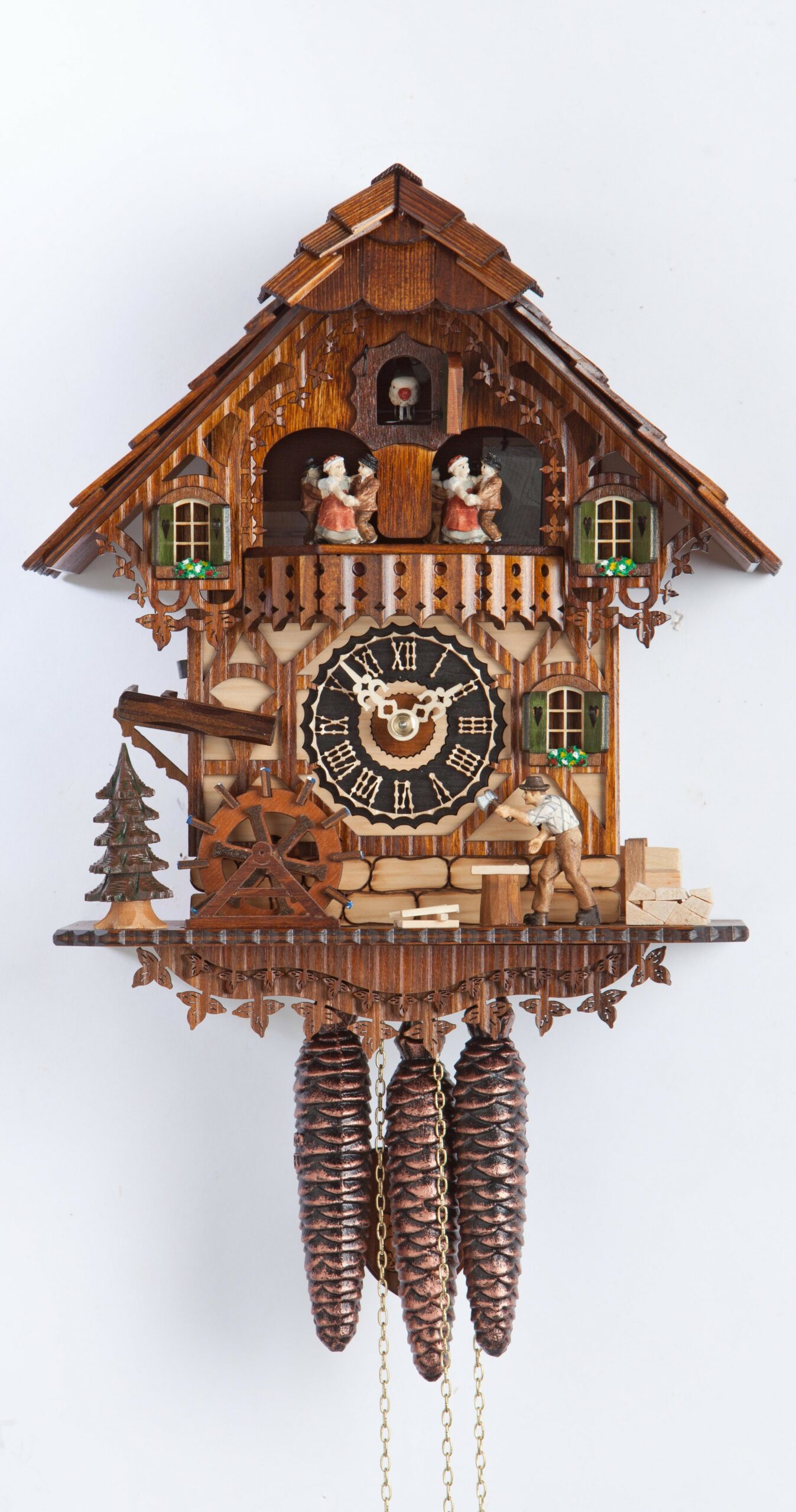 These are fun clocks that you might have watched in films previously. While these aren't in surplus circulation, we have many duplicates of these clocks these days that have the same functionality. Originally, these clocks are made of wood with fine carving with a dial in the center, and every time the minute hand reaches 12, it says "Cuckoo," reminding you of the start of a new hour. While these timeless handcrafted pieces are rare to find these days, we now have non-wood versions of these in the markets that make the same sound within a very affordable budget.
Summing It Up
All in all, you often require clocks for various purposes, sometimes for travel requirements, one timeless in the center of the hall to show your collection, one for alarm, one to decorate your kid's room, while some to merely serve the purpose of showing us time, perhaps on the fridge. While we have given a collection of all types of clocks that serve your purposes, it's also important to understand the type of clock you want, its range of visibility, size of the object, sound features, material, etc.
Answering these questions can narrow down and conclude on the kind of clocks that you would want and need in your house.