Do you love hanging photo frames or portraits across your walls to add aesthetic value or beauty to your homes? Shadow boxes are pretty-looking glass cases with several partitions attached to them. You can have photos, artwork, or other collectibles that hold authentic pieces of memorabilia decked into shadow boxes. Creative shadow box ideas can be recreated using a number of DIY ways indeed.
You can use ideas wherein you use products available at home or buy materials to recreate fantastic pieces of art. You want it to be relatively easy on your budget and, at the same time, unveil these boxes you can hang across your living rooms, bedrooms, and kitchens too. Looking for unique do-it-yourself ideas can help you notch those picture-perfect ideas on how you can have beautiful shadow boxes curated.
Let us discover 24 unique DIY shadow box ideas that can be incorporated you as such:
1. Explore Your Own DIY Shadow Box Using Unused Cards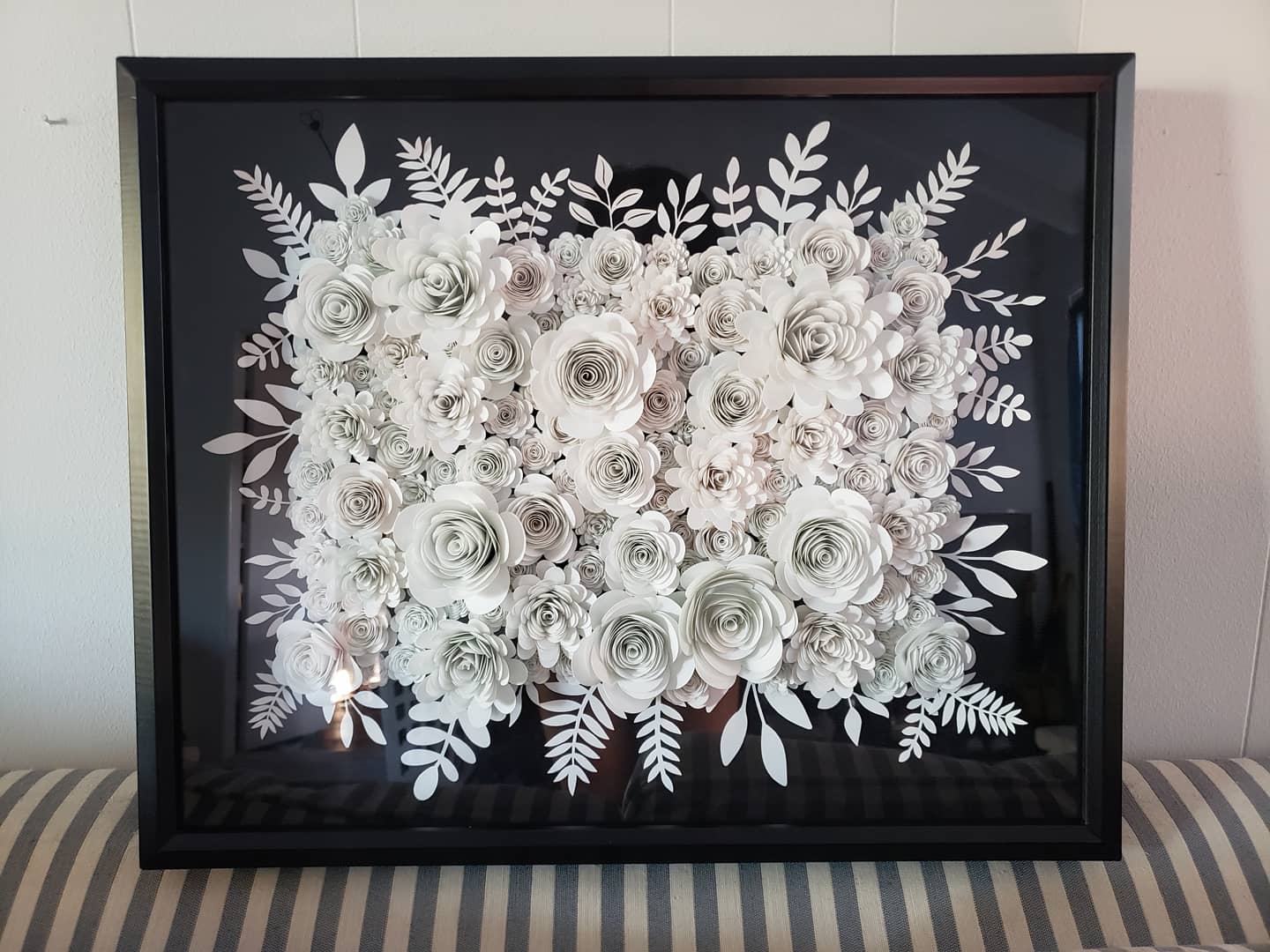 You may have scrap or unused cards you no longer want to use. It can be sheets of acrylic charts or origami sheets. You can make paper flowers using the art of paper folding or origami. This way, you can create an assorted array of paper flowers. You can utilize unused wooden boxes. You can place all the paper flowers inside compact wood boxes.
You can utilize glass sheets from photo frames or portraits that are lying idle at home. Using normal glue, you stick the pretty-looking flowers into the wooden boxes that you had chosen. Using hot glue, you can use glass sheets and close the box. Voila, your very own DIY-style shadow box is ready without you spending a dollar for it.
2. Use Fancy Wordings to Recreate This Lovely Shadow Box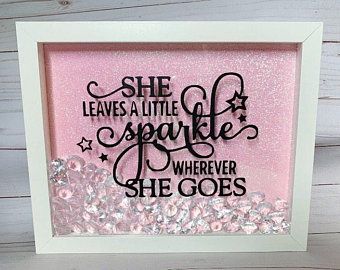 This is yet another lovely diy shadow box idea you will fall in love with. You can recreate fancy wordings or letter fonts using decals available at home. You can opt for vinyl decals that have fancy wordings or quotes on them. You can use pretty-looking scrap paper to create a background for the shadow frame.
You can fill the scrap paper using glitter powder for that extra glowy effect. You can also get DIY ideas for recreating fancy objects inside the shadow box. These can be fancy shells, paper flowers, marbles, and other trinkets that you no longer use. This is an inexpensive wall decor idea as against store-bought ones.
3. Try Including Plant Beds Inside Your Shadow Box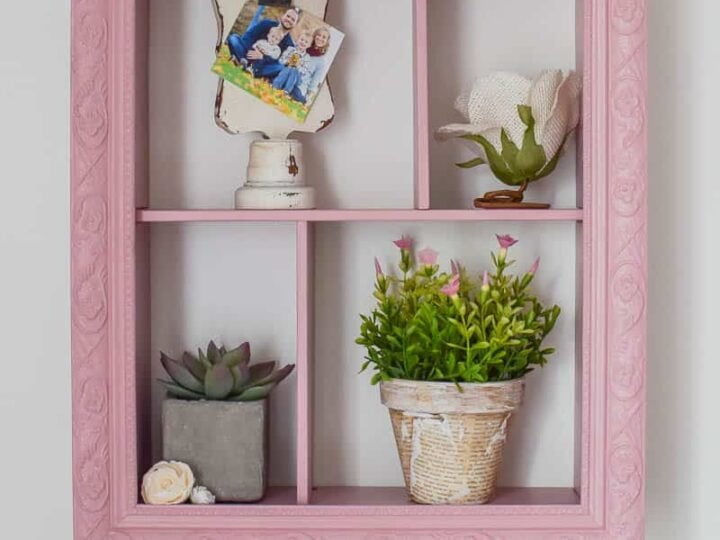 Give your green thumbs five stars. You can go all green with a plant-based shadow box. Using a wooden wall, you can use a jumper to nail on all four sides of the shadow box. Create wooden corners to form a box-styled enclosure. You can plant miniature samplings into each of them. You get an all-natural shadow-style boxfor your interiors.
This is a DIY idea you can use with faux plants, also. However, when you use floral plant beds of the real ones, you provide an authentic tinge to create a floral shadow decor. You can get this DIY shadow box idea into your living rooms or bedrooms. Do not forget to water the plants and feed them with compost or manure every now and then. You can have plant-based shadow boxes done near a south-facing window. You can allow these plants to receive maximum light throughout the day.
4. Go in For a Splashy DIY Shadow Box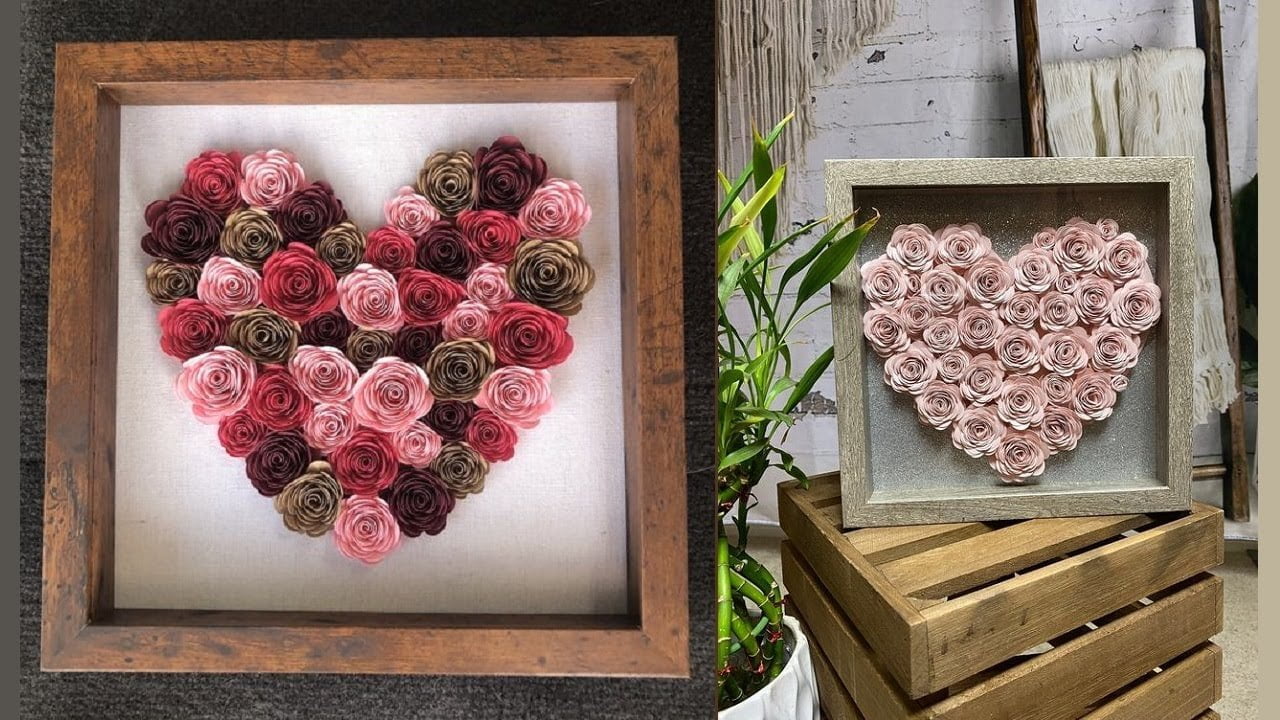 You can pick a heart-shaped wooden box that you no longer use. This can be an unused jewelry box too. You can wrap up the box with colored chart paper of your choice. Then, allow your kid to paint a range of hues. They can use acrylic or oil paints to color the chart paper.
To keep the creative wheel moving, you can also ask kids to stick moons, stars, and other exciting objects on the chart box. Place them into a glass case. Your DIY heart-shaped shadow box is ready to get installed into the decor of your living room or bedroom.
5. Christmas-Themed DIY Shadow Box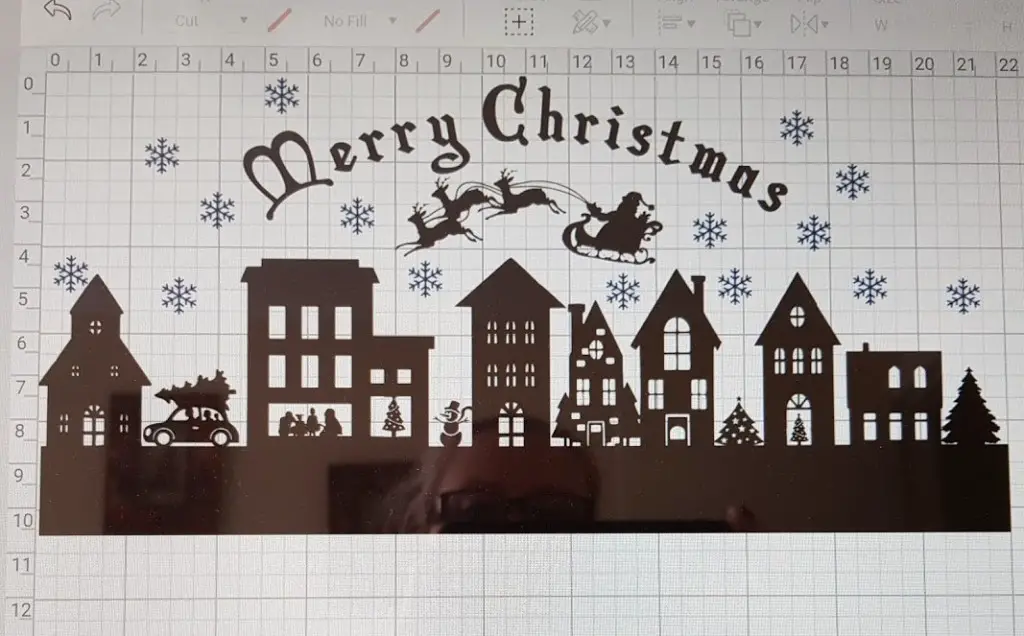 To add to attractive Christmas vibes, this is one of the best shadow box ideas you can possibly go in for. The color semantics have to mirror that of the Christmas theme, after all. You can pick a holiday card and place it inside a photo or a portrait frame. Add LED lighting for a more glowing effect to the photo you have added. You can then add faux snow to pull it off in style, finally.
Your Christmas-style shadow frame is ready for you to put up on display. You can gift these shadow boxes to your near and dear ones during the festive season. As this is a DIY idea, you can get the boxes done even if you remain on a shoestring budget. And the festive boxes definitely showcase the warmth and love you display to people while you have the gift shadow boxes curated.
6. Use a Collage Theme While Recreating a Stylish DIY Shadow Box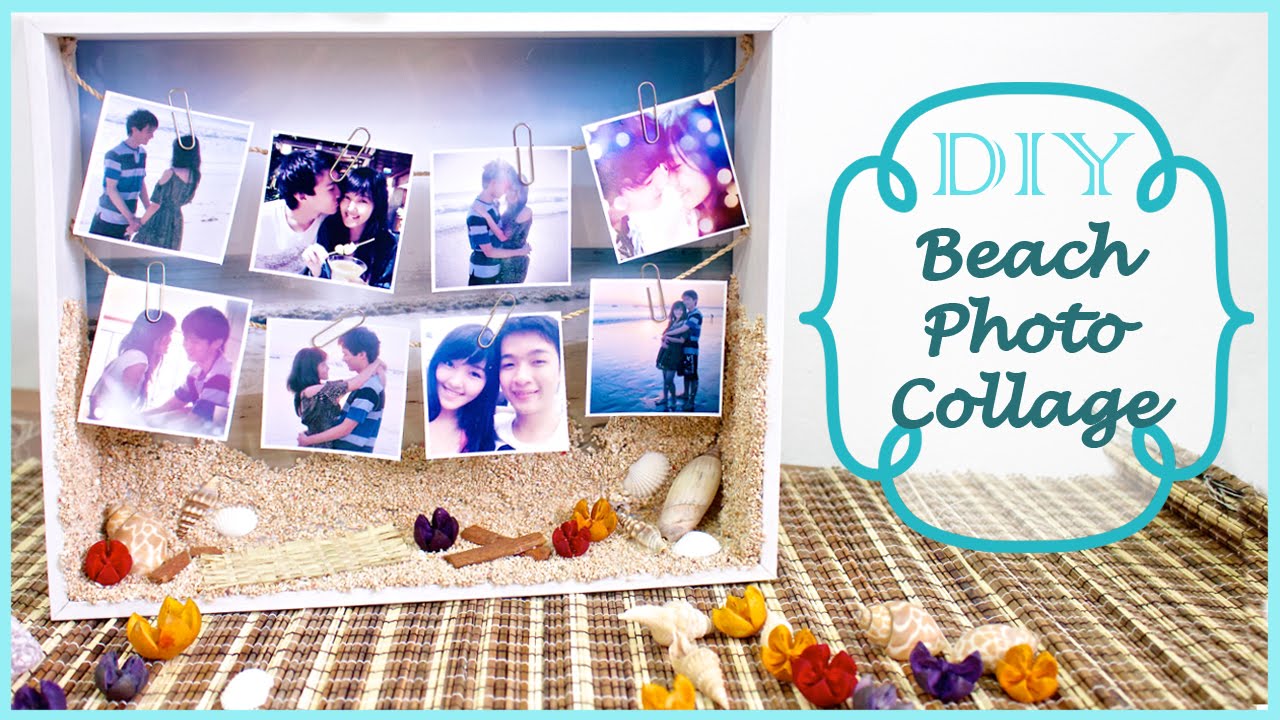 This is a wonderful theme for those of you who love playing with photos to relive your memories. You can recreate a shadow box by using a collage of exciting photos you have had during a college function or during an office party event. You have had a holiday trip with your fiance or college friends too. You can stick your favorite set of photos and add a wooden enclosure box to have a collage-styled DIY shadow box right there at your disposal.
You can hang this box in your personal bedroom to add a degree of privacy to the photo-styled collage theme. A few shells, dolls, and trinkets have also been stuck into the designer shadow box to add to an exotic background. This is, again, a fun way of reliving your memories with near and dear ones.
7. Beach Style DIY Box in Vogue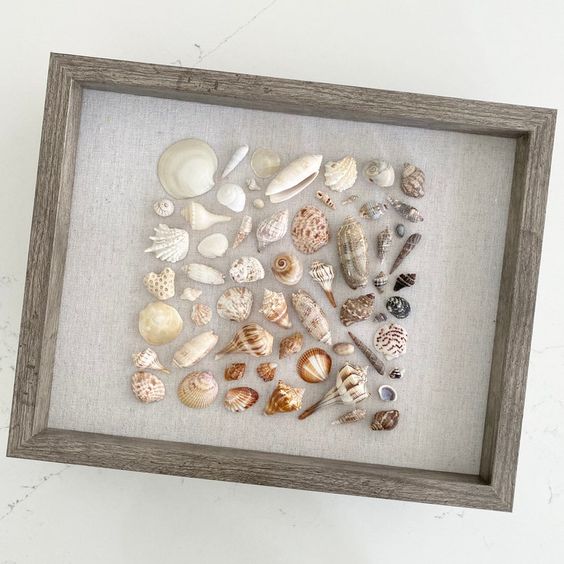 You have a fabulous DIY shadow box for you to feel elated with. This is for the beach lovers out there. If you have a massive collection of sea shells, you can have them decorated on a photo frame and get the enclosures done using a wooden case. You can hang one near your personalized showcase or curio display area.
Else, you can hang the beach-styled shadow box in your living room. You can do a spray painting of oceanic waves or fish swimming inside the water using acrylic or fabric paints. This way, your picture-perfect sea theme is ready for use. Again, you can have miniature shadow boxes or maximize the sizes to add to a larger-than-living concept.
8. World Map Shadow Box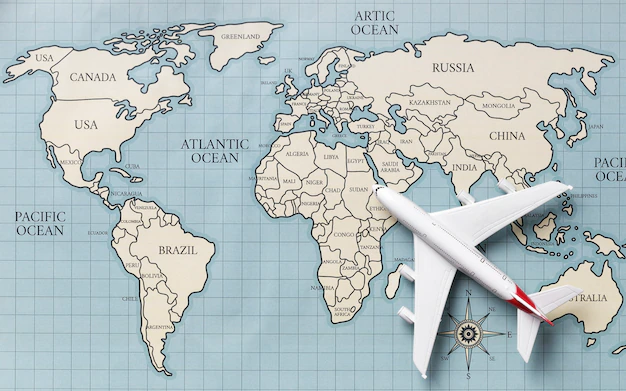 You can create a vintage-styled world map and put it on display in the form of a travel-based shadow box. You can have a photo frame or a portrait case to put your map drawing up. This is a DIY idea for travel lovers. In case you want to mark spots or countries that have been visited by you in the past, you can earmark them on your drawing too.
The vintage-style DIY shadow box idea helps you relive your memories and therefore serves as a wonderful piece of memorabilia. You can show your friends and visitors the places you have visited. To make things even more interesting, you can add wish lists of the places you would love to visit. You can fulfill travel goals via this vintage-style form of art.
9. Letter Fonts on The Go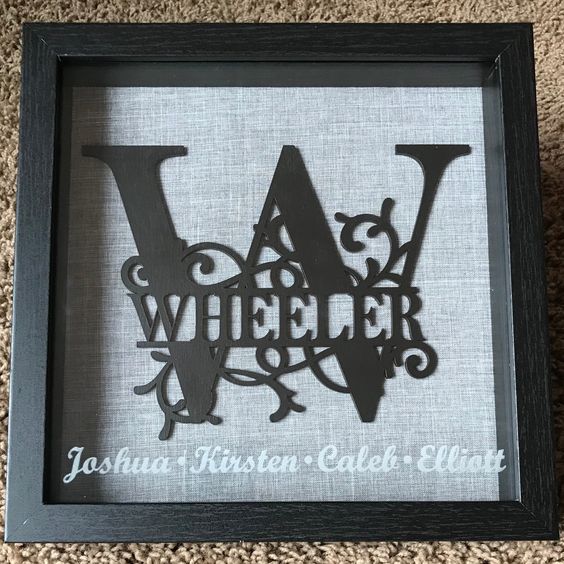 You can include letters or alphabets in fancy fonts to make this lovely form of wall decor. Suppose your name is Frank; you can have the letter 'F' caricatured in the form of a DIY shadow box. Here you are personalizing the font to love yourself. This is, therefore, a wall decor form that portrays self-love.
You can also add some fancy objects to the wall decor design. You can add pearls, flower petals, or even interesting objects like sea shells or metallic trinkets. You can take out spare things that you no longer use and convert them into beautiful pieces of art.
10. Do You Love Baby Shoes?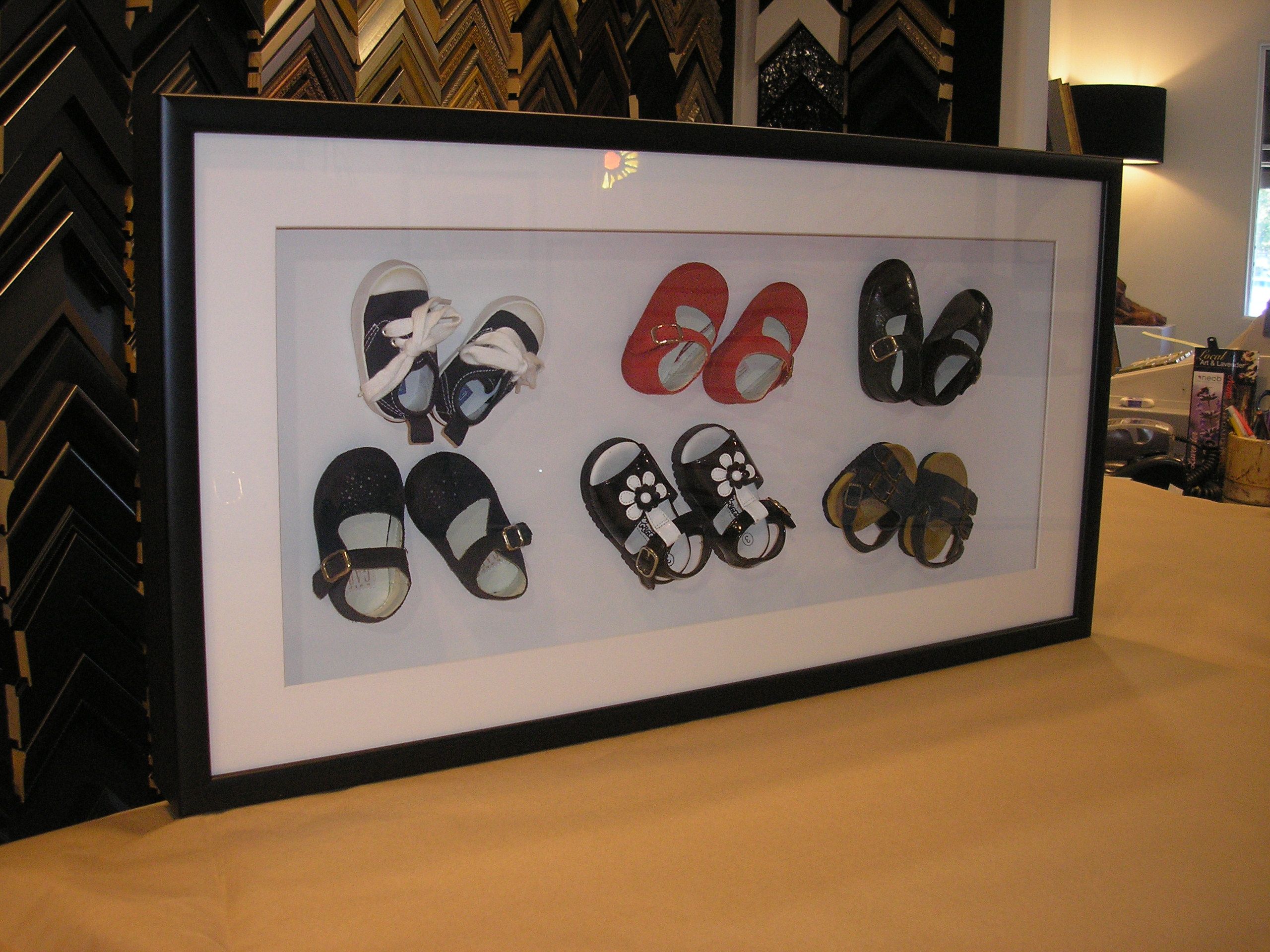 If you fancy baby shoes or want to create a nostalgic form of art by creating a display of your own baby's shoes, this is a DIY art you can look forward to. You can collect baby shoes your kid has invariably outgrown. These shoes can be put into partitioned boxes. You can buy a shadow box from online marketplaces, too, at a compatible level of pricing.
Else, you can look for old wooden cases you no longer use at home. You can include these baby shoes to make a shoe theme diy shadow box. You can add baby cards with respect to how old your kid was when it had worn that particular shoe. This is a nostalgic form of art that helps you walk through those lovely memories you shared with your kid. You walk memory lane through this decal art for you and for the world to see.
11. Go for a Lifestyle Themed Shadow Box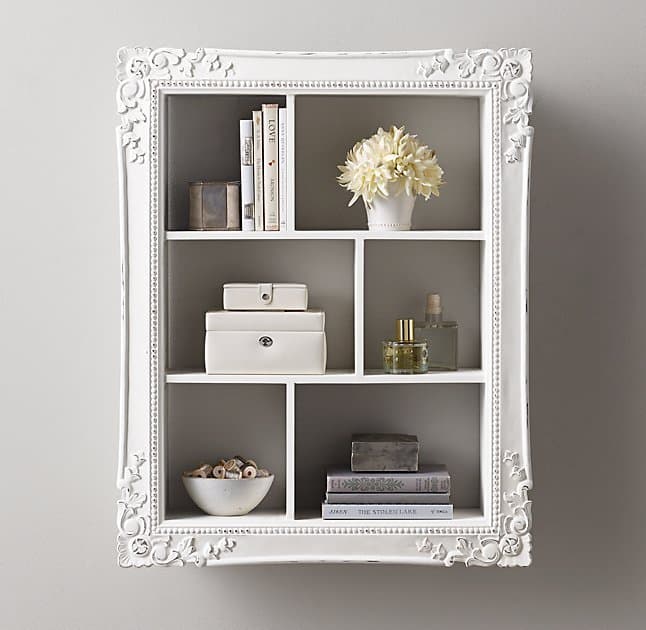 What is the stuff you love using as a part of your daily lifestyle? Do you use perfumes, lipsticks, and flower vases? Do you love reading books? You can get yourself a compartmentalized box wherein you place each of these objects in. Again, you profess your self-love through this form of art. You tell people what you love doing.
In other words, you allow your near and dear ones to take a sneak peek into the objects you use in your day-to-day lifestyle. This is a lifestyle theme shadow idea you will surely fall in love with. Plus, as you use these objects on a daily basis, you can find empty boxes of these products. Therefore, this is a budget-friendly idea too for a wall decor design.
12. Explore a Grid-Based Shadow Box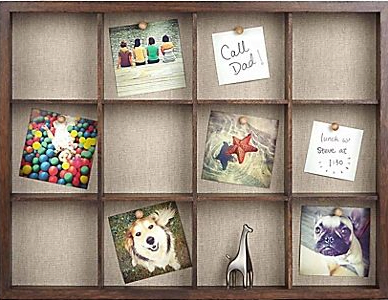 You can order a premade box that comprises 6/12/18/24 smaller compartments. Else, you can request your furniture designer to get one done for you. You can curate as many ever objects as you want. You can put old coins, stamps, plant leaves, cotton hay, and other objects you and your family love being a part of.
The grid-based idea gives a picture clear overview of hobbies and passions that you are a part of. Are you a ballerina dancer? You can create miniature ballerina shoes and put them on the grid out there. As you have a lot of compartments, you can add objects within the 1st row, 2nd and third. This is a lovely form of art you can put on the walls for people to see.
13. Get a Toy Vehicle Box Done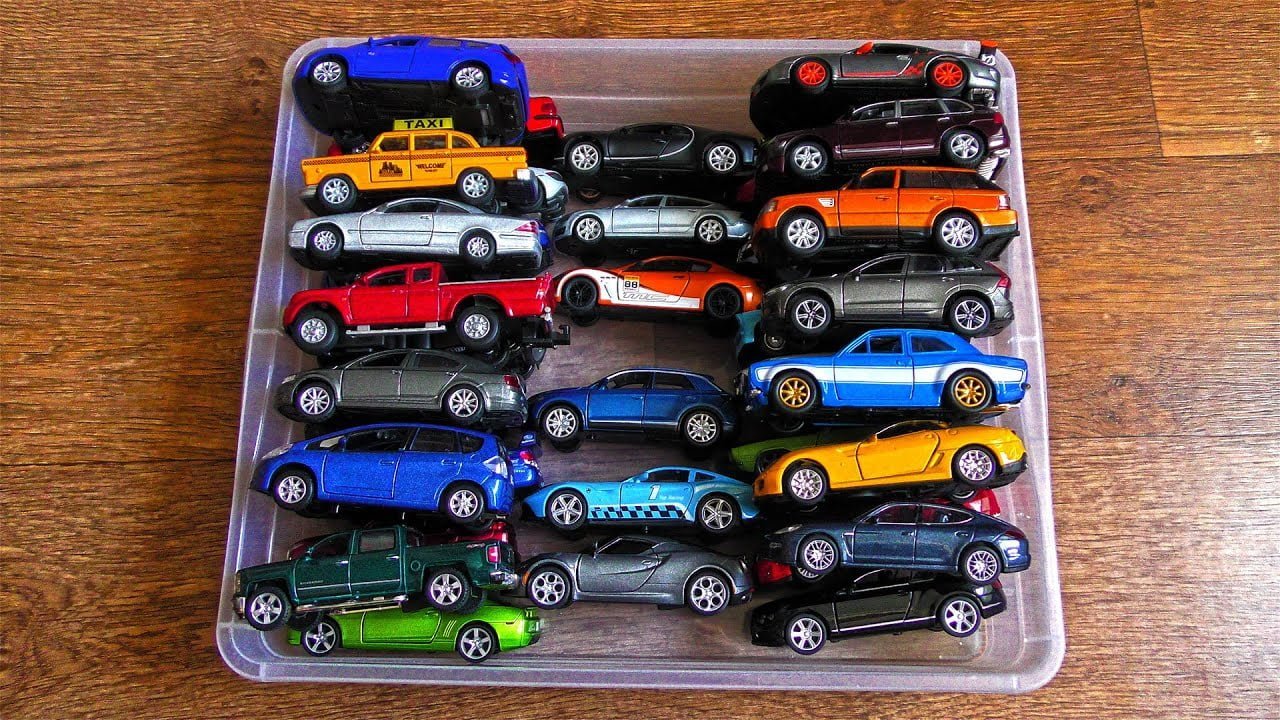 For those of you who love toys or vintage-styled vehicles, then this is a toy theme box that is just meant for you. You can start accumulating the lovely toys you have on display. These can be vintage-style cars, trucks, or other automobiles your child keeps playing with.
You can also add miniature versions of BMWs or Mercedez Benz to the enclosures. This can be an ambition-based shadow box that tells you that you must inch up your lifestyle to afford your brand-new dream vehicle of your choice. Therefore, you have wall art that reminds you of the goals and aspirations you must work at.
14. Get Hands with Wide-Frame Art Forms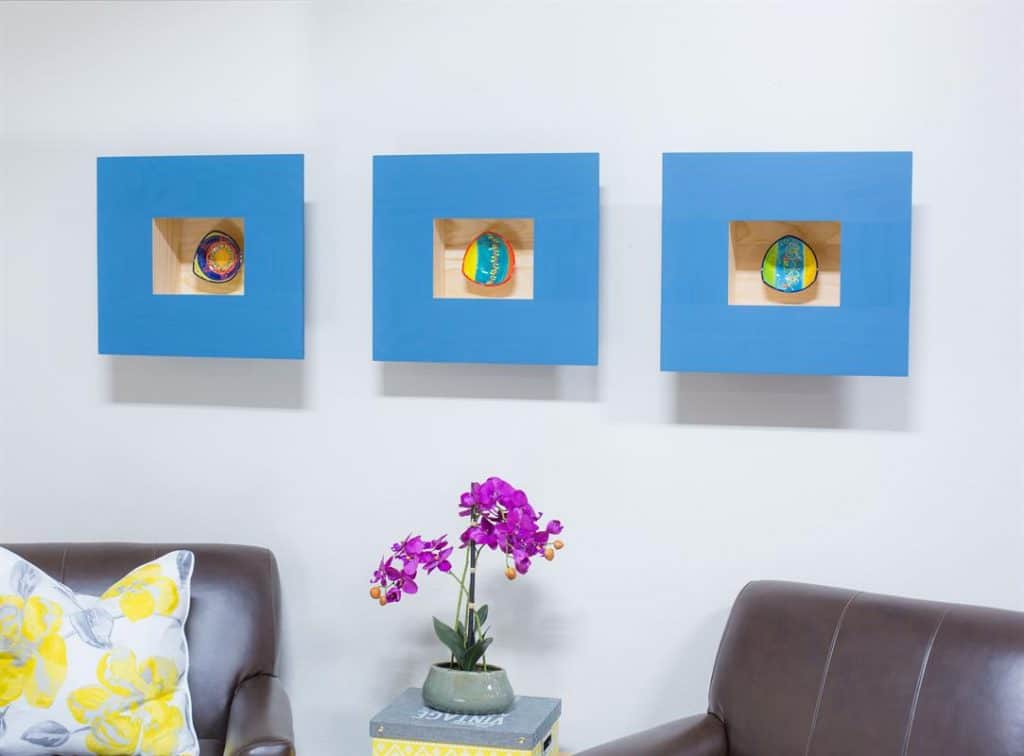 Instead of looking for one wall art form, you can use multiple shadow themes across a wider length of your wall space. That is why we call the theme a wide-frame shadow box idea. You can include photo portraits or include paintings inside each of these shadow boxes.
Or, you can add a painting form to one, add objects to the other and include stylish caricatures to the third one. This way, you create decor form in the form of wall paintings. Through this art form, you depict that you have multiple hats to the same feather.
15. Custom Design Shadow Boxes Representing a Larger-Than-Life Concept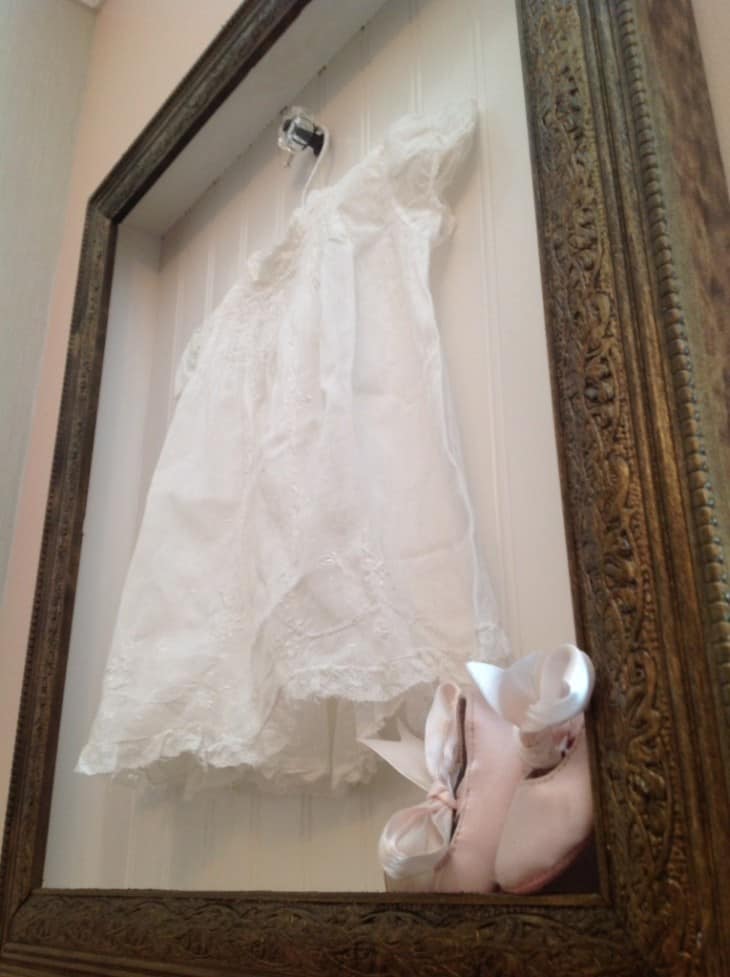 You can recreate large frame custom designs as your shadow box idea indeed. The heavy-duty frame tells the world what is it you are most closely connected with. You can include a large frame wedding dress to show people that you were recently married to someone.
Else, you can frame the designer Barbie dress your 16-year-old daughter won for her prom. This way, you lend a larger-than-life concept to your life. Those vibes are nostalgic and help you walk down vivid memory lanes. You can recreate this design idea using objects or stuff you would love to resonate with.
16. Get a Kitchen Craft Box Done at a Budget-Friendly Wallet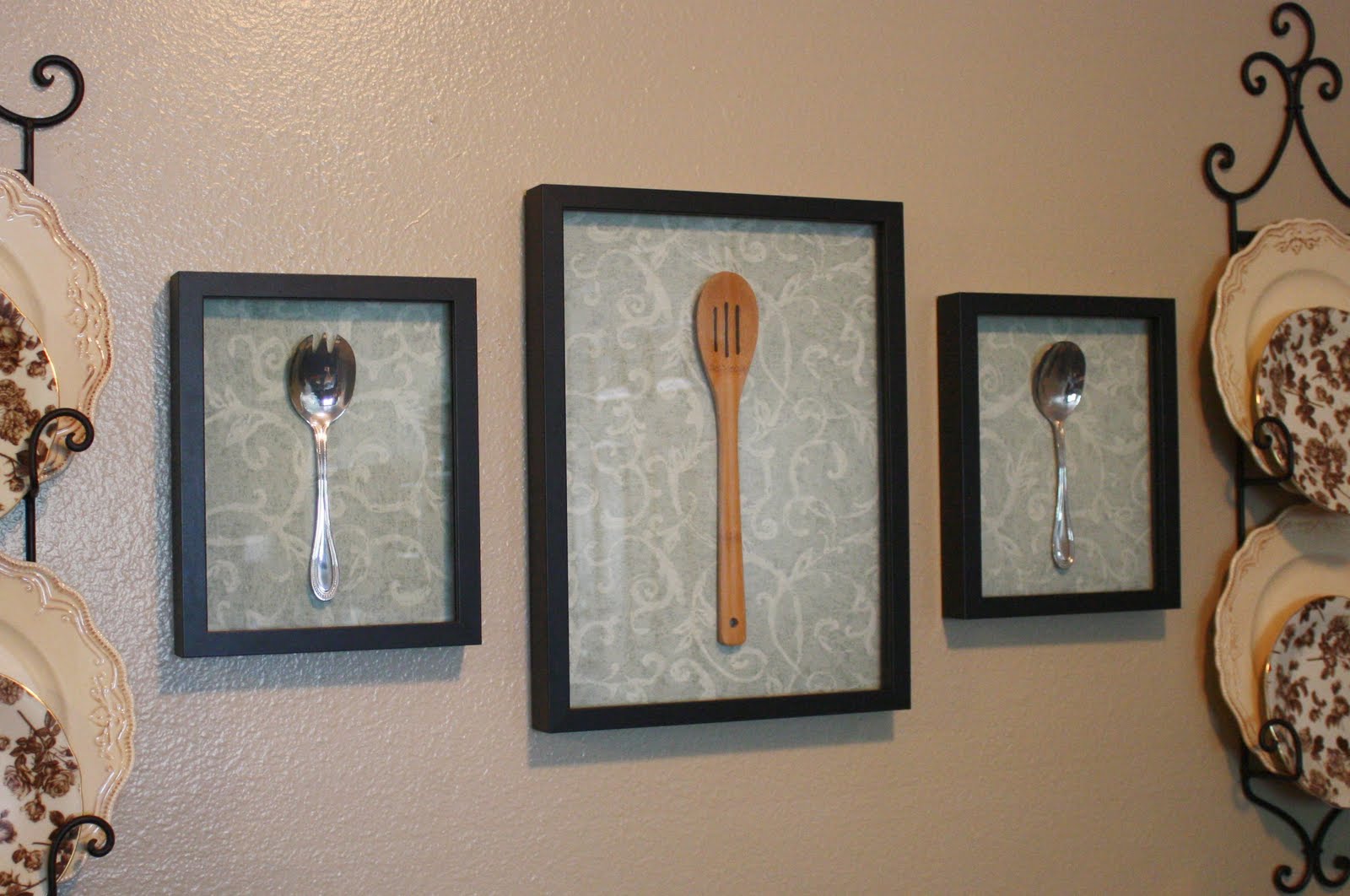 You can visit your nearest dollar or a thrift store to notch the DIY shadow box ideato perfection. You can shop for cutlery pieces like spoons, knives, or designer plates that you use for your kitchen. The wall design idea is for stay-at-home mums who love pampering their family members with the most exotic dishes by cooking them at home.
For the cooking enthusiast in you, this is a decor idea you can surely go in for. You tell the world of your culinary tastes in life through the authentic kitchen cutlery shadow box idea. The best part is you get the beautiful wall box curated for just under $3.
17. Daily Essentials Shadow Box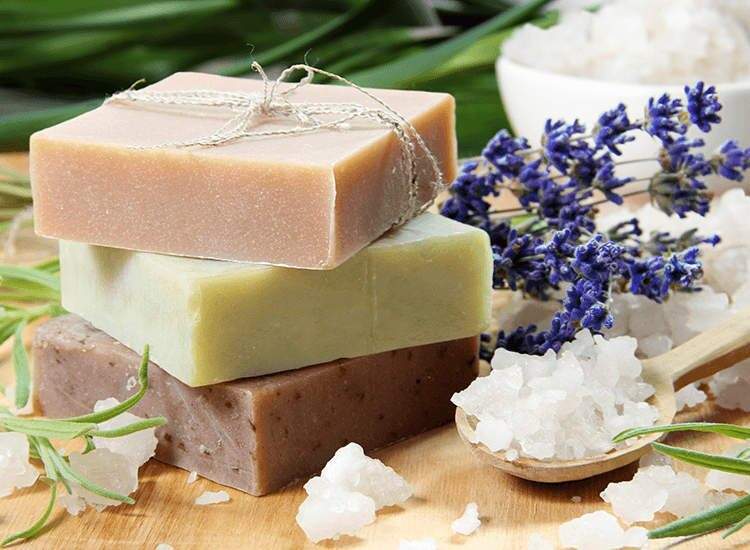 What are the products you use in your daily life? You use shampoos, soaps, perfumes, toothpaste, cotton buds, and other FMCG products. Why not put the boxes into a shadow box and have the wall item laminated into pretty-looking wooden cases?
This is a daily essentials theme that tells the world more about the brands you are associated with. You can have household brands and need not necessarily spend your wallet on designer wear to get the idea curated to perfection. Plus, there are umpteen products you can keep adding to the list.
18. Theme Day Designing Ideas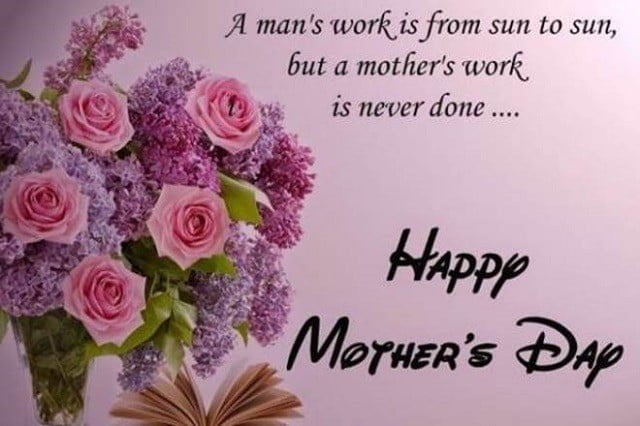 Recently we all celebrated Mother's Day. Similarly, you have Father's day we would celebrate in the month of June. We have Brother's Day, Sister's Day, Grandmom's birthdays, our wedding anniversary days, and the list is endless. You can create theme-based shadow boxes to gift your near and dear ones during the onset of the occasion you have in mind.
Through custom designing and highly creative DIY ideas, you tell people how much you love them and care for them. These hand-made gifts lend value-oriented vibes to people you are associated with. Creating a handmade gift is something your friends and family members would surely relish for. The theme design is one of the best shadow box ideas you can go for.
19. Get a Designer Shadow Box Done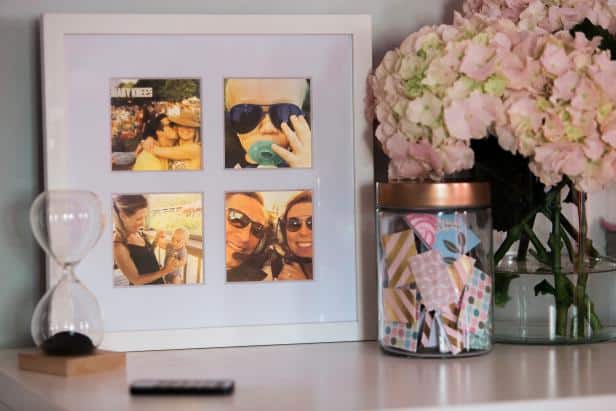 You can accumulate random things in your shadow box. You get an ultra-designer theme for your shadow box. These are photo frames, picture cards, flower vases, and ultra-designer products that lie in your homes. You can add LED lighting to give a glowing effect to the shadow box.
The designer shadow box can be curated using the objects that are available at home for daily use. Hence, even if you are on a shoestring budget, you can get this DIY idea completed to precision. The gift cards are put into a glass jar, and the hourglass lends a modern vibe to the wall decor art that has been displayed here.
20. Say Thumbs up To Wooden Artefacts Shadow Boxes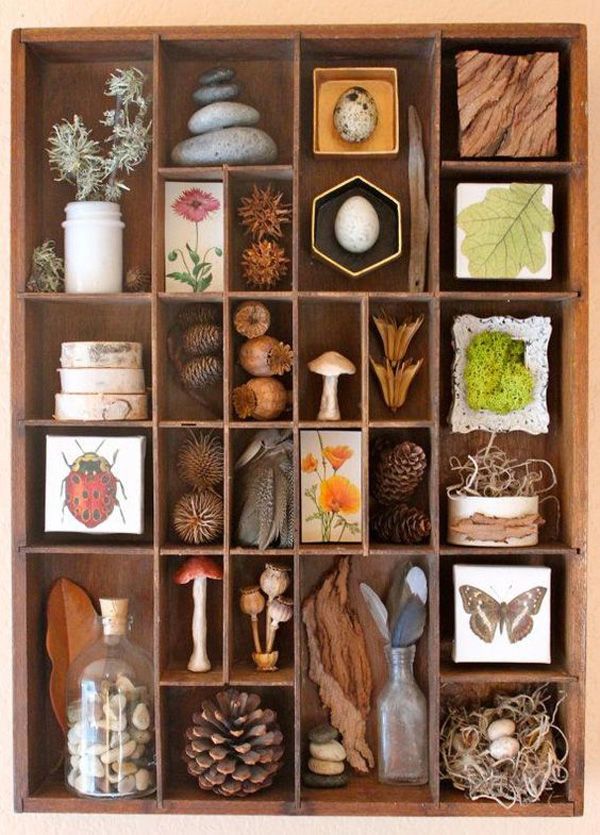 If you have wooden artifacts you love having a look at, then this is a design idea that is just meant for you. You must look for boxes you no longer use. Else, you can buy pre-made boxes from a store. You can keep adding wooden artifacts into each of the compartments. These can be objects like bunny rabbits, carrots, elephant dolls, miniature pianos, and lot many others.
You need to select a careful array of products to put into the shadow box. Do not go overboard and add way too many objects out there. You do not want the space to look cluttered, either. You can choose minimal artifacts that fit into the box for the theme you are looking for.
21. Get Craftsy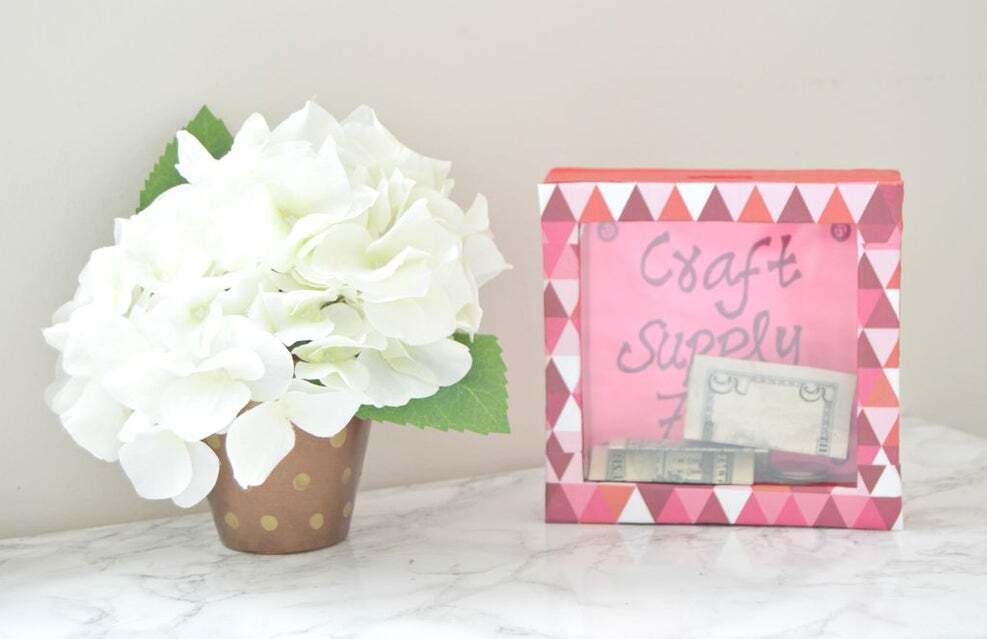 You can display your very own handicrafts in the shadow box. Have you made a faux flower pot with paper flowers? Or have you done a photo decor using your very own efforts? Then, your handicraft items can be displayed in a pretty-looking manner by using a shadow box to display the same.
You tell your world what you love recreating from start to finish. Your sense of creativity is well displayed via this diy shadow box idea indeed. You can add minimal items instead of adding too many of them. If you want to add hand-made pillows or hand-made greeting cards, then you can include them as well. Your ethnic sense of design is for everyone to see.
22. Holiday Themes Are Always Exotic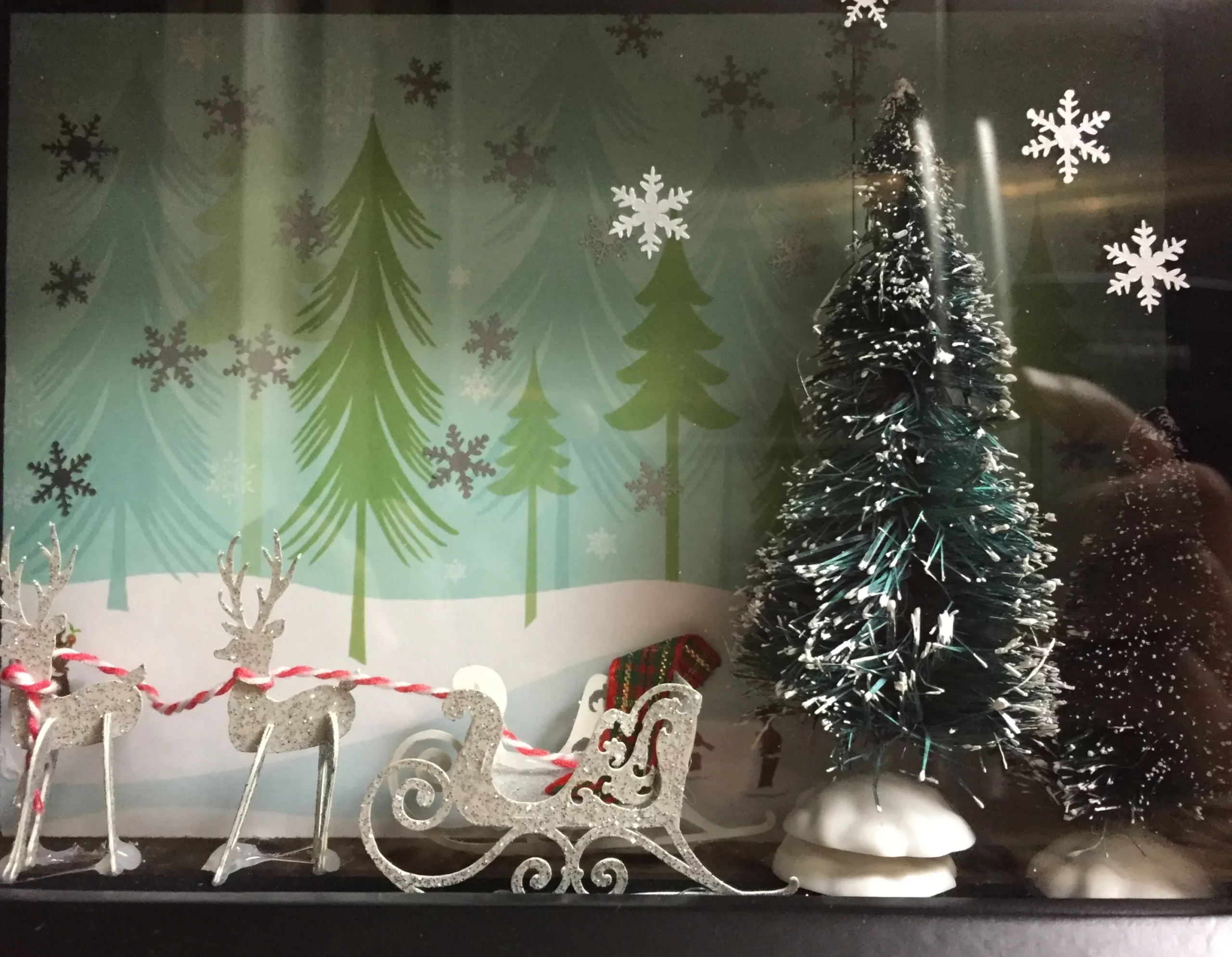 You can choose holiday themes you love celebrating. It can be New Year's Eve or Christmas. You can include designer candles, Christmas jingle bells, and holiday artifacts in the shadow box. Holiday themes are always in vogue and can never be boring.
You can include wordings to people with whom you want to celebrate. New Year's greetings or Christmas day wishes can be put up on fonts, and you can create hand-made greetings that can be included for the shadow box themes. You can gift these hand-made gift boxes using satin ribbons or so. These gifts are more attractive than store-bought ones, after all.
23. A Bunch of Keys on Display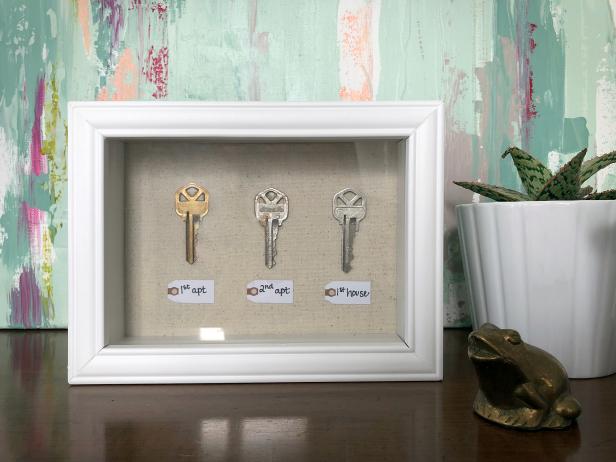 Do you love collecting keys? This is a super diy idea for key collectors on the whole. You can collect a bunch of keys to add to the shadow box. These can be cute-looking keys you made for your miniature doll sets too. You can go super creative with the theme, after all.
You can also use large frame keys in a custom-design frame. You can add exciting wordings that can prove your love to your soul mate or your fiance. It can go as 'The key to my heart lies with you.' You can personalize the theme in other ways too. Like, you can gift a box to your teachers saying, 'You are the key opener to my knowledge base.'
24. Vintage Ideas Go with The Flow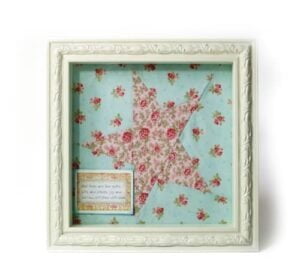 You can go for vintage styles to recreate those magical shadow boxes. The theme is the best for diy shadow boxes. The star design is done in a contemporary style, using flower paintings covering the background of the frame. You can have the shadow box hung inside your living room areas to lend a rich ambiance to your living spaces.
You can also create 'Welcome boards' to hang outside your homes. This way, you provide charming and inviting vibes for your friends or family members to visit you often. The hand-made cards can be done suiting the occasion you are gifting these boxes for. You can either create wall decor pieces for your homes or give them away as gift boxes.
Summing It Up
All in all, we have seen 24 Unique DIY shadow box ideas that you will surely appreciate. Giving away personalized gift articles is cherished by people over commercial products you get from a retail store. You use your imagination and creativity while you make hand-made products. These can be shadow boxes, greeting cards, or even hand-made soaps.
You also derive a personal sense of satisfaction when you recreate something using your own hands. It can even be a simple drawing your girl had done during her 4th grade. When you put it up as a wall display, you can cherish or relive those memories for years to come. You can get that nostalgic feel that you cannot derive anywhere else.
Plus, as you utilize objects or products at home, you can get them done even if you are low on your budget. So, which is the shadow box idea you are going to try today?