Lean-to Sheds are a good and effective way to have some extra storage space in your house. They are a thoughtful investment for organizing your tools or equipment in one place. These DIY lean-to-shed plans summarize the building attached to the wall of your house.
Lean-to-shed plans work best for those with less space in their house. Sheds are basically detached or separated structures that sit in your home. You can build one by purchasing materials from a local vendor, and it will be finished in a day or two. And simply by following instructions, you can install the shed by yourself.
So, whether you are looking for simple, easy-to-build structures or going fancy, we have got you covered. Check out the 21 lean-to-shed plans presented in this article that will fit your pocket.
21 DIY Lean-To-Shed Plan Ideas That Are Budget-Friendly
1. Lean-to-Shed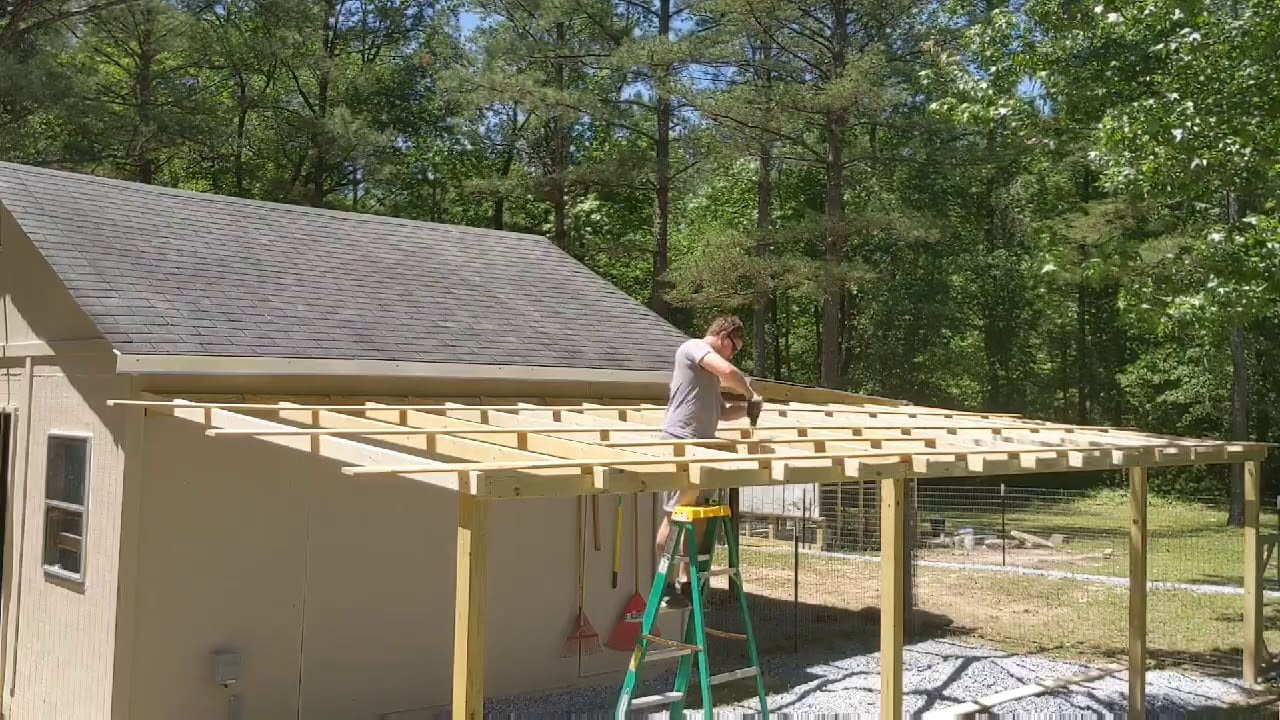 The quickest way to start with lean-to-shed plans is by setting concrete footings. They will provide support to the shed while constructing them. For footings, dig wide holes in the ground for the base of cement blocks to hold the structure. Fill each cement block with concrete and let it dry off entirely. Once you are done, begin the work.
2. 10×12 Shed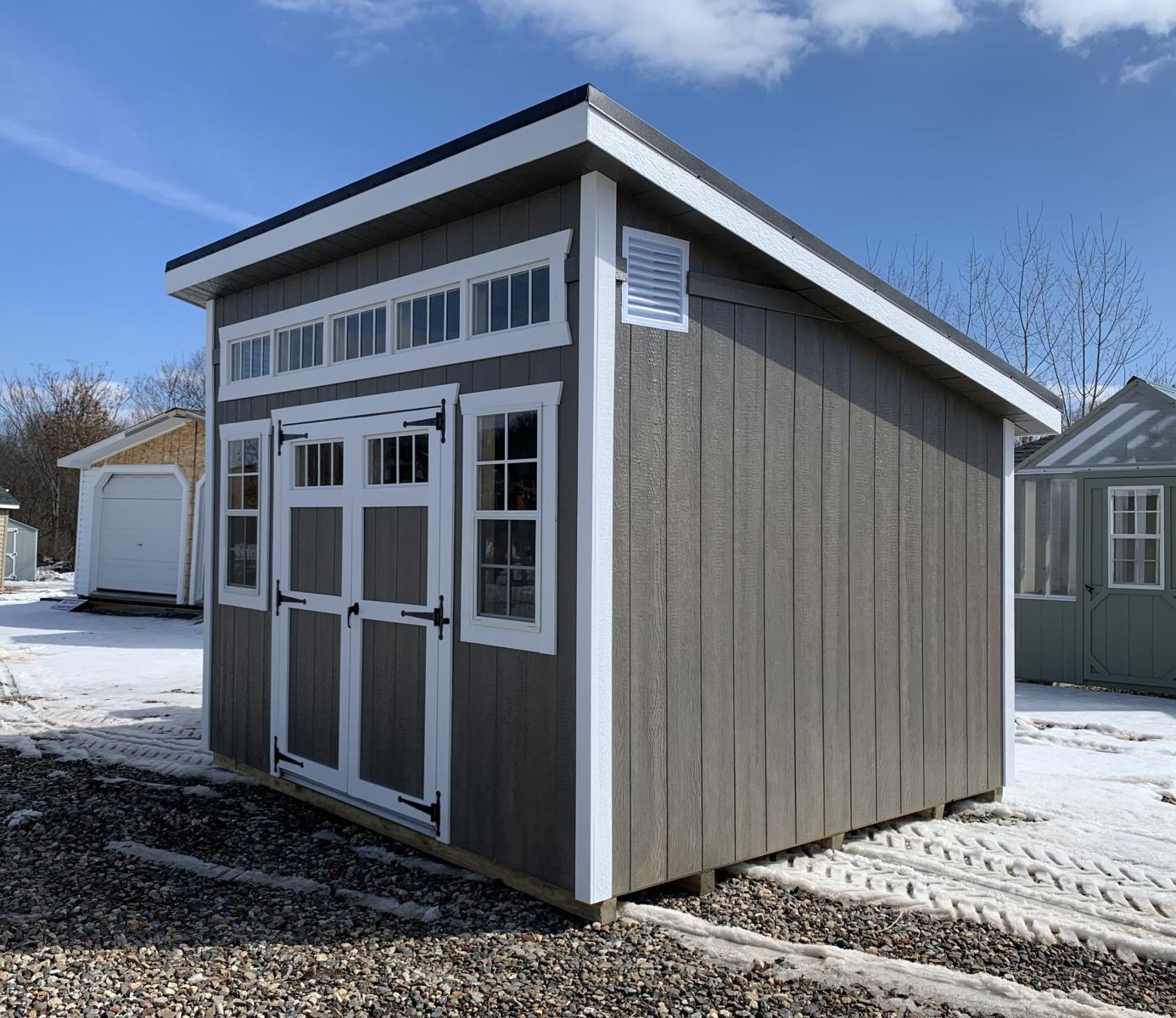 Choosing a 10×12 shed is an excellent idea as it features two double doors at the entrance with the back leaning on your house's wall. This shed can be used as a garage, outdoor storage, or even a barn for people with bigger families. These 10×12 shed plans by Construct101 provide a rustic-looking shed-building process, which is easy to follow.
3. 12×12 Shed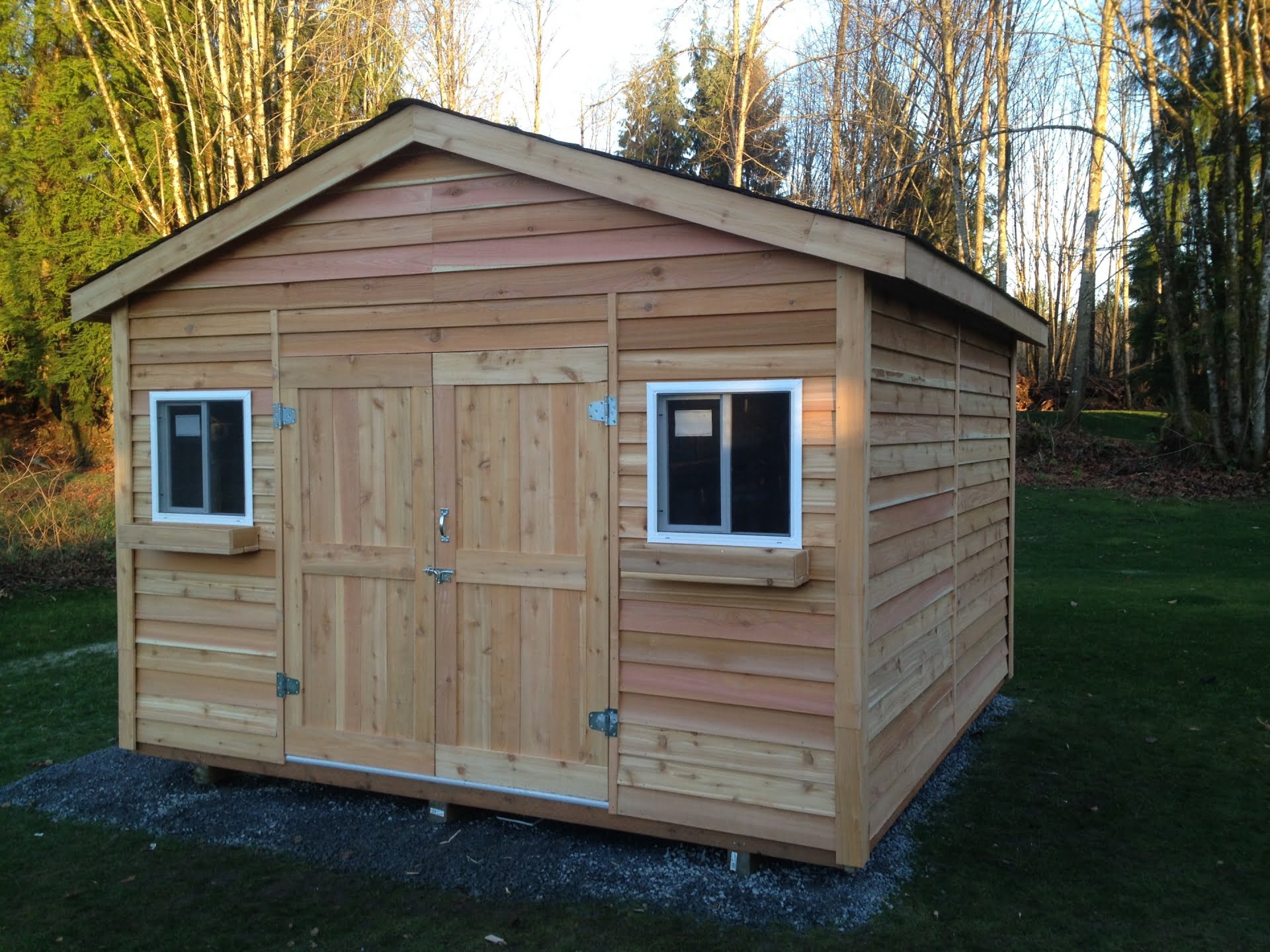 A 12×12 shed features double doors that are approximately 8 feet and require metal sheet roofing. The DIY shed has overhangs on all sides with a wall structure that has 2×4 studs. Reading all the rules and regulations of building a 12×12 shed is very important to do a good job. Use high-quality wood for your sheds, like cedar, pine, or redwood.
4. Small Cedar Shed by Ana-White
Small cedar lean-to-shed plans work great for smaller spaces and for those who don't have many tools or equipment to store. These storage plans provided by Ana-White contain the full manual on installing this functional and attractive cedar in no time. Using cedar wood helps the shed last longer and keeps it pest-free, requiring less maintenance.
5. 5×7 Shed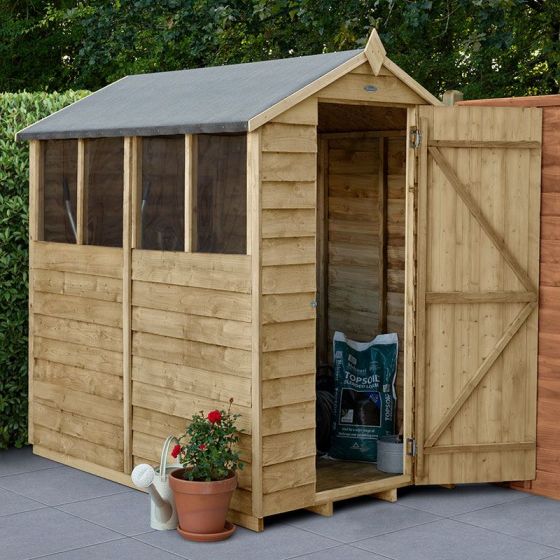 5×7 shed comes with a wide single door to offer enough space to keep a lawn mower or gardening tools. This little storage goes a long way when it comes to building lean-to-shed plans. You can even fit an ATV bike inside this storage shed, then shut and lock the door to keep it safe and sound.
6. Metal Shed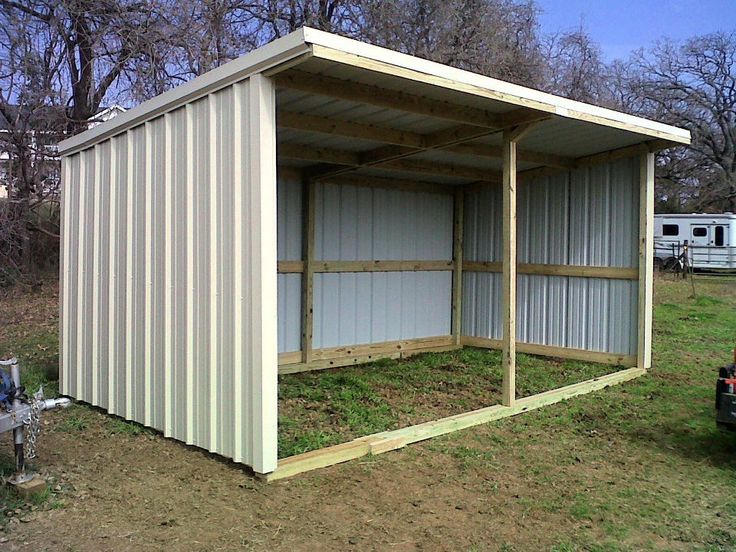 This simple lean-to-shed is constructed through a wooden frame and corrugated metal roofings for all sides and the top. It's a great find for a homestead, as the metal used is pretty durable and lightweight. So, maintaining the shed hardly requires much effort, making it a safe and secure place for outdoor appliances.
7. Storage Shed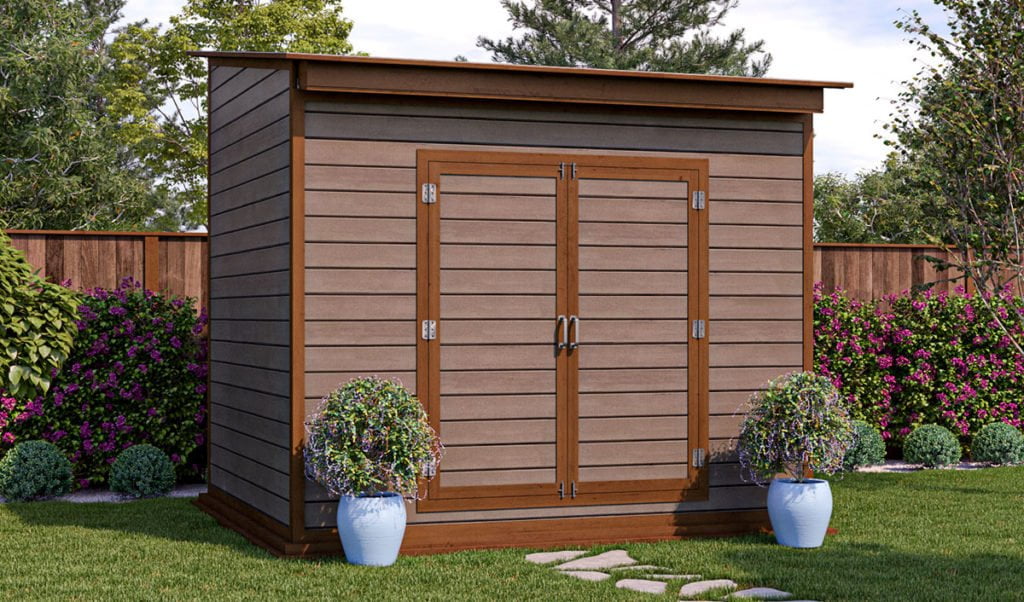 If your garage or backyard is filled with tools and appliances lying around, this storage shed will help you de-clutter it smoothly. Simply download the free lean-to-shed plans by Gardenplansfree and organize all your toys in one location. These plans make the construction much simpler when implemented.
8. Barn Shed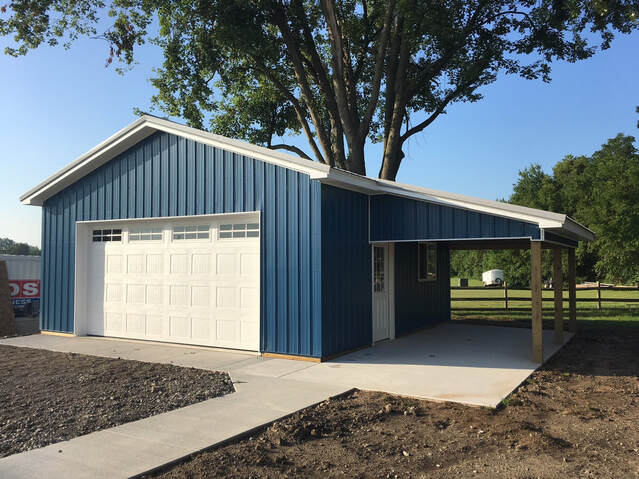 10×16 barn sheds are designed brilliantly to utilize all the extra space evenly. It comes with double doors and vents on the gable ends for better security. These doors even keep the insides of the barn stay airy with enough sun exposure penetrating through them. So, if you want to use every inch of your shed, implementing these barn sheds would be a good idea.
9. 4×6 Lean-to-Shed Plans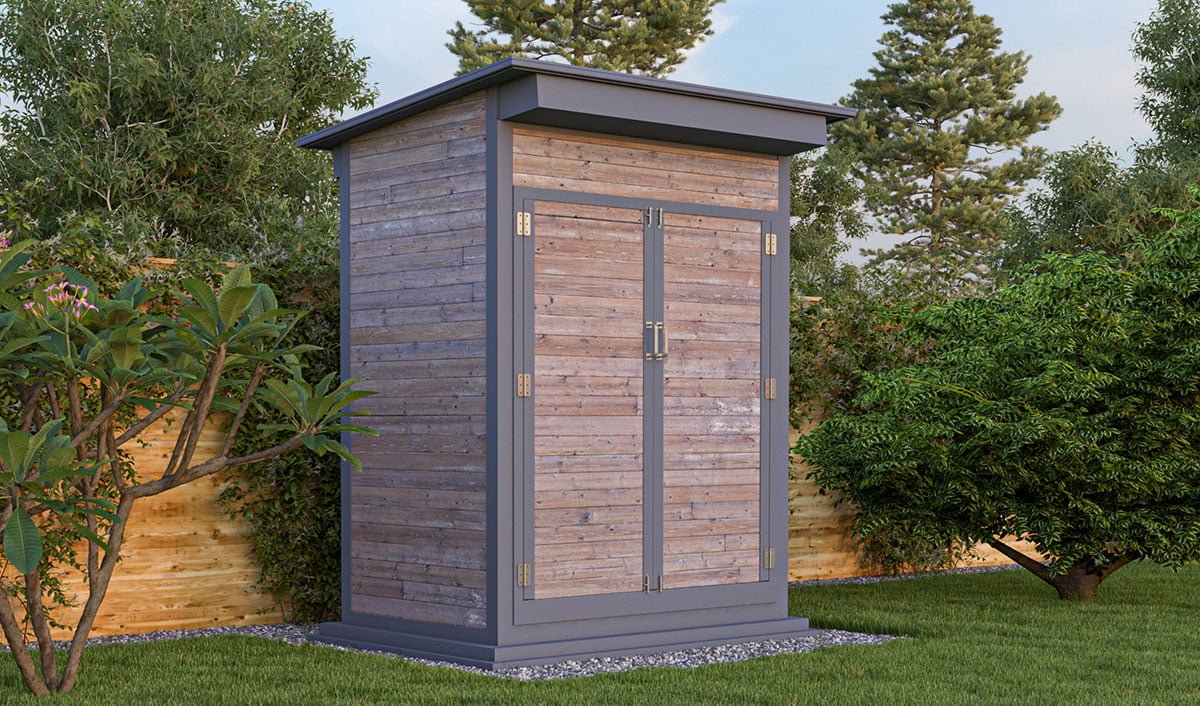 5
Establishing a 4×6 lean-to shed would be perfect for your home use. The basic design starts with headers that can be reached over easily and cut and bring out the hinges and handle on the door to open it. Measuring the dimensions properly before cutting the board is crucial, so read the instructions carefully.
10. Wooden Shed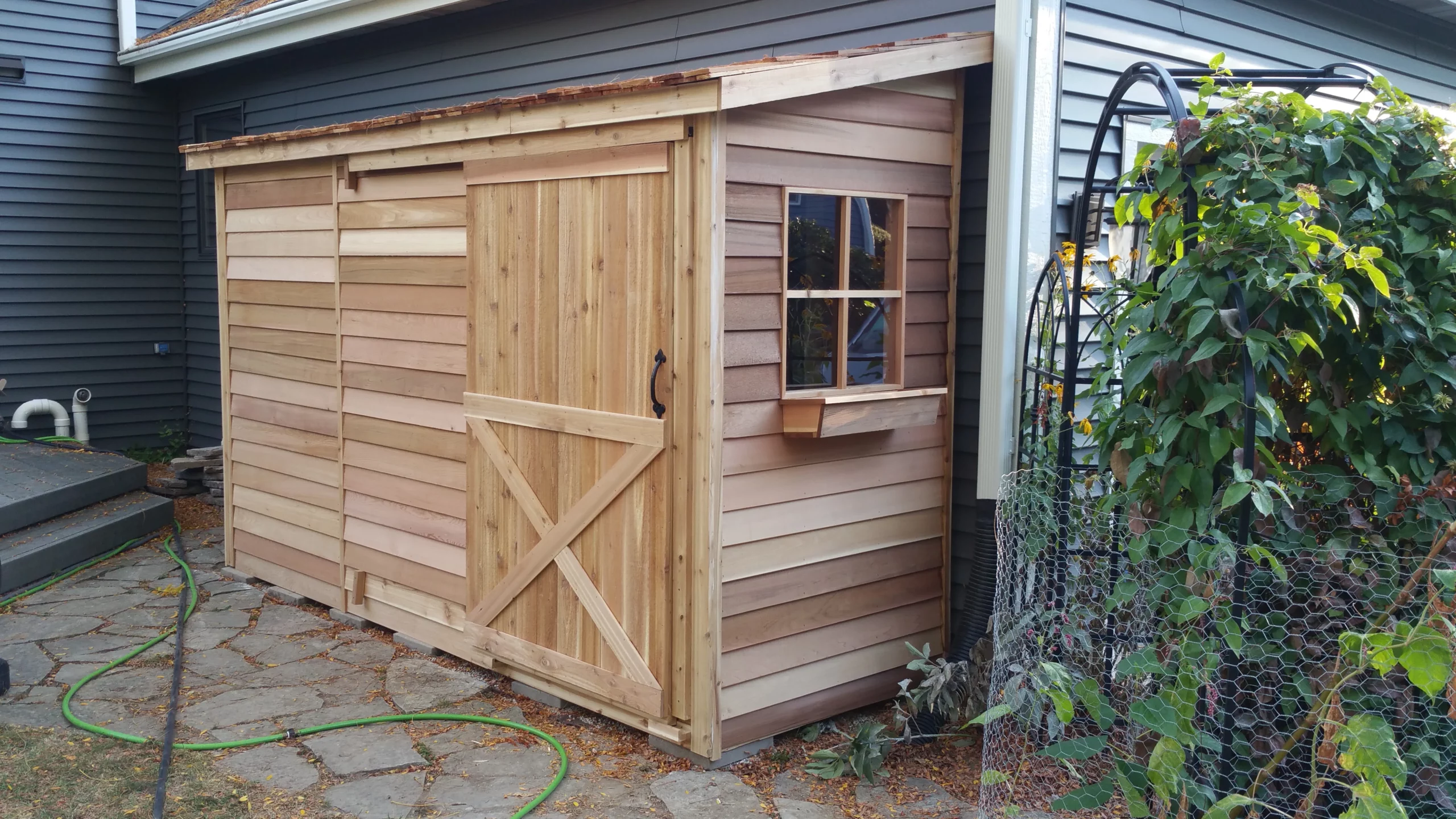 Using cedar lumber wood for constructing the entire shed would be the most economical option out of all. It will be an attractive and durable shed that can also be smoothly customized according to your landscape. You can utilize the space for keeping your sports equipment or yard tools.
11. Colonial Shed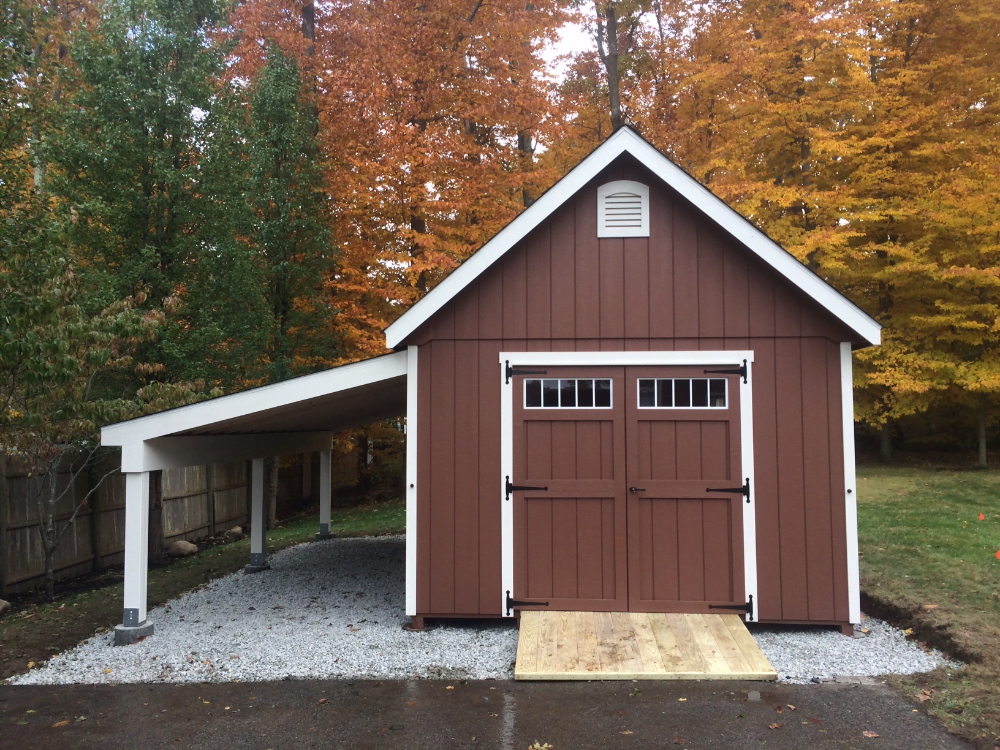 The colonial-styled shed looks charming, sitting in your background. Whether you go with a cedar wood or plywood shed, this 10×16 shed will be the talk of the town. The best part about pulling a colonial shed is as challenging as it would seem to build, it's not. With some easy-to-source material, this lean-to shed will be ready in no time.
12. Studio Shed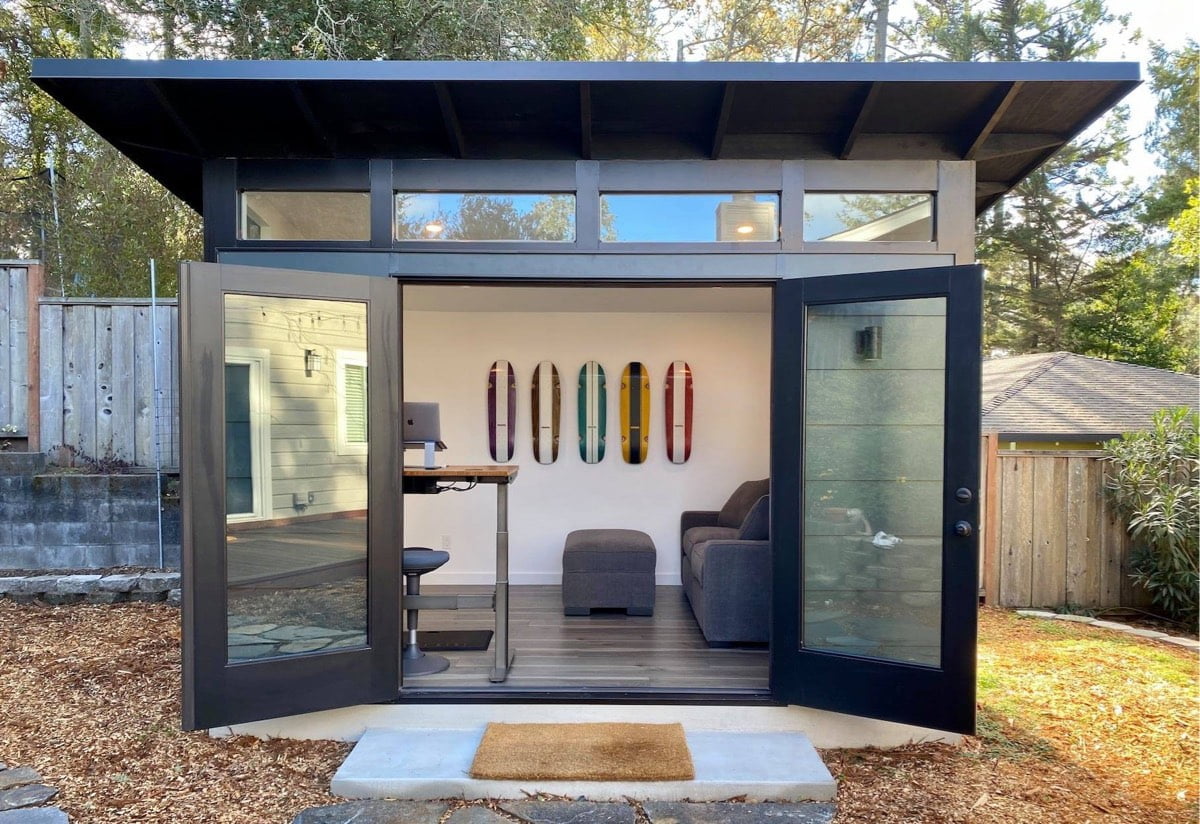 Just like studio apartments, this 10×16 compact yet stylish studio shed will look amazing in your space. It is very easy to build and uses a cement sliding board with a gap in between of half an inch. You can design or paint the wood with your favorite colors for a modern, elevated look.
13. 4×10 Lean-to-Shed Plans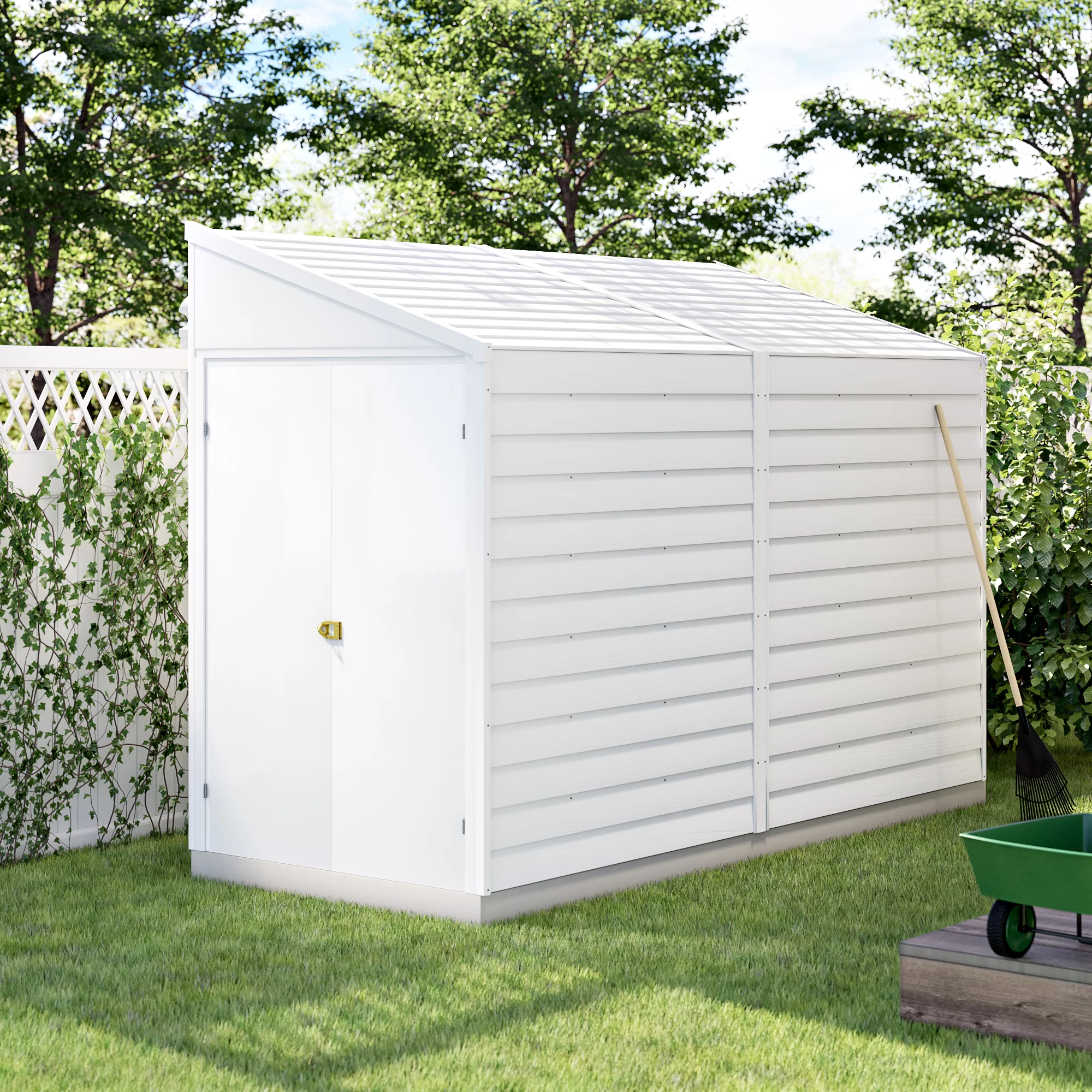 DIY 4×10 lean-to-shed is an amazing plan offered by Construct101. It can be structured against a wall or a fence and is a great addition to your garden for storing lawn supplies. This shed has a narrow design with a lean roof, highlighting a 4×10 shed. It may appear as a smaller shed, but it still holds enough space for all your appliances.
14. Open Air Shed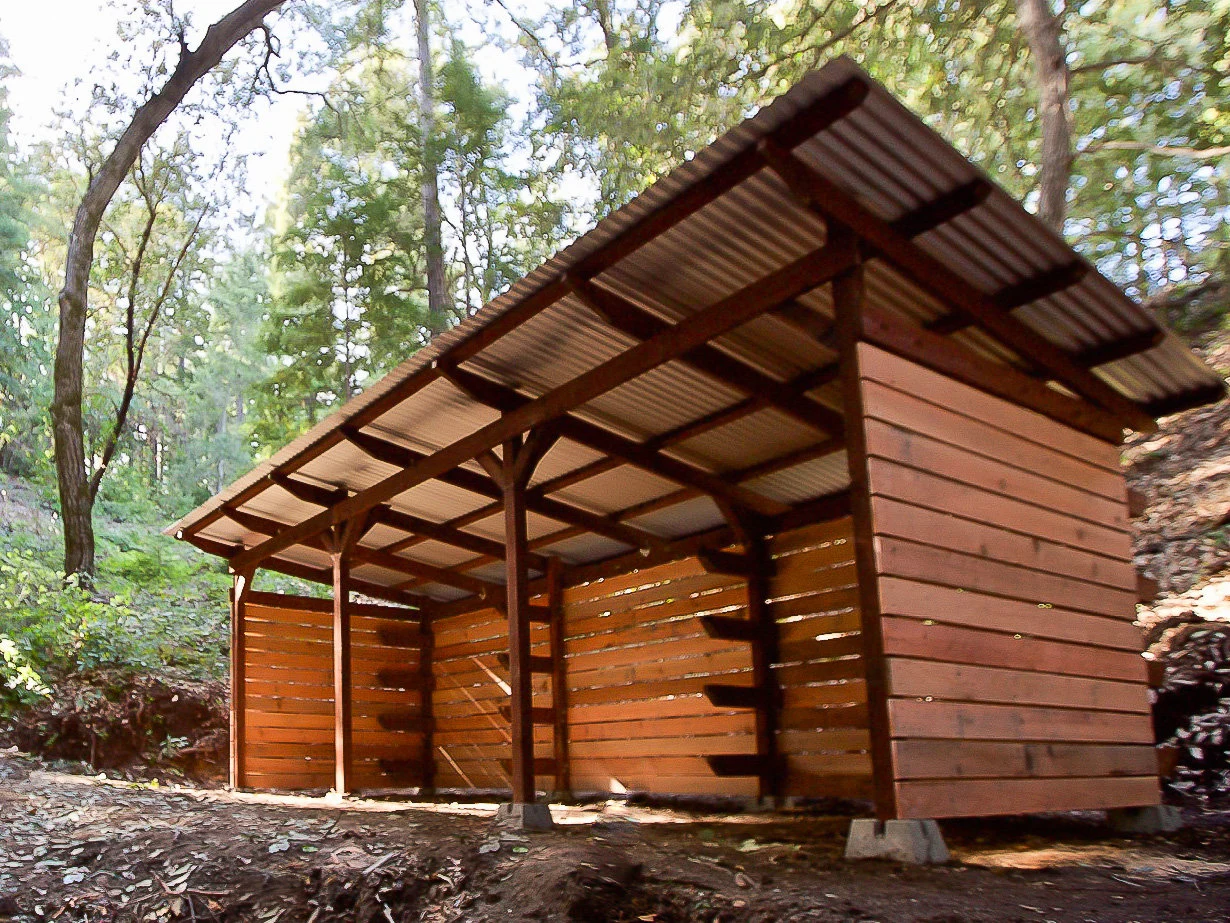 This open-air shed is a simple, straightforward, less time-consuming, and economical project. It is made especially for storing firewood and lawn tools in handy. You can build it using corrugated metal, aluminum, or plywood for a strong structure. It is a fuss-free shed where you can simply align all your tools out in the open.
15. 10×10 Gable Shed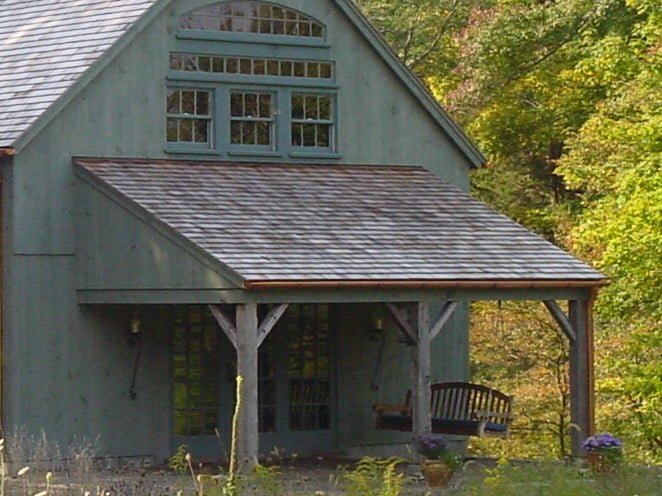 Enhance the outlook of your yard by implementing a 10×10 gable shed. This shed wouldn't take up much of your space and provides plenty of storage space. It seems aesthetically pleasing to the eye when built using high-quality material with double doors and windows. The shed is also airy and gets enough sun exposure all day long.
16. Garden Shed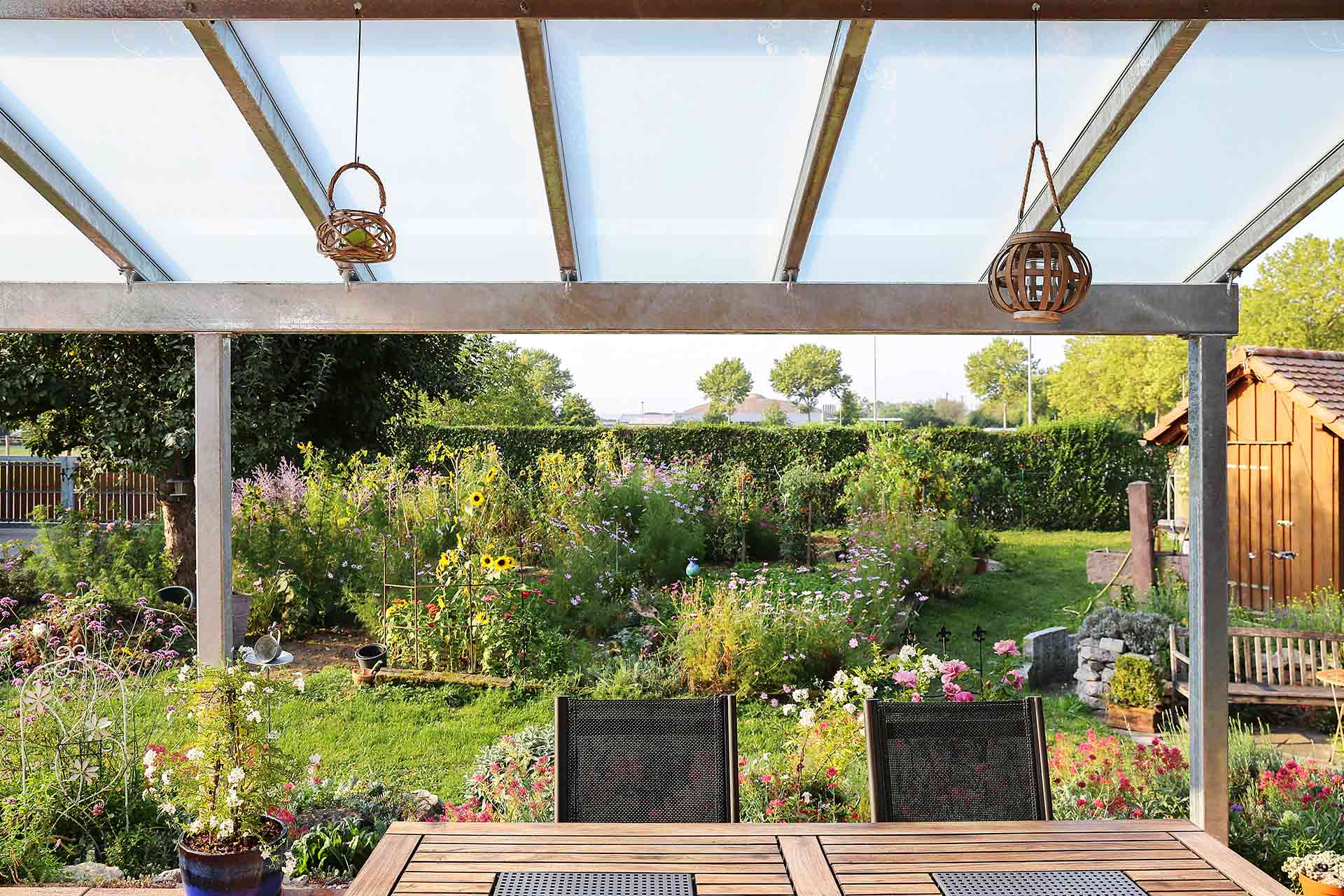 Setting up a garden shed with so much space to walk around and for outdoor activities sounds quite interesting. Planning a 10×16 garden shed would give you ample space for your tools and furniture. Adding a spirit level in the shed would allow you to organize the things in a straight line, giving it a more professional look.
17. Affordable Shed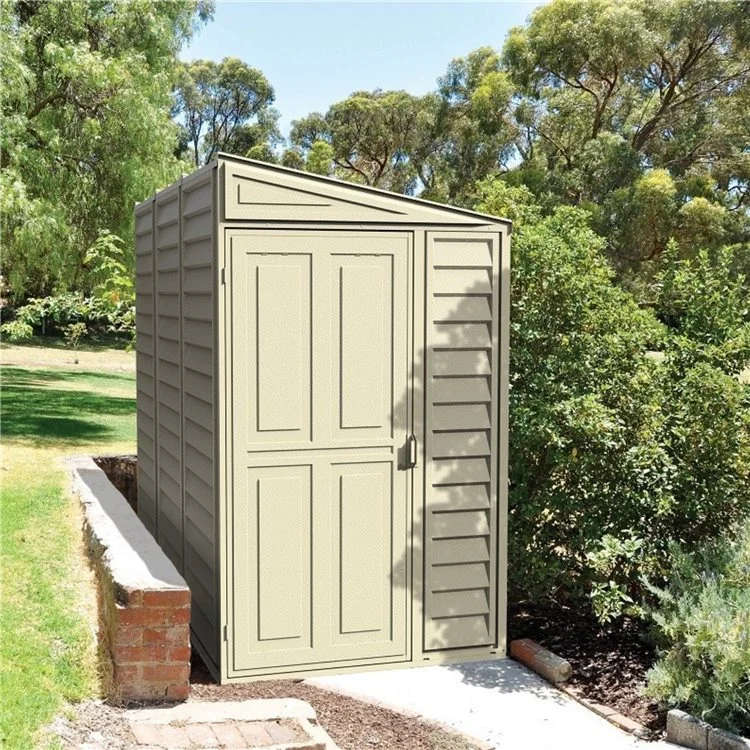 If you are looking for affordable lead-to-shed plans, 4×8 sheds would be a great fit. This project is cheap to build and will be sturdy and weather-resistant with suitable materials. You can source the materials like a wood board, nails, or a nail gun from a local vendor at lower prices, and voila. You have yourself an inexpensive shed.
18. 8×8 Small Barn Shed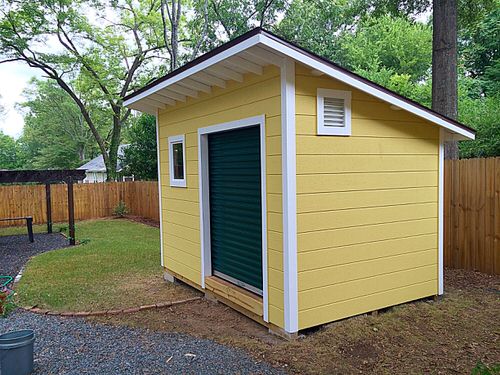 A small 8×8 barn shed might be smaller, but being taller allows it to provide more space that can be utilized. You can add a loft for keeping your tools and supplies in one place. If you're hiring a contractor, it would hardly take a day to build this small barn shed without any fuss.
19. Firewood Shed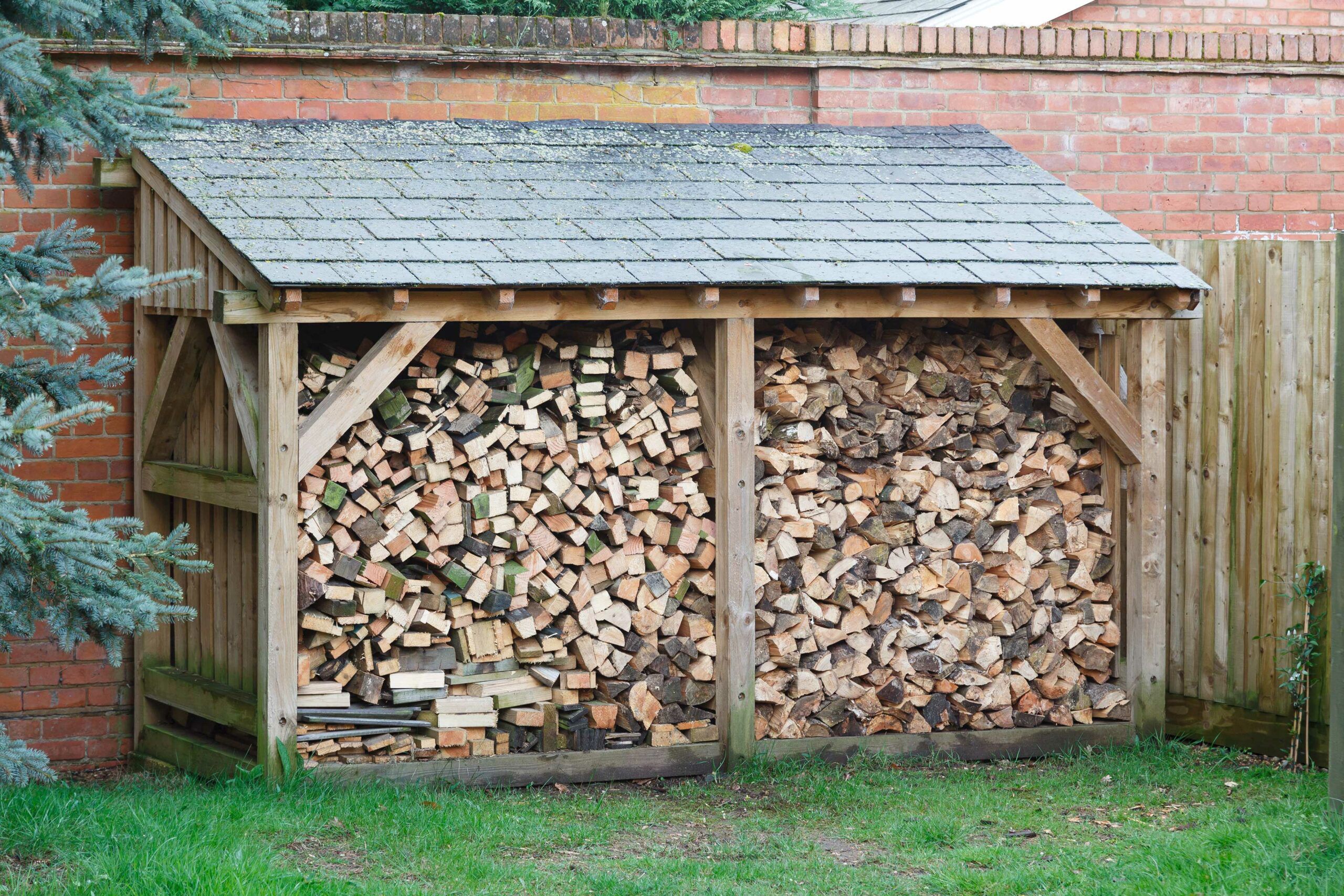 To keep your log and vehicles safe from heavy rainfalls or snowstorms, constructing a firewood shed would help that. Build the shed with a slanted roof to give it a distinctive look, and add two sturdy pillars for support. You can even add wall hangers on a corner for hoarding your utensils.
20. Modern Shed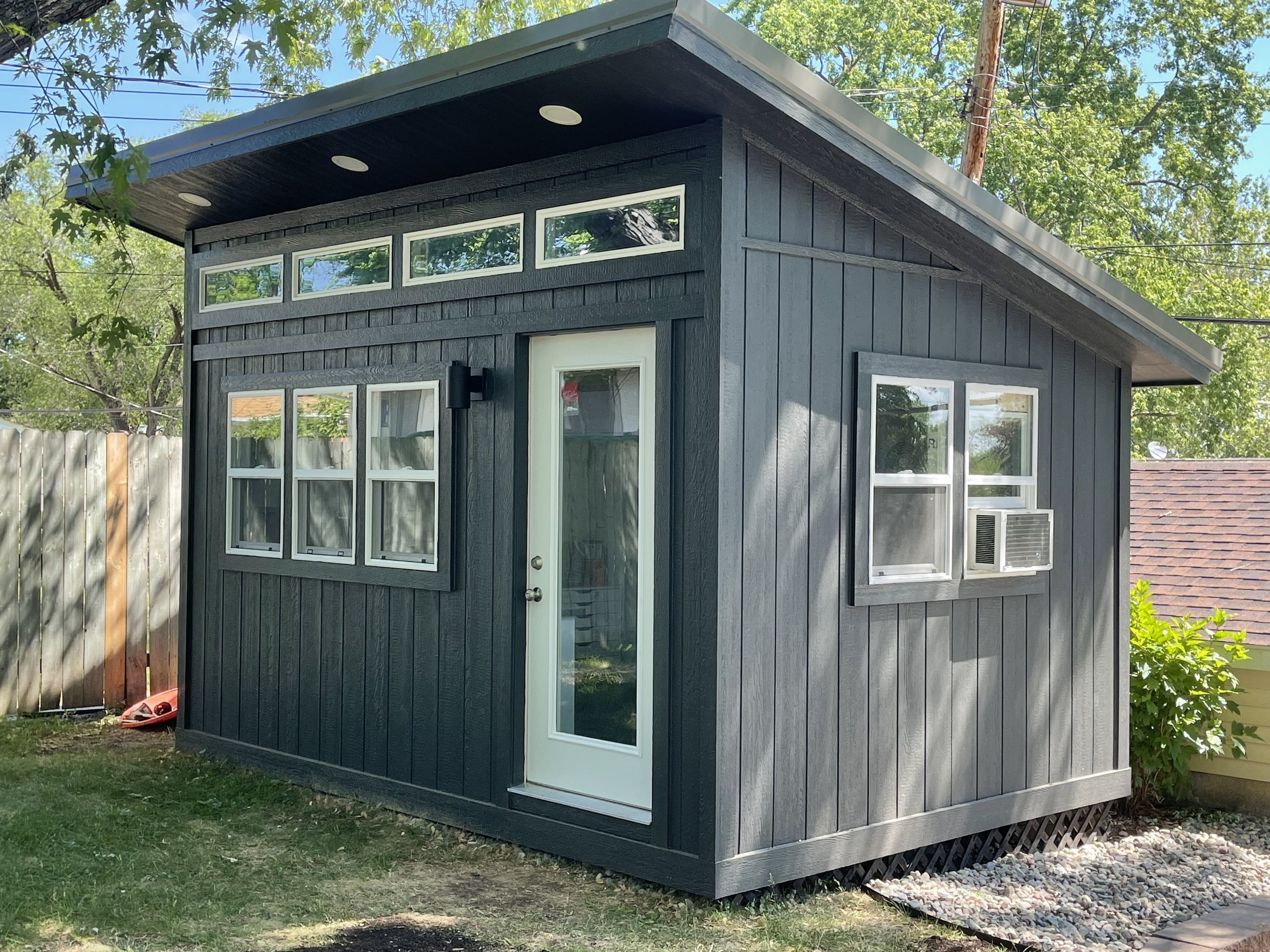 Modern sheds are getting quite popular as everyone wants to have eye-catching sheds in their backyard. The design of the shed comes with double doors with overhead windows. It allows the shed to have tons of air and sun exposure. You can sit and do crafts work in this shed as it offers much space or store all the additional things of your house in it.
21. Shed with Overhung Roof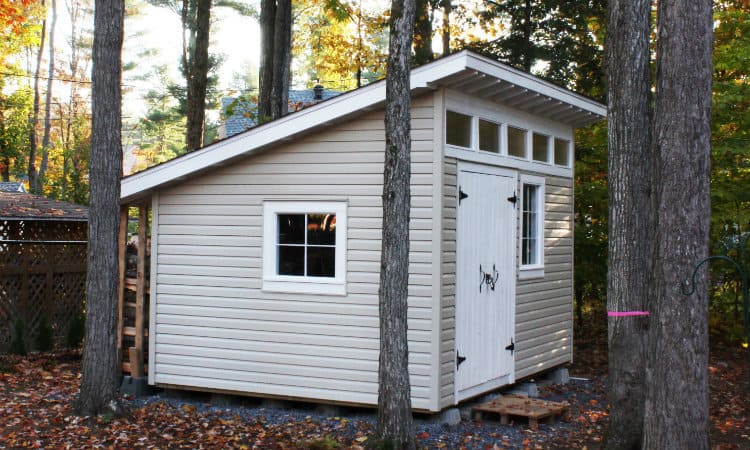 Building a roof that allows the rainwater and snow to slide through when structuring lean-to-shed plans is very important. Such shed roofs that are overhung properly protect them from water damage and give them a nice antique look. So, develop a beautiful structure to keep your extra supplies.
Benefits of Lean-To-Shed Plans
The lean-to shed is the most common backyard shed used for storing purposes. It is an additional structure that is built to lean against the already existing wall. There are also free-standing sheds which don't require any support and can be placed anywhere.
Building lead-to-shed plans comes with various advantages. They are very easy-to-build constructions and are much less expensive than making free-standing sheds. Lead-to sheds come in attractive designs with far more storage and easily withstand heavy rains or snow. If you are a newbie, who doesn't have any knowledge about lean-to sheds, you can either buy a pre-built shed online or hire a contractor. It will help save you time but could cost more than doing it yourself.
How to Build Lean-To Sheds?
Here's what you need to do to construct a lean-to shed attached to your house.
1. Choose a Wall and Design the Shed
Pick a place with a flat, dry surface that is close to the electricity line and away from gas or power lines. Once you have finalized the spot, it's time to design what kind of shed you want. You can either draw your own or take help from the free lead-to-shed plans available online. Mark the structure using string lines and measure accurately before cutting the board.
2. Get Your Plan Approved and Gather Tools and Supplies
You might need the local municipality's permission to construct the shed. So, do the needful and get a permit. Gather all the tools and materials like a tape measure, plywood sheets, hammer, nails, screwdriver, paintbrush, wooden board, and chop saw.
3. Start Building the Foundation and The Main Body
Place two footings on either side and place them 8 feet apart and 5 feet wide. Cut 2×4 of wood into four 12-inch pieces using a chop saw. Nail all the pieces together to create a post. Screw this post into your footing holes so they get ample support to stand tall.
For each footings section, you need a solid foundation. So, start by digging holes 5 inches apart that are wider and deeper. Lay down the planks and screw them properly in place using plywood sheets on top. Drill 3-quarter-inch diameter holes in each corner to fit the sheet in place.
4. Install the Roof, Door, and Windows and Paint the Shed
Cut the plywood sheets to fit each main body section and nail them in place. Ensure to stagger the joints for extra strength between the adjacent sheets. Cut two 2x4s to fit into the doorway frame with ends against the header board. Install the deadbolt locks, measure the door size, and cut the wood accordingly.
For windows, cut out some sections of the sheet and frame them in 1×4 dimensions. Ensure to leave enough space for the window to open and close easily. Once your shed is installed, choose your favorite color and paint the shed with a paintbrush. You can apply a clear sealant for added protection.
Summing It Up
All in all, constructing a lean-to-shed for extra storage space in your backyard is a good idea. It will help organize all the additional things or tools in one place and save up some space in your house. With so many designs and materials available, you can plan your shed according to your liking.
And, with these DIY lean-to-shed plans, you can save a lot of your time and money by building it yourself. However, if you are comfortable doing so, hire a contractor and let him do a clean job instead of making mistakes. The best thing about these sheds is their ease of access because of their location.
So, choose the spot wisely and start building the shed for keeping your appliances.
Frequently Asked Questions
What Are the Benefits and Effects of Building a Shed?
The sheds are not very hard to establish and are also quite affordable. It gives you extra storage space that can be utilized for distinctive purposes. However, they are prone to higher winds and require much maintenance in winter, as their insulation is weak.
What Should Be the Size of The Lean-to-Shed?
There are no such rules for building a lean-to-shed. You can design it according to how much space you have. The smallest shed starts from 3×3 and goes up to 12×16, being the tallest. Using good-quality materials will compensate for how attractive you want your shed to be.
Do I Need a Permit to Build a Lean-to-Shed?
If you are building a temporary shed, it might not require a permit. However, you may need one according to the place you are living in. So, before building a shed, go through the rules and regulations of the building requirements.