Summers are here, and so is vacation. When vacation season hits, we all want something fun to do. Be it trying new restaurants, going out shopping, long vacations, or gaming, have you ever thought of easy chalk drawings? If not, then this is the time for you to plan it on your list.
No matter if you are a beginner, intermediate, or professional, we have something for everyone. We have created a list of 21 easy chalk art ideas that you can try on sidewalks or pathways across gardens. It is a perfect activity for you and your kids to try this summer.
Hence, without wasting any further time, let's get on the list.
21 Easy Sidewalk Chalk Drawings Ideas
Before starting with easy chalk drawings, you must know that it is not important to be a professional. However, it is just a fun activity to try out, or you wanna deliver the message to the world. People walking across the streets love to see these arts around them, and you will love to make them.
1. Town & Roadway Chalk Drawing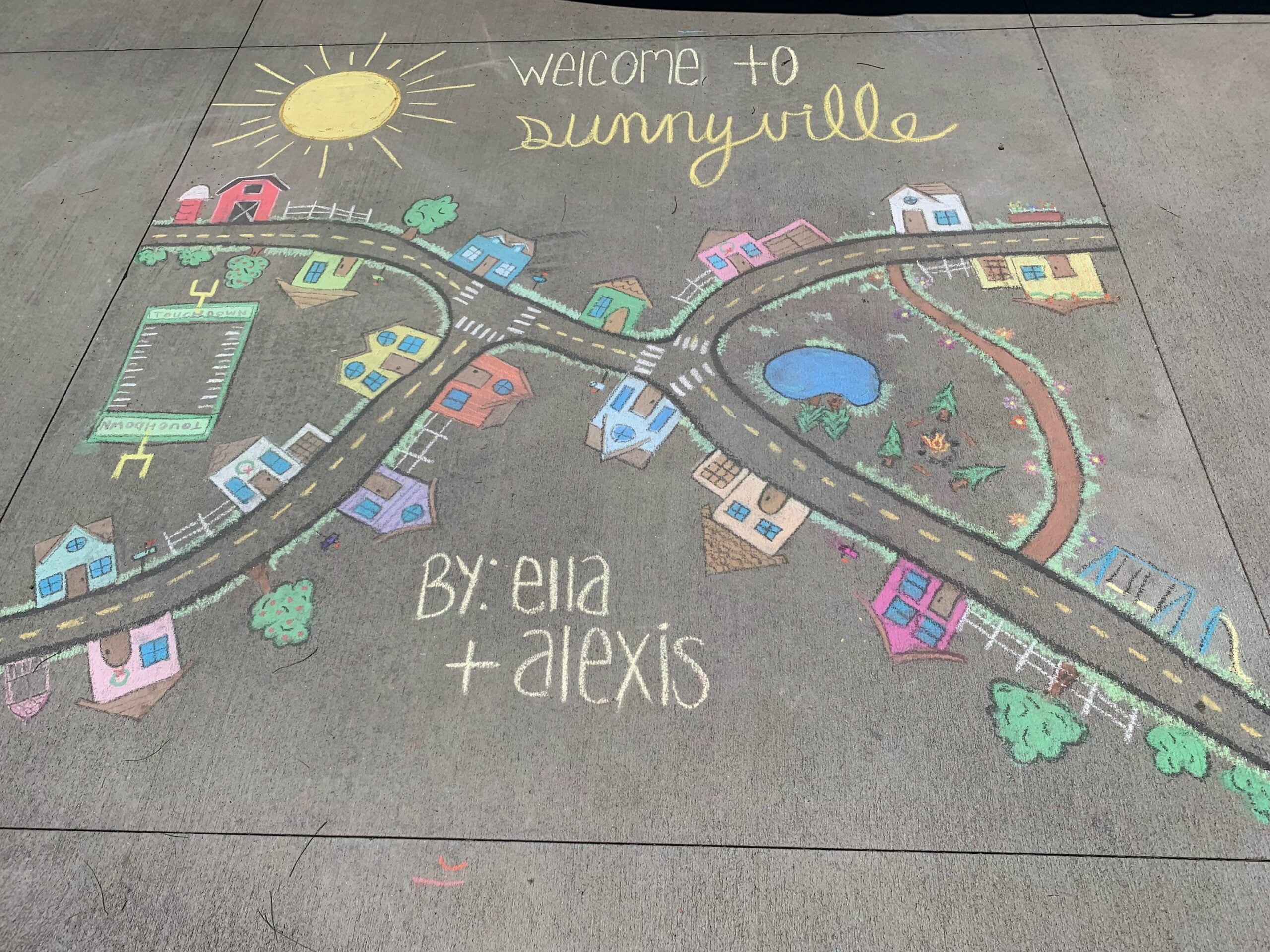 The first one on the easy chalk drawing list is Town & Roadway art. If you and your kids are into city life and fascinated by everything about it, then this easy chalk art is for you. You can draw a driveway and then buildings and move cars around it. Make sure to use a pattern of colors to add more playfulness. You can also try to create a night view of the city with combinations of white and yellow chalk. To achieve this chalk art, you can shop for Joying 108 Piece Chalk Art Box. It is easily washable and comes in various colors.
2. Sidewalk Message Chalk Art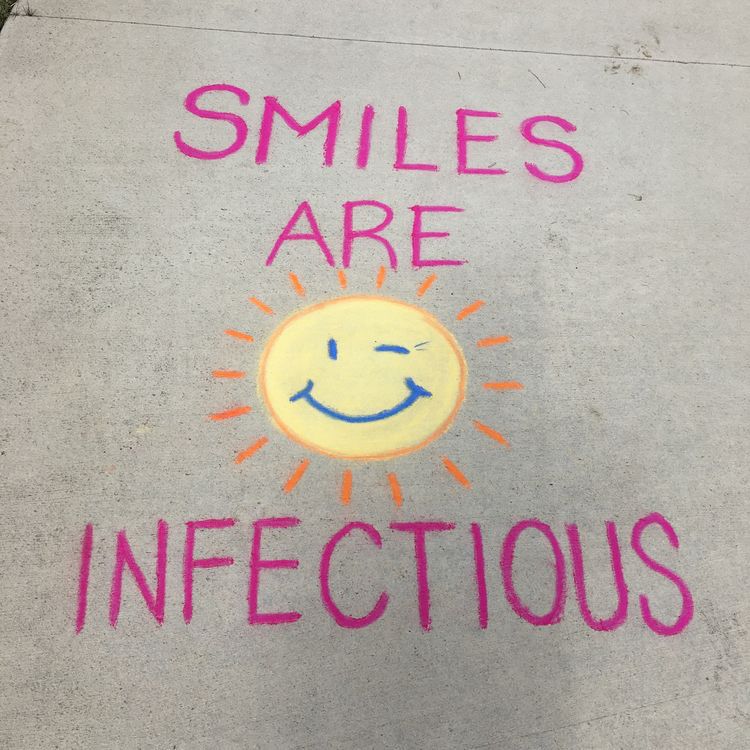 Spreading positive messages in the universe is your go-to deed. If yes, then trying out easy sidewalk message chalk art is perfect for you. You can easily choose any positive message that you want to say to the world. Make sure to have colorful flowers and patterns around it. You can even add smiles or hearts to show love and positivity. Creating this easy chalk drawing will require a small pack only, and for this, you can buy Crayola Chalk 12 CT. It is affordable on the pocket and works perfectly for one-day art.
3. Flowers Chalk Drawing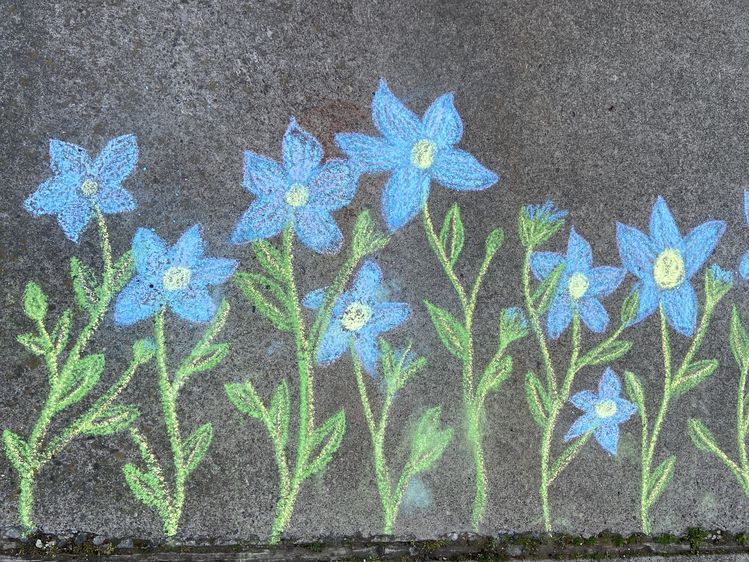 Drawing flowers is the easiest and most beautiful thing to do. Flowers not only add color to the easy chalk drawing but also spread happiness and positivity. You can choose to draw lilies, roses, sunflowers, or anything. They all are easy to make and look really pretty. No matter you have girls around or boys, everyone will enjoy making flowers on the sidewalk. If you plan to buy flowers, then you will need a colorful and versatile shade color set. The Art Creativity Jumbo Chalk Set in 7 different colors will work great for you. You can create flowers of any color with this set.
4. Easy Chalk Drawing of Food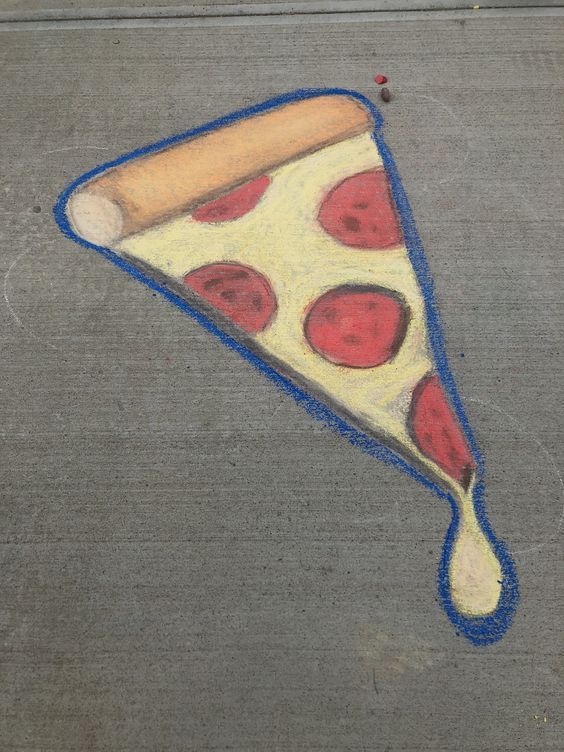 Food is everyone's favorite, and when we talk about why not draw something that we all love? Maybe an ice cream or a pizza? If you and your kids are also a total foodies, then easy chalk drawing is a must for you. Grab yourself a set of School smart sidewalk chalk set for 5 USD and start painting sidewalks with your favorite food. Make sure passersby end up drooling.
5. Memorial Day Chalk Art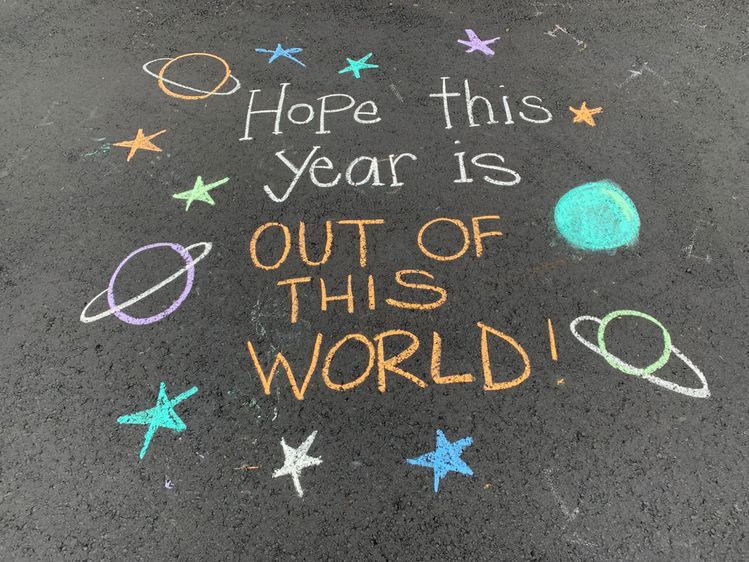 Memorial days are a way to speak patriarchy and national love. When it is any memorial day, we all like to show our love for our nation. Hence, is there any way better than drawing your love for your nation? No, right. You can easily draw your national flag, things related to your constitution, or just a celebratory picture with a date and name in it. The best set for easy chalk drawing for memorial day is Chalk City Sidewalk for 29 USD.
6. Easy Butterfly Chalk Drawing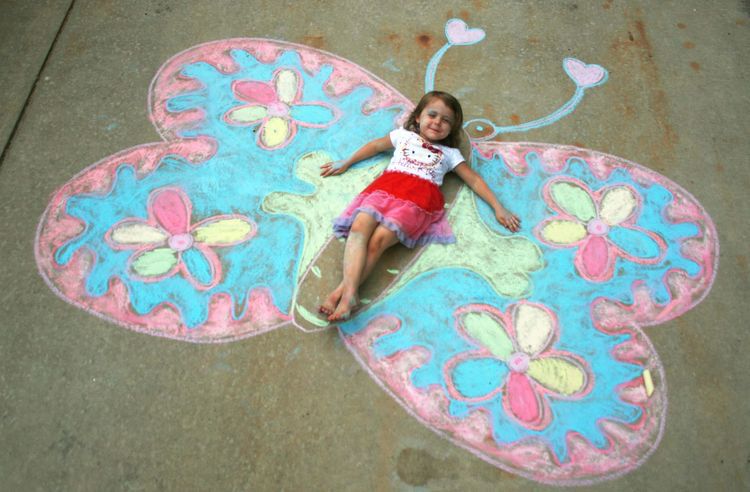 Butterflies are a kid's favorite, and drawing them on sidewalks with chalk art can be a fun time. You can either draw the wings of the butterfly or a full butterfly and paint it as per your wish. You can even experiment by making a few small butterflies altogether. If you are looking for a perfect setting for your butterfly sidewalk easy chalk drawing, then Regal Games Sidewalk Neon Chalk Set is great for you. These chalks are in the shape of an egg and are fun to use.
7. Easy Sidewalk Glass Chalk Art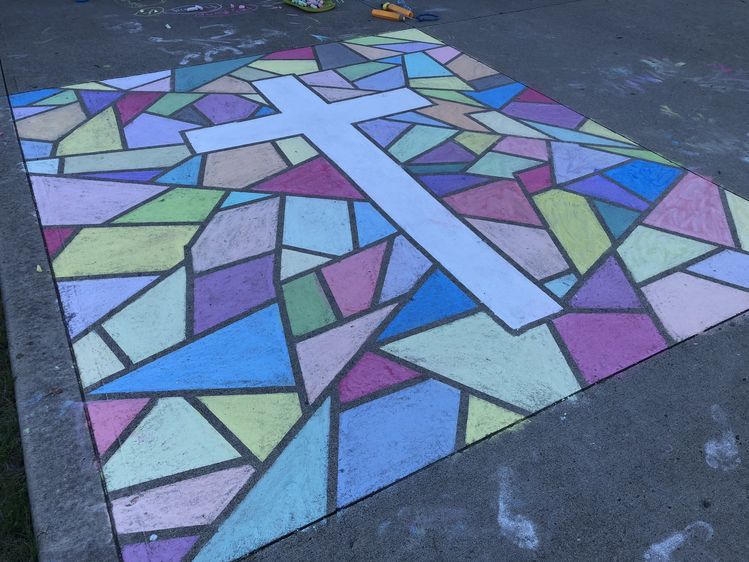 Drawing a structural thing is quite easy and, when in different colors, looks pretty. If you are someone who is not good with drawings and wants something that is easy yet looks fun to do, then Glass chalk art is for you. Start by making different diamond and rectangular shapes and then color them up in different shades. To create this easy chalk drawing, you need a set with plenty of colors. Hence, this set from Joying is best for you. It has 108 colors, and you can use them as per your need.
8. Bubbles Chalk Drawing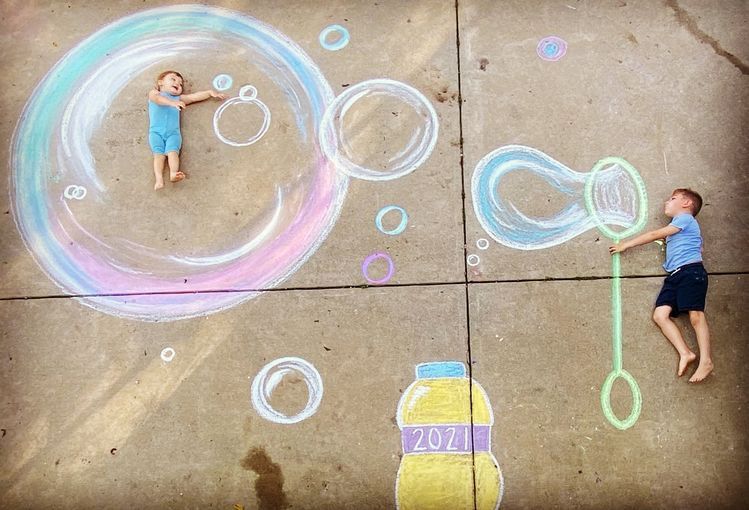 Bubbles are kids' favorite and very easy to make. If you have small kids and want them to indulge in something easy and colorful, then help them make bubble chalk drawings. You can make many bubbles in various sizes and colors. Hence, for this, you should buy Colorations Sidewalk Chalk Set. They are easy to use and completely safe as well.
9. Mandala Chalk Drawing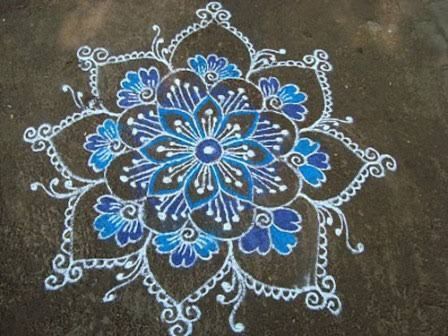 Mandala is a beautiful form of drawing, and people tend to create breathtaking pieces out of it. It goes way back long in history and then, when made rightly, looks beautiful. If you want to try something new and unique, then you can create a Manadala chalk drawing. For Mandala Chalk Art, you don't need a lot of colors; basic will also work great with your design. Therefore, you can shop for this Colorations Sidewalk Chalk Set.
10. Halloween Chalk Art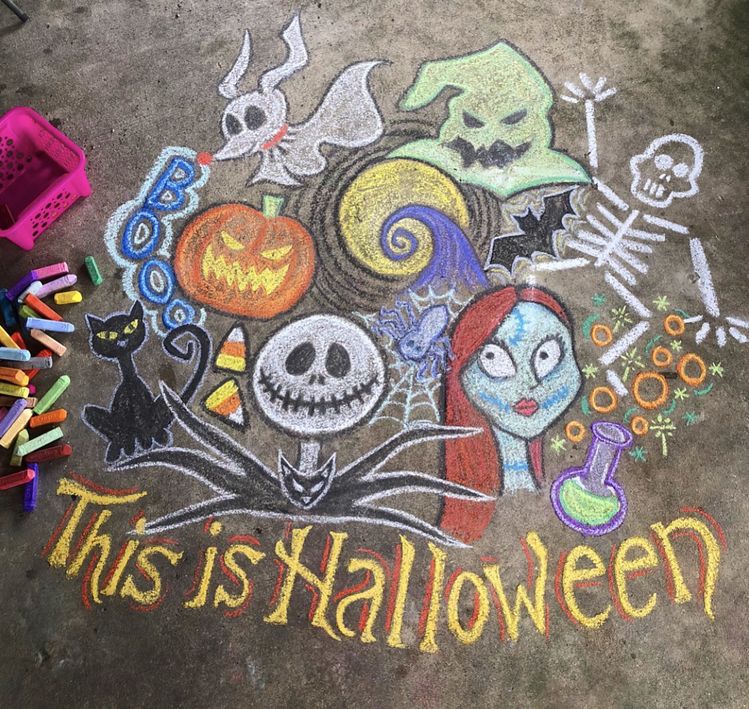 Halloween is a party season, and if you are not a party freak, then you can surely show your excitement for Halloween through easy chalk drawings. You can draw some ghosts, vampires, or pumpkins. You can even create a spooky theme with chalk and add some blood shades with red-colored chalk. To recreate this chalk art, you can shop for this set from Joyin 120 sidewalk chalk set. It is a pack of 120 chalks, and you can use colors as per your art.
11. Rainbow Chalk Drawing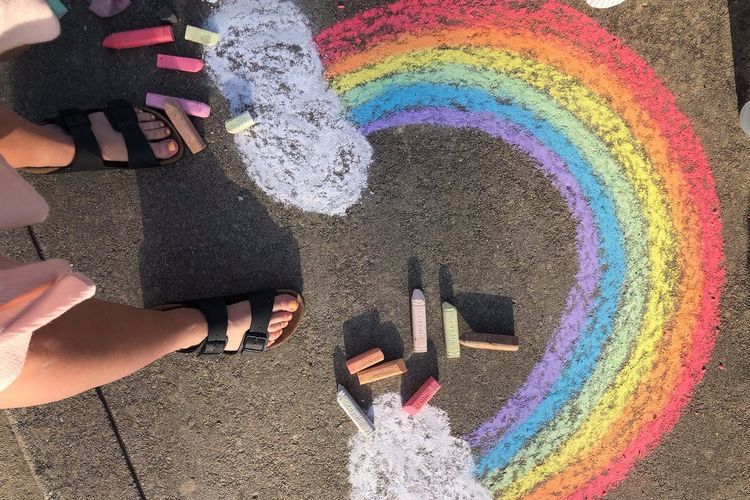 Rainbows are clearly loved by everyone, and recreating it is one of the easiest sidewalk chalk art. You just need seven colors, and you are good to go. You can easily make it 10-15 mins, and it will look super cool. Buy this chalk art set from Toysmith Jumbo Sidewalk Set with 20 pieces of 4-inch size. Safe for kids and easily available too.
12. Easy Christmas Chalk Drawing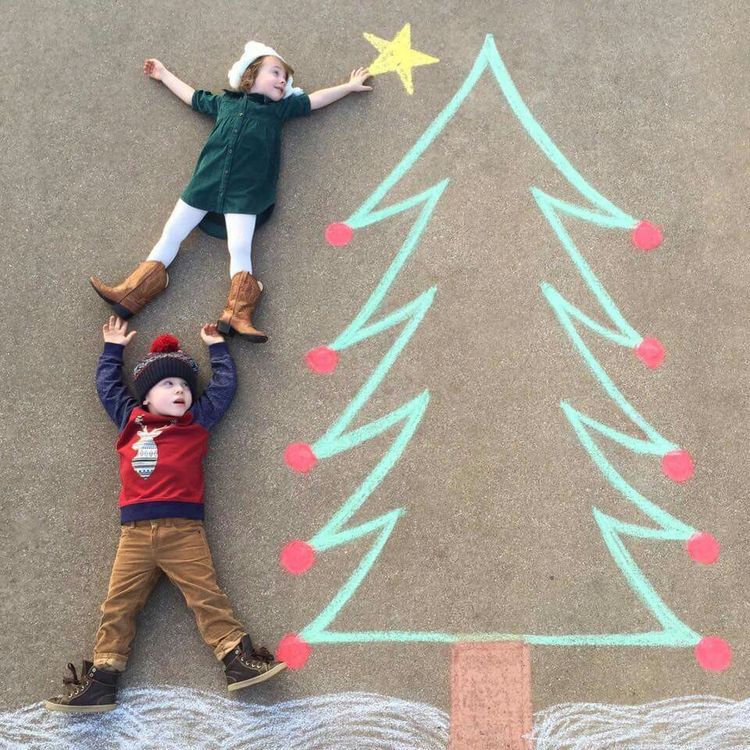 Christmas is a festival that we all love. Not only wine, chocolates, and gifts but chalk art idea is a great way to celebrate too. You can draw a Christmas tree with a star over it or some gifts under it. You can even make a Santa and its cart with gifts. To make this easy chalk art, you can shop for a 24 PCS Sidewalk Chalk Art Set. It has various colors in it, and you can use them to make this easy Christmas art.
13. Under the Sea Chalk Art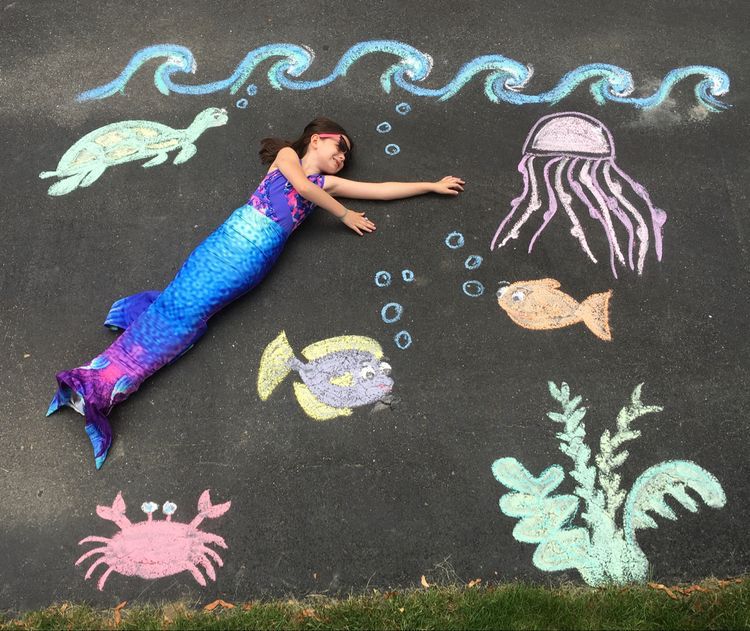 Under the sea, chalk art is a great option to draw fish and plants under the water. You can easily draw this art in 20-30 mins with your kids. You can create a water scenario with green plants, stones, and fishes. Skaxi 4-in-1 Jumbo Sidewalk Chalk is the perfect sidewalk chart drawing set for you. It has perfect colors with blue shades and green shades. You can shop for this set for 9 USD.
14. Happy Birthday Chalk Art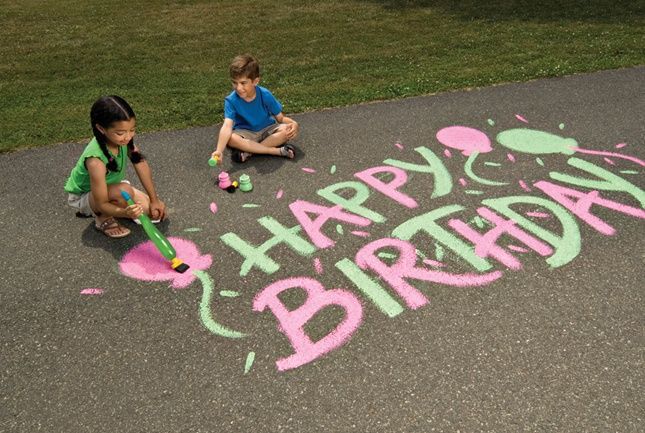 Do you want to make someone's birthday special and do not want to buy any common gifts? Try to make a birthday surprise by drawing happy birthday chalk art on a sidewalk. You can write their name with a happy birthday wish and write your personalized message for them. Loddie Doddie- 50ct Bucket of Sidewalk Chalk is perfect for you if you want to make birthday sidewalk chalk art.
15. Hello Message Chalk Art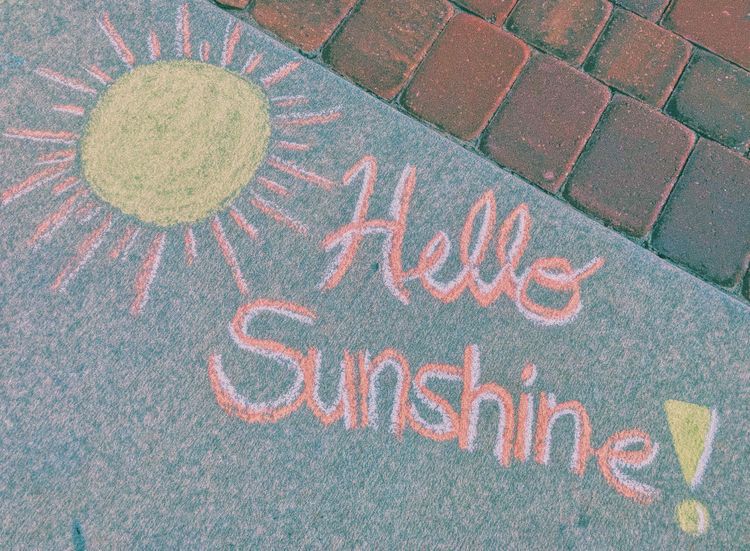 If you are someone who is quite positive in the morning and loves to spread the same vibe to everyone, then this one is for you. A basic "Hello" message or some with art or a word like sunshine can easily light up someone's mood in the morning. You can easily draw this art in 10- 15 mins, or you can elevate it further with more elements in it. Shop for Baby Mushroom Donut Chalk Set and write a message. It is easily washable and comes in the shape of a donut.
16. Hop-Scotch Chalk Drawing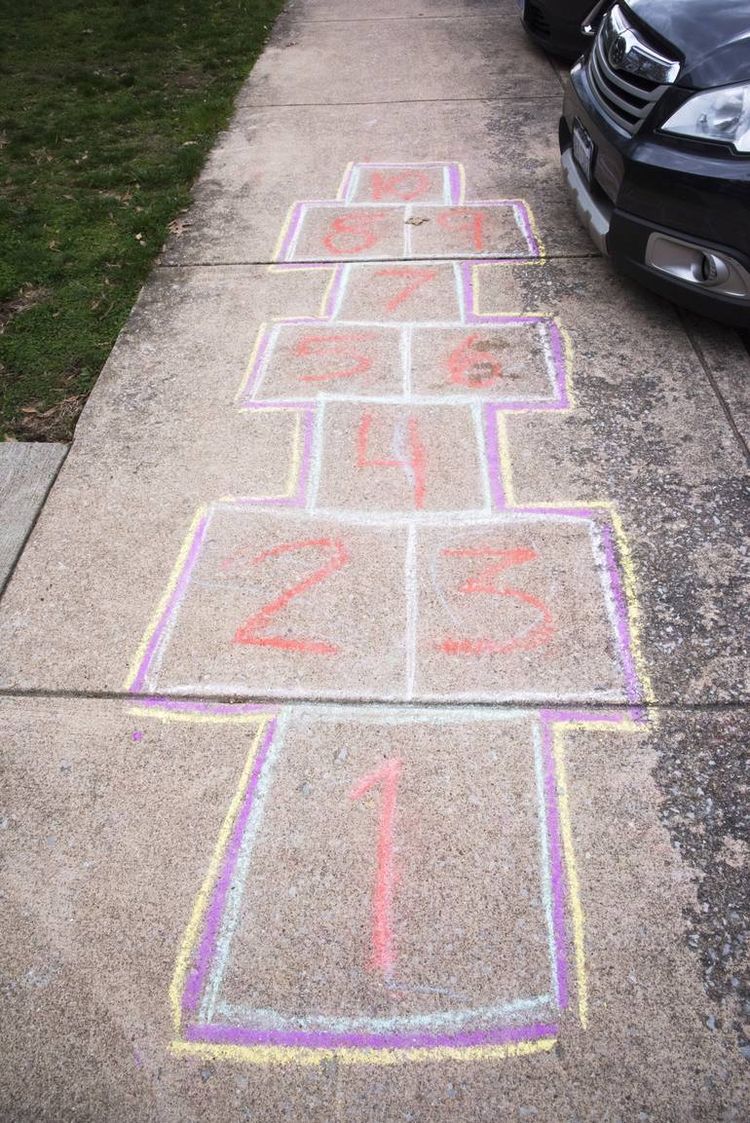 Hop-Scotch is one of the best childhood games everyone used to play. It is a very easy and interesting game to play. All you have to do is draw some boxes and number them accordingly. A basic chalk set will work fine for this one because it is just a basic fun game to play. Grab this PHILODOGS 20-Count Chalk, Chalks for Kids, for fun and creativity.
17. Autumn Season Easy Chalk Drawing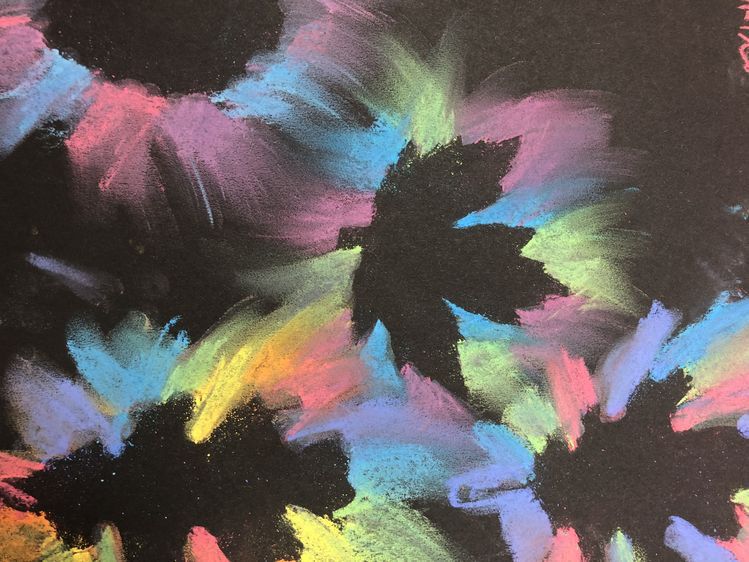 Autumn Season is all about falling tree leaves and beautiful nature. It is a perfect sidewalk chalk drawing for you to create in the autumn season and welcome with open arms. It is neither too easy nor too difficult. You can make it in 45 mins to 1 hour. 144 Pack 18 Colors Jumbo Sidewalk Chalk Set is here for you if you want to recreate this drawing. You can buy it from Amazon.
18. Heart Stencil Chart Drawing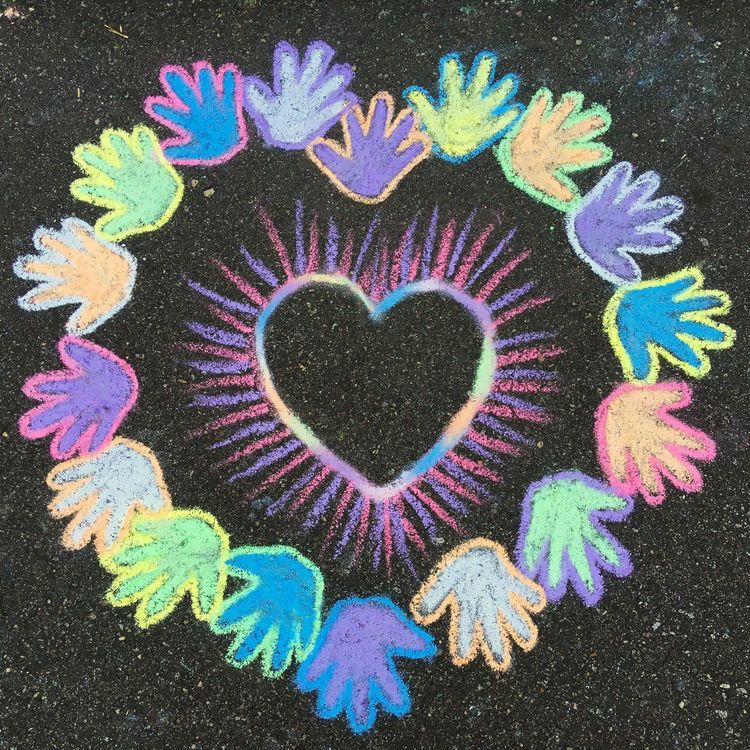 Drawing hearts is another way of representing love and positivity around. If you are an old-school romantic and want to give it all, then this one is perfect for you. You can show love to your parents, children, friends, or your partner. Indulge with them in this activity and draw hearts with stencils, and have some quality time together. You can make hearts either by hand or you can shop for stencils. You can get various shapes in stencils and not only heart shapes. If you are looking for the same, then you can get this set of Colorations Sidewalk Art Chalk Stencils from Amazon.
19. Butterfly Wings Easy Chalk Drawing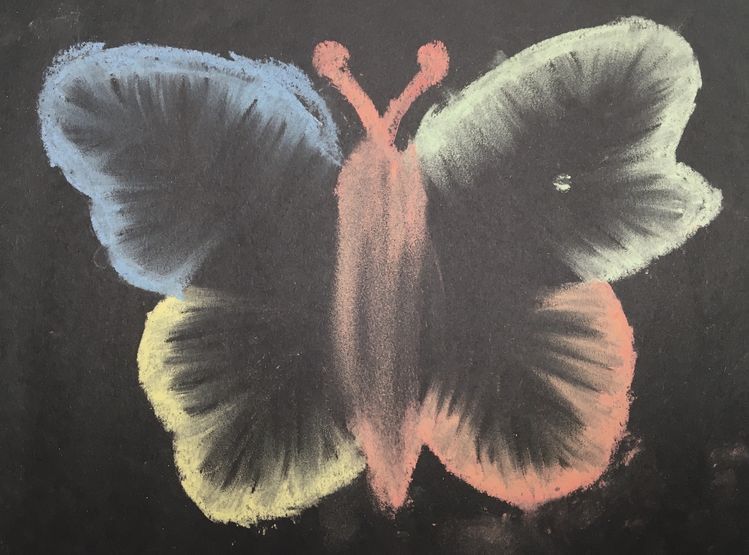 Butterfly Wings is next on our list for easy chalk drawing. You can draw beautiful butterfly wing chalk art on the sidewalk or in parks. You can click pictures around it, or someone else can. It is one of the easiest yet fun activities to do with your kids. This will also help you capture your kids in one of the most beautiful ways. For this chalk art, You can shop for either a basic chalk art set or something with various colors. You can easily add a color scheme as per your preference and give it your touch. Shop for Baby Mushroom Donut Chalk Set and write a message. It is easily washable and comes in the shape of a donut.
20. Colourful Walkway Chalk Art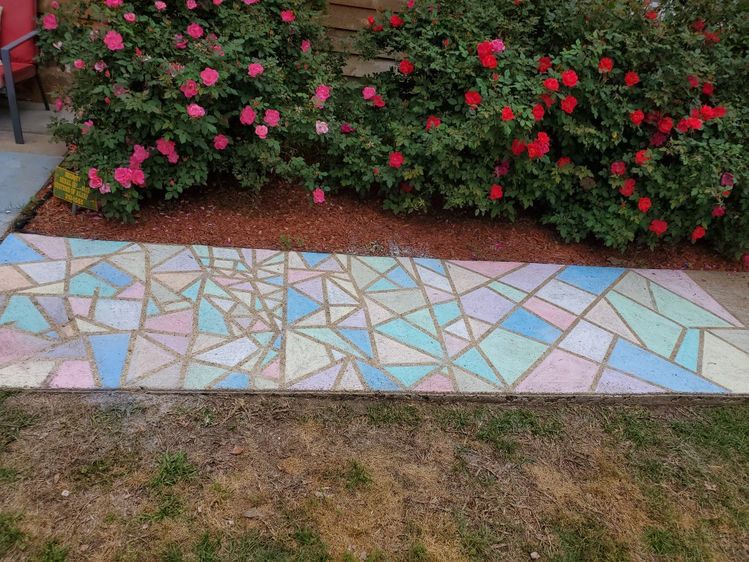 A sidewalk on the side with colored panels is great to see by the trespassers and even fun to paint. You can create various shapes like triangles, rectangles, and squares. You color them differently to add a more delightful sight to the eye. It is quite easy chalk art that you can do with your family in 15-30 mins. Shop for this chalk drawing set fromLoddie Doddie- 50ct Bucket of Sidewalk Chalk and start painting the sideways in your city.
21. Easy Animals Chalk Drawing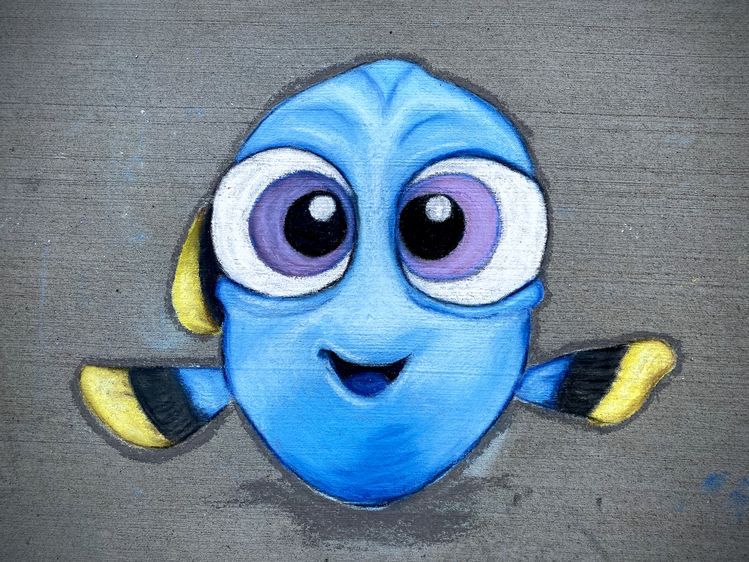 Animals are everyone's favorite too. If you have small children at home and you want them to learn about animals uniquely, then this art is for you. You can draw any of your favorite animals and color them accordingly. This practice will help children learn about various animals in a creative way. To create this chalk art drawing, you must get your hands on this set of Colorations Sidewalk Chalk Set.
Summing Up
So with this, we have given you 21 unique and easy chalk drawings ideas that will help you get a break from your everyday life and do something fun and unique. No matter if you are a beginner or a professional in drawing, we have something for everyone's needs.
You can easily choose your preference and make an idea of the place you want to draw it. It can be a sidewalk outside your house or a park around you. Just grab your designs and essential supplies for the same. You can shop for chalk art sets online as per your budget and needs.
Furthermore, gather your buddies or your kids with you and plan your weekend around this fun activity.